In Redeeming the Playboy by Carol Marinelli, Jack Carter is the head pediatrician in NYC Angels hospital. He is used to always getting his way due to his family name, influences and money. But he is tired of always having to be a guide to the rich to try and get donations or contributions from them for the hospital instead of being able to be the doctor he is.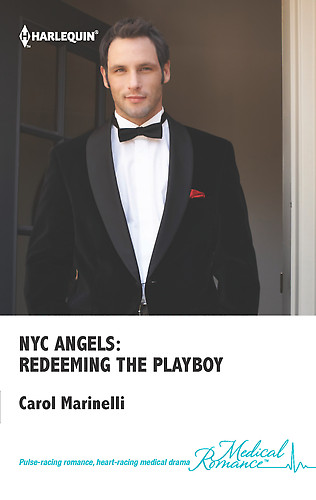 Nina Wilson is a case worker in NYC Angels, and is always batting for her charges to be back with their family. She knows that everyone focuses on the past, but she knows to focus on the present for each of her cases, for that is what is important. She also knows how taking a family apart can be painful and how many times the family can never be reunited again if they are separated.
When a case brings Jack and Nina on opposite sides on whether to let an addicted mother take her child with her or not, Nina feels that she is in the right opinion, even if all the other pediatricians do not, for they are focusing on this mother's past mistakes. Jack and Nina get into a heated argument while they determine the best choice. Jack knows that Nina is correct in this instance, but he will always stick up for his team.
Nina and Jack have always had an undercurrent of attraction between them going on, but neither of them is willing to act on it or accept it that easily. Specially Nina since she has to worry about having a big enough place and saving enough money to be able to get custody of her brother and sister who have been in foster care since the death of their parents. Jack on the other hand, will not act on it since he does not ever get emotionally close to any of his dates.
But when a case throws them together, their self-imposed barriers will be tested. For both Nina and Jack will have to face being in close contact more that they have ever been. And they will get to know what no other knows about each other.
For Nina and Jack love will not be easy, but they will learn that it is worth the risk, and that their love can help them both achieve the dreams that are in their hearts.
Book Info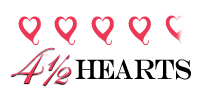 Publication Date: March 1, 2013
Taming New York's coolest doctor
Head pediatrician Jack Carter may be the king of emotional detachment, but working with psychologist Nina Wilson tests his iron control to the limit! When a heart-wrenching case throws them together, legendary bachelor Jack soon finds that he's getting closer to his colleague than his cool, detached persona would like….