Tara Taylor Quinn has proven that she is a master story teller with The Truth about Comfort Cove!
Lucy Hayes is an Indiana detective working on the cold case that involved the rape of her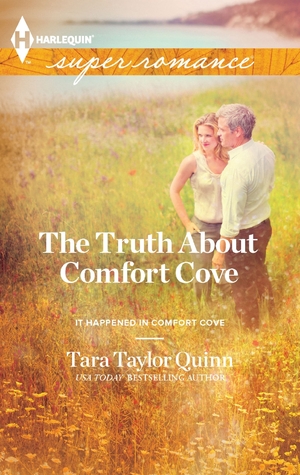 mother and the disappearance of her baby sister Allie that occurred twenty five years ago.  Lucy is working the case jointly with detective Ramsey Miller, who is also investigating another missing child case in Comfort Cove, Mass.  Claire the two year old has been missing for more than two decades.  Her DNA was found in the home of a woman who has a criminal history of selling children.
Working together to solve these crimes has brought Ramsey and Lucy closer together as they begin to rely on one another for emotional support. Things really begin to heat up between the two when Lucy goes to Comfort Cove for a wedding and stays with Ramsey at his home.
I was totally blown away by this outstanding book!  The Truth about Comfort Cove is a well scripted, tense, and twisty, page turner.  The romance between Ramsey and Lucy happens slowly over the course of the novel and is tender and touching.  The suspense is taut and will keep you guessing all the way to the surprising end.  This is book three in the Comfort Cove trilogy but reads as a standalone.  I haven't gotten to read the two previous books, but they are most certainly on my must read list now! This book is sure to win a spot on your keeper shelf!
Rating:
 Book Info: Publication Date: January 2, 2013 | Series: Harlequin Superromance (Book 1829)
The case is cold but the leads are hot…
And so is the attraction between detectives Lucy Hayes and Ramsey Miller.
Twenty-five years ago, there was a kidnapping in Comfort Cove, Massachusetts. Neither the child nor the kidnapper was ever found.
Now there are fresh leads, including one in an Indiana town. Lucy is working that end of the case…
She and Ramsey are two top-notch detectives. And two people who've learned to keep an emotional distance from others. But as they explore various confusing clues in the decades-old abduction, they grow closer. Especially when they discover what reallyhappened in Comfort Cove. Because the truth is as shocking as it is unexpected!