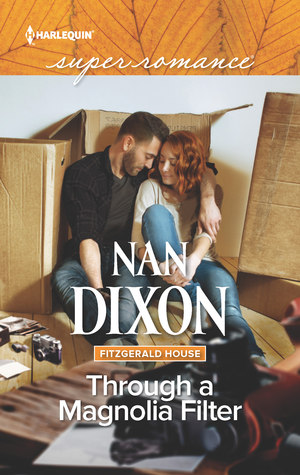 Through a Magnolia Filter by Nan Dixon: When photographer Liam Delaney's god-father, the cold man who raised him since he was eight, died, he left Liam the one thing he really wanted–his cameras. In order to get the cameras, however, Liam had to deliver letters from generations ago to the Fitzgerald's. The request inspires him to create a documentary about the Savannah Fitzgerald's, both past and present. Not having a traditional family, he's unprepared for meeting the close knit Fitzgerald's.
Dolley is thrilled when the Irishman shows up at the B&B she runs with her sisters. While she helps run the B&B and also works as a web designer, her secret desire is to become a photographer. Never having left Savannah, she wants to travel the world and take pictures. With having Liam at the B&B, she sees this as an opportunity to learn from one of the best and possibly have him help her break into the photography business.
I liked Liam. Even though he was hesitant to take on an apprentice after his last one stabbed him in the back, he couldn't resist helping her. And even when he did something that upset Dolley, he always tried to make it right. I also enjoyed Liam's and Dolley's search to discover the history of the Fitzgerald family.
My main issue with the book was with Dolley. At times I found myself asking what she was thinking. First, her ultimate desire is to become a photographer but she doesn't even tell her sisters that's what she wants. When a photographer for a wedding taking place at the B&B backs out, she gets upset when her sisters ask Liam to fill in instead of her. Then when Liam's producer offers her a job as a web designer, she gets upset because she believes Liam had a hand in it and jumps to the conclusion that he did so because she didn't have what it takes to be a photographer.
Liam had everything lined up, didn't he? How long had he been planning this? Since he found out she was a website designer? She'd trusted him and instead of considering her for a photography gig, he gotten her a design job.
When Liam submitted both his and her photos for an article, both of them received credit for all the photos. And what does Dolley do? Get upset because Liam's name is attached to her photos. Never mind the fact that her name was on his photos, too. No, she didn't take that into account; instead all she could focus on were her photos.
She stared at the attribution: Photo: Liam Delaney and Dolley Fitzgerald.
Liam had had nothing to do with the photo. Why would he claim her picture?
She checked the entire article. Of the seven pictures, four were hers and three were Liam's. They were all labeled Liam Delaney and Dolley Fitzgerald.
It would have been one thing to get upset if his name was on her photos but her name wasn't also on his, but it was. She blew the whole thing out of proportion and instead of talking to him about it, she throws a fit.
Everything Liam did was to help Dolley, yet all she seemed to do was find fault with it. She even blamed him for things that weren't his fault. It really dragged down what was otherwise a good book.
This book can be read as a standalone, but you might want to read the previous story, A Savannah Christmas Wish, first, which is the story of Dolley's sister, Bess, and her boyfriend, Daniel. Through a Magnolia Filter includes a small side story featuring the couple and their breakup which had taken place before this book began. I haven't read that book, so I had no idea what had happened between the two. It wasn't enough to take away from this story, though, so it's not necessary to read it first, but it would be helpful if you want to know their story.
I would recommend this book to people who enjoy stories about discovering family history and finding a family to call your own when you least expect it.
Book Info: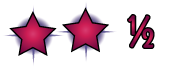 August 1, 2016 | Harlequin Superromance | Fitzgerald House #3
Family was always a foreign concept to Liam Delaney. Until research into one of his documentary films brings him to Savannah and Dolley Fitzgerald's B and B. Dolley's passion for life and photography is infectious. When she becomes his apprentice, they're the perfect team in every way. He's finally found the home he's always wanted, and it's all because of her.
The only problem is that his dream is of a home and family, while Dolley craves adventure. They may be at odds, but Liam knows they can make both of their dreams come true together. He just needs to convince her…