To To Tempt a Cowgirl by Jeannie Watt: Danica Brody lives in Montana, loves her home and her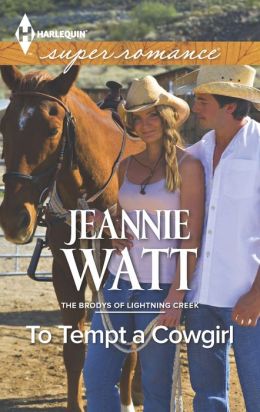 animals. Gabe Matthews, designer of parks and landscapes, is staying next door to rest and get away from it all, or so he tells her.
He is secretly in town to convince her to sell her land for development. They spend time together and there is much talk about horses. Of course, it is inevitable that the truth will come out and Danica is heartbroken. The company tries to force her out by building close to her property and making her life miserable. Can Gabe make up for what he has done?
"Her heart gave a few quick, stuttering beats when he started walking slowly towards her, his steps echoing on the old flooring. His hand settled on her shoulder and although she stiffened, she didn't shake it off as she might have done only a few minutes before."
I didn't care much for Gabe. He manipulated Danica, or as he called them, "omissions." He just didn't seem to own up to what he did as much as he should have. He lied to her and I just felt there was not enough of a connection between the two of them for her to forgive him. I liked Danica's sister Allie, she brought some much needed energy to the story.
To Tempt a Cowgirl is not a particularly exciting story nor very romantic (IMO). I would recommend this to readers who like tales set in Montana and don't need a lot of action.
Book Info: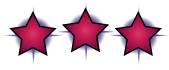 Publication: July 1st 2015 | Harlequin Superromance | The Brodys of Lightning Creek – Book 1
Making an offer on love Troublemaker-turned-architect Gabe Matthews has an agenda-and a serious relationship is nowhere on it. To repay his mentor, he trades the big city for the rugged country so he can persuade the sexy cowgirl next door, Danica Brody, to sell the Lightning Creek Ranch. Soon Gabe is pulling out all the stops to get close to Dani. But earning her trust complicates everything. He knows the last thing she needs is another run-in with deception, and the attraction he doesn't see coming changes his every plan.