Total Trainwreck by Evie Claire: Carly has elevated from being a hot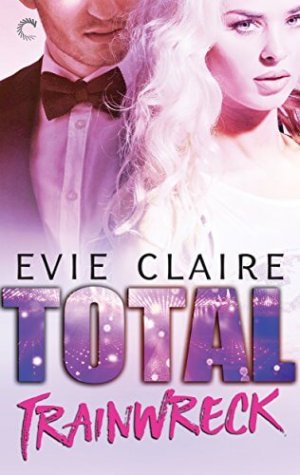 mess into a trainwreck. There are two things that she wants in life: being a Hollywood leading lady and the only woman in Devon's life. She's willing to make some compromises to keep her career and her man, but she's also very impatient and she doesn't deal very well with anything that seems like rejection.
When she's with Devon, all is right in her world. But the problems come whenever they aren't on set. Carly hates the separation and that Devon is still publicly with Heather. Devon and Carly went into their relationship with their eyes wide open about Devon's other relationship and the limitations inherent in that.
"What everyone thinks you have…it's Camelot, Devon. It's an impossible reality your fans worship. How can I, can we, ever compete with that?"
"You're exactly right. It is an impossible reality. Nothing is real in my life with her. With you, everything's real. You can't be bothered by what other people say about us."
Growing up in Hollywood, Carly has had a very different life. She didn't have a normal childhood and she continues to struggle with her past and her addictions. Devon is beyond patient and a great source of support.
"Every day you wanted to do it and didn't do it, actually made me love you more."
"Why?"
"Because I knew your love for me was what stopped you."
Total Trainwreck is filled with drama, angst, insecurity, and jealousy as they play the Hollywood and fame game. It can be difficult to relate to Carly between her personality and actions. It didn't seem like all of the drama, games, and certain plot points were really needed for the story. Evie Claire provided a unique pairing in Devon and Carly. Ms. Claire created an eclectic cast of characters, some of whom showed a surprising amount of loyalty. Total Trainwreck picks up where Hollywood Hot Mess ends. Fans of Alex Rosa and Seressia Glass will enjoy Total Trainwreck.
Book Info: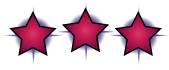 Publication: September 19th 2016 | Carina Press | Hollywood Hot Mess #2
In a town where every illusion comes with a price, a girl can have love or fame. Carly Klein wants both. The A-list drama continues in this compulsively readable follow-up to Evie Claire's Hollywood Hot Mess
Hurricane Carly hits the big leagues and her offscreen drama hits DEFCON-level F*ck
From tabloid trainwreck child star to award-nominated starlet, Carly Klein wants it all. And being silver fox Devon Hayes's f*ck buddy isn't cutting it anymore. The gloves are off as she comes out swinging for the man she loves.
Devon Hayes, aka the sexiest man alive, is the toast of Tinseltown as half of a Hollywood power couple HeaVon—but he doesn't want to be. Yet his A-list showmance lover will stop at nothing to keep their marital sham alive. So when Carly and Devon's scorching connection off set threatens his soon-to-be ex's dynasty, a sh*tstorm of trouble is unleashed.
But pussing out isn't in Carly's DNA. Through sex tapes, murder and epic Hollywood takedowns, Carly and Devon will be together and HeaVon will burn in Hollywood Hell…
Part Two of Two
One-click with confidence. This title is part of the Carina Press Romance Promise: all the romance you're looking for with an HEA/HFN. It's a promise! Find out more at CarinaPress.com/RomancePromise