In Turn Me On by Dylan Rose, Having been on television and traveling the globe for years, chef Gregor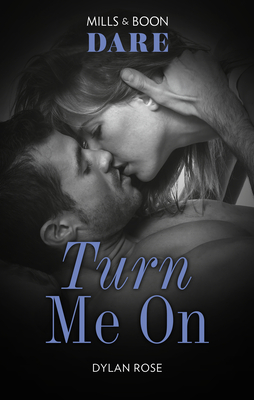 Wright is used to being under the microscope. But never has he got as much enjoyment out of his job than he is with food journalist Faye Curry staying in his home for a week to interview him. Sparks fly between them immediately. And even Faye, with her strict personal code to not get involved with her subjects, is thrown for a loop. She knows Gregor has a bit of a reputation as a playboy. But she can't seem to ignore their attraction. As the heat grows between them, their past insecurities come back to haunt them. And it will take Fay and Gregor both looking deep into their hearts to decide if they have what it takes to make a future work.
'In a short time she had become such an inspiration to him. He felt that when she was around, anything was truly possible.'
Turn Me On had super hot attraction and was a cool spin on a workplace romance. The pairing of two foodies–one a chef, the other a journalist–made for an interesting dynamic that author Dylan Rose capitalized on rather well. Our hero and heroine's backstories also added depth to their relationship. And it caused major trust issues, unfortunately.
This was my first time reading anything by Dylan Rose and overall I liked the flow of the story as well as the character building. There was a twist I didn't expect in regard to something that happened in Gregor's past but it fit the story well and changed a couple of the relationships in his life in an interesting way.
I really liked the chemistry between Faye and Gregor. There was an undeniable connection between them that got complicated because of her being there in England to interview him and due to them both having been hurt by love interests in the past. The love scenes were hot and frequent as you'd expected from a Dare book, but I'll be honest–there were a few moments in the scenes that were…a little rudimentary. Not enough to take away from the story altogether. But the writing didn't flow as smoothly as some of the other passages between the characters.
For this being my introduction into Dylan Rose's work, I had a lot of fun and found myself cheering happily at the sweet ending our couple received. It took them some soul searching and emotional ups and downs to get there, but it was well worth it in the end. For them and for the readers.

Book Info:

Publication: Published November 18th 2019 | Harlequin Dare |
He has an appetite for her. And he'll savour every delicious taste…
Food journalist Faye Curry has lost her appetite for food, relationships, and even sex. Then she's sent to London to interview sexy celebrity chef Gregor Wright. That lean body, those glacier-blue eyes…mmm. Sleeping with him is strictly forbidden – and yet she can't resist being deliciously devoured by him. And worse, Faye's starting to long for the one thing not on the menu – Gregor's heart.