Twelve Nights of Temptation by Barbara Dunlop: Finding love in all the wrong places? Or right where you need to find it?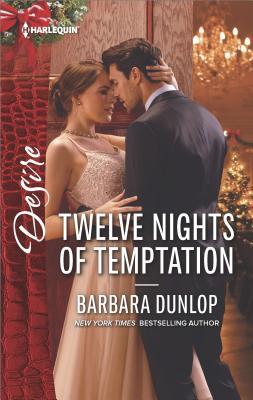 Tasha Lowell wasn't about to get involved with her boss. She was happy to be one of the boys and happy to work her way to the top, not sleep there. She was concerned though with a new promotion she was getting more attention from the boss, and she wasn't sure why. Then other things started to happen and her life started to get even weirder.
Matt Emerson was going to get through this and keep building. He lost more than half of everything when his ex wife took him to the cleaners. Now he was doing well, and better every day so he was starting to notice other things more and more. Others things like his very attractive head mechanic. Good idea? Maybe not, but one he sure couldn't shake.
When strange things start happening around the marina neither Tasha nor Matt have any idea where it is going to take them, but they are going somewhere. Danger may be lurking, but so is lust and romance.
This was an interesting read and a good mix of romance, lust and suspense. Ms. Dunlop has given her readers a story to disappear into. While I might not have taken the characters down the path she did, the path is clear and so well written. Overall this is a good read and well worth learning that crazies exist no matter how rich or poor you are.

Book Info:

Publication: Published November 7th 2017 | Harlequin Desire | Whiskey Bay Brides #2
His Christmas Cinderella! From New York Times bestselling author Barbara Dunlop. These days, the only woman who interests Matt Emerson is the one working on his yacht. Even covered in grease, marine mechanic Tasha Lowell excites him. But he knows a romance with the boss isn't part of her professional playbook. Yet when a saboteur targets Matt's charter-boat empire, Tasha agrees to be Matt's date at a holiday ball to gather intel. Tasha was beautiful before the makeover, but now she takes his breath away. Suddenly, keeping this strictly business isn't an option… Twelve Nights of Temptation is part of the Whiskey Bay Brides trilogy.