In Unattainable by Leslie P. Garcia, everyone, except the troubled teenage girls that stay at her ranch, knows Dell Rosales as a cold and unreachable woman. So when all intelligence points to Dell of using her ranch, which borders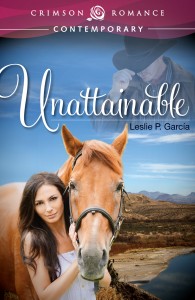 Mexico and Texas, to smuggle drugs into the US, very few are willing to believe in her innocence.
Jovani Treviño is undercover, as a last favor to his former job in the DEA, but he has seen the difference in Dell from what she shows others to what she shows the troubled teens. He knows that inside she's not the cold woman everyone accuses her of being.
Dell has suffered a lot of pain from other people in her life, now all she wants is to save her father's ranch and helping the group of girls with problems. She feels the most comfortable with them for they have also suffered and they help each other heal instead of judge like others normally do.
As Jovani and Dell grow closer, Jovani has a harder time believing that Dell could be guilty of drug smuggling. While they both struggle to deny their feelings they will also need to find the way to prove Dells innocence.
But love is not easily denied, and neither are past hurts that can fester until they are acknowledged and let go so a brighter and happier future can come to be.
Kudos Leslie P. Garcia on writing an excellent and emotional debut. I would recommend this book to everyone who loves a strong heroine that will keep you cheering for her throughout the entire book.
Book Info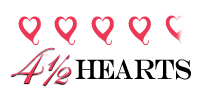 Publisher: Crimson Romance (March 18, 2013)
Unreachable. Dell Rosales gained her nickname, "inalcansable," or "unreachable,'" the old-fashioned way, earning it with every new rip in her heart.
Unwanted. Dell returns home to salvage her father's ranch by opening the place to a group of girls with problems and pain not unlike her own. With her outlook on love soured – perhaps beyond salvation – she clings to Becky, the tiny little girl whose own mother preferred a life of drugs and men to motherhood.
Unwinnable. Former DEA agent Jovani Treviño has seen that the war isn't winnable: people keep dying. Drugs keep killing them. But pleas for help from the DEA make him agree to one last battle for the good cause – checking out heiress Dell Rosales, whose ranch on the Rio Grande provides a perfect spot for traffickers to cross if she allows them to.
Unattainable. Suspicions, passion, and their respective pasts draw Dell and Jovi into a tumultuous relationship that both must avoid. Love seems distant, foolish to seek – unattainable. When an epic flood threatens not only Dell's ranch but the surrounding area, will anything survive?
Sensuality Level: Behind Closed Doors