In Dare She Dream of Forever? By Lucy Clark ; Ebony Matthews is back home to be with her mother after her father's and after her own husband's death, she can use some help with her teenage daughter who is becoming more rebellious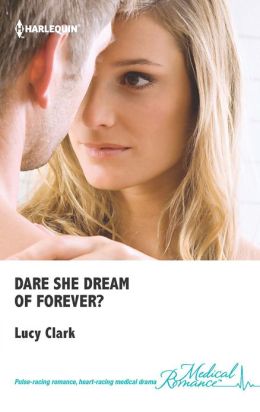 towards her every day. Ebony is a very talented anesthetist and knows that her talents can be very useful for she has worked closely with one of the most famous neurosurgeon's in the past years.
Bartholomew Goldmark needs a talented and dedicated anesthetist to work with him. The previous ones have not been giving the one hundred and ten percent needed in such delicate surgeries. So he is surprised by the qualifications of the newest anesthetist that is being offered to be part of his team.
Ebony has not seen Bart since high school, so she is surprised that the man she is to work closely to is the man who was her then best friend's boyfriend and then fiancé. Bart has changed a lot in the past twenty years, he is more handsome but more closed to relationships so she finds herself surprised to be attracted to him now.
As they spend more time together in theatre working on saving lives they also grow closer together as friends and the attraction becomes more obvious. Bart helps Ebony remember the girl she once used to be, more playful and fun, while she helps him remember that life goes on and everyday is a gift.
Ebony had her one true love, but maybe he can be her second true love, now she just needs to convince Bart that there can be more than one love in a person's life and that does not mean that you have stopped loving them. While she opens her family to him, he will open his heart and thoughts to her, something he has not done with anyone, and maybe the love of a little abandoned boy will bring them together in the end.
If you want a sweet and fun romance about second chances and second love then you will like Dare She Dream of Forever? By Lucy Clark.
Book Info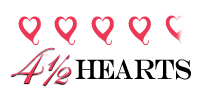 Publication Date: February 1, 2013
Ebony Matthews hasn't seen neurosurgeon Bartholomew Goldmark since high school…and when they meet again, a shared grief sparks an unexpected attraction.
Ebony has learned the hard way that nothing lasts forever, but suddenly with Bart she's reminded of the playful and fun girl she once was. Now Bart is showing Ebony not only that there's hope for the future, but that a second chance at happiness might be closer than she thinks….