Unbridled Billionaire by Dani Wade has an interesting Western theme (hinted at by the title) and takes the reader on a journey into the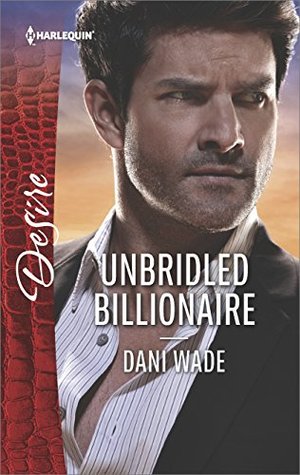 stables of a newly minted billionaire looking to build up his stock with prize winning horses who finds himself thwarted and intrigued by a rival stable owner.
Kane Harrington is ready to get Harrington stables off the ground. His first step is acquiring Sun, a stud he's bought from Macarthur Haven stables. But he soon discovers that the horse he bought was sold without permission of the legal owner, Presley Macarthur, when she gets caught trying to steal him back! Kane proposes a compromise. He'll return the horse, and not make a fuss about the illegal sale made by her stepmother (with whom Presley owns half the business), if she'll agree to fake a relationship with him. It will give Harrington stables a push in the publicity direction as the Macarthurs are well known in equine circles, plus give them both a way to save face. Presley agrees, and soon finds herself falling for her new partner. But Kane has issues when Presley shows an interest in show jumping, the sport that caused his ex-fiancée to be permanently injured and break off their engagement. Can he put the past behind him to find love and acceptance with someone new?
I liked the theme of this story and the idea that two stable owners could find a way to work together for the good of their businesses (even if it's a bit of blackmail at the start!). It's well written and there are several scenes dealing with different aspects of the life of a horse enthusiast. Both Kane and Presley treat their animals well, and Presley in particular is well respected for the way her stables are run, making her a good match for Kane as he starts up his own.
The romance between Kane and Presley proceeds at a good pace, and there are some sexy scenes between them. I didn't enjoy the plot with the secondary characters as much. Presley's stepmother is quite overbearing and pushy, and Presley eventually learns to stand up for herself knowing that Kane has her back. His nickname of 'mousy' for her is a good description of her character. As well, there's some leftover high school drama with some of the other female characters who can't believe Presley could snag someone as handsome and rich as Kane (jealousy pokes its head in, as does some verbal bullying). Presley does much better at being assertive and forthright in social situations and not just in the stables by the end of the story. As well, when the conflict splits them apart, Kane does an admirable job of groveling to get Presley back. Unbridled Billionaire will appeal to readers who like horse themed romances and seeing heroines become the best version of themselves.

Book Info: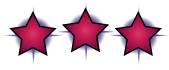 Publication: June 1, 2017 | Harlequin Desire | A Scandalous Billionaire Romance
A Cinderella moment…with an untamable billionaire
Presley Macarthur was always a plain Jane, a fact her stepmother pointed out at every turn. But Presley's passion is horses, and when a bad business deal leaves her at the mercy of newly wealthy stable owner Kane Harrington, Presley finds herself on the brink of a sensual transformation she never saw coming.
Kane has a use for Presley—to make him legitimate in the exclusive world of high-dollar horse breeding. But there's nothing useful about his growing feelings for her. After losing it all before, is he willing to take the ultimate risk again, and make this woman's passionate transformation complete?