Undeniable Demands by Andrea Laurence  is an exuberant and festive, holiday romance that is sure to put a tingle in your toes!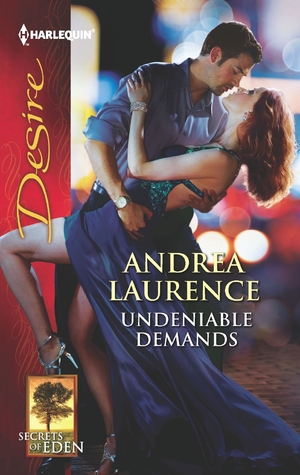 All Victoria (Tory) Sullivan wants to do is live a quiet and peaceful life on the beautiful piece of property that she recently  purchased.   She has dreams of designing and building her own home. There is only one thing standing in her way.  The infuriating Wade Mitchell has shown up wanting to buy her property right out from underneath her. There is no way in hell she is going to agree to sell anything to Wade.  She cannot forget that he fired her from her only real job years before.
Wade is desperate to buy back the property that his parents sold to Tory and is willing to pay any amount of money for it.  Wade and his siblings have a secret that is buried on the property and he is willing to do anything to keep that secret hidden and in his past.  He is surprised to find that the new owner is Tory and he sets out to seduce her in to selling the property back to him. As things progress Wade is not at all prepared to lose his heart to Tory.
Undeniable Demands kicks off the new Secrets Of Eden Series.  Book one starts the series off with a bang!  Andrea Laurence has penned a highly entertaining, story that I gobbled up in one sitting! I loved Tory with her high spirited ways and Wade is the kind of guy that you dream of having for your own.  The secondary characters were well written and added nicely to the story.
I highly recommend this lovely book to all lovers of romance who are looking for a fun, fast read.  I will be eagerly awaiting book number two in this series!
 Rating: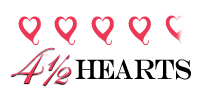 Publisher: Harlequin Desire (January 1, 2013)
When Wade Mitchell finds himself face-to-face with Victoria Sullivan, he has to reconsider his usual tactics. Wade needs to buy something she owns, and he needs it now. Since he and Tori have enough heat to melt ice, it should be a done deal.
But melting Tori's resolve is a harder task. She's not giving in to the man who once fired her. Yet Wade has to keep trying, because if he doesn't, he risks exposing a secret that could destroy his family. When all proper negotiation fails, seduction may be his only option.