In United States of Love by Sue Fortin, Anna has been really happy and enjoying her new freedom and independence since her divorce from her ex Mark. But she has to have lots of strength to maintain a secure life for her teenage son Luke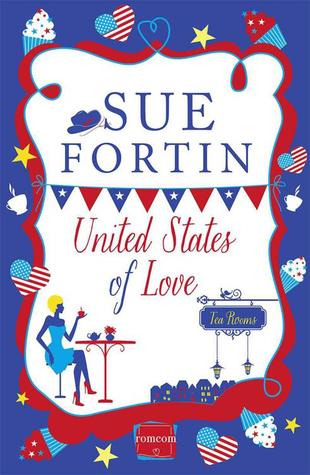 and to juggle a variety of jobs to provide for him.
Tex is a successful chef about to open a new restaurant in Arundel in West Sussex, Anna's hometown. Tex loves women, but he avoids commitments since the death of his wife. But when he met Anna, she got under his skin and somehow she is making him want more.
Unfortunately Anna's not-quite-yet ex-husband has returned, and it he seems to want Anna back in his life. To make matters even more interesting, a colleague is dead-set on ruining things for them, and Tex's friends and her family, along with the museum curator will be interefering in their lives more than either of them want.
Anna will have to make serious decisions about her life, what she truly wants and come to terms with her feelings. Anna and Tex will have many obstacles in their budding romance, but with a little hard work and patience they may just find out what they truly want.
The sub-plot about Anna's brother and his wife was really nice too, things are not only difficult in a new relationship but also in a marriage, but they can both find a way with a little love and hard work.
If you want a fun, emotional and really enjoyable read, don't miss United States of Love by Sue Fortin.
Book Info:

October 13th 2013 by HarperCollins Publisher
Since splitting from her husband, single mum Anna Barnes is enjoying her new found freedom and independence.
However, she didn't bank on working for Tex Garcia – or the sparks that fly between them. The gorgeous American chef is getting the locals hot under the collar and not just because of his culinary prowess!
One problem: Tex can't commit and women pass through his life like dishes going out to service! Will it be the same with Anna? One thing's for sure, this All American man is determined to break her self-imposed rule of never mixing business with pleasure – and add some spice into the mix…