Until You by Denise Grover Swank: Tyler and Lanie are not the relationship types. Both are love 'em and leave 'em, preferring to work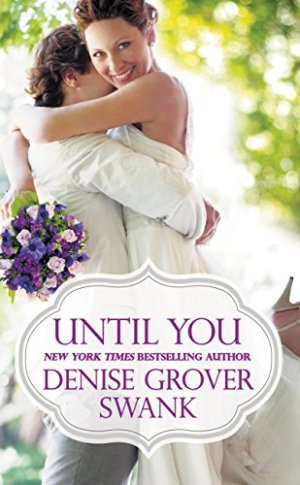 rather than get close. But when they partner up in a wedding as bridesmaid and groomsman, they can't deny the spark.
Except, Lanie is leaving in a month. She has a job that takes her from place to place, so for the past decade she hasn't had a home. And she doesn't know if she wants to start now, not even as it looks like she'll be leaving her current company.
As their time runs out, Lanie and Tyler spend more and more time together, in bed and out, falling harder and harder. But what happens when their work puts them at cross purposes and it looks like Lanie won't be around for much longer.
"So what's this awesome nickname of yours? I take it my suggestions came from the wrong decade."
He gave her a long look, now reluctant to share, "The Closer."
Her eyes widened in amusement. "Because you're so good with the ladies?" she waggled her eyebrows.
He laughed, feeling like an idiot. "And because I can close a case before it goes to trial."
I was bored by Until You. Lanie and Tyler did have their cute, flirty moments, but overall it didn't work for me. Both were players, and it kind of came across in a cheesy and unreal way for me. In that way, though, they certainly fit as a couple.
I can't say they got to know each other much. I feel the story was more focused on everything else and their romance, them falling in love, was taken for granted. It left me feeling more interested in their careers and how they were at cross purposes than how this couple was falling for one another.
For those who like the player love story, though, I recommend Until You. They, particularly Tyler, were passionate about one another — I really did love how hard Tyler fell for Lanie, it was beyond adorable. And really, that's one of the best parts in a romance.

Book Info: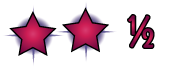 Publication: May 30, 2017 | Forever | Bachelor Brotherhood #2
Never settle down. Ever.
Workaholic Lanie Rogers lives a completely nomadic lifestyle. Her job keeps her on the move, and relationships are a complication she doesn't need. That is, until she meets Mr. Tall, Dark, and Hotness at a pre-wedding party. Complicated? Maybe. But lately, Lanie's life has been missing a little something—and sexy playboy Tyler Norris offers something she definitely can't refuse.
Tyler has always been a little too popular with women for his own good. Ever since he and his buddies vowed to remain bachelors, Tyler figured he was safe from temptation. Lanie and her gorgeous brown eyes are about to prove him so, so wrong. With one kiss, the heat is intense. After one night, it's pure combustion. It was supposed to be a no-strings fling—until these two commitment-phobes each discover the one undeniable exception to their rule.