Very Sincerely Yours by Kerry Winfrey: With a slow beginning that raced through to a more than romantic, two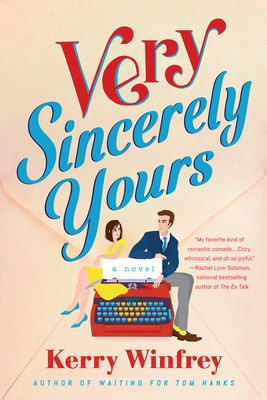 peas in a pod ending, Very Sincerely Yours captured some great themes of know they self and to face your fears, however seemingly insignificant to others.
After spending a good part of her young adult life playing a 1950s helper role to Richard, Teddy is sluggish to realise what a godsend it has been. Without warning, she is thrust into a quarter-life crisis of sorts, and is determined to figure out who she is and what she's really passionate about. After falling apart on her best friends door step, Teddy is quickly bundled inside, offered a place to stay, friends to lean on and the sage wisdom that there is no time like the present for her to face her fears.
Heartbroken, despite Richards seriously questionable personality, Teddy consoles herself with watching back-to-back episodes of kids TV show staring Everett St James, a puppeteer who provides regular advice to kids who write into the show about their feelings. Feeling a bit like a vulnerable kid herself, Teddy reaches out to Everett with the hope of being inspired by his daily wisdom, and as one thing leads to another, they become Gen Y cutsie pen-pals with a twist.
Whilst slow to develop, the romance that ensues is entirely too perfect and in many ways, it is like fate drew our central characters together at a time when both were at an impasse of sorts. Everett, described in a tall, lean and handsome type of way, is a gentle soul who played a significant role in raising his younger sister who is almost two decades younger. And this sensitivity married well with Teddy's cutsie-conservative ways.
Throughout, there were some great moments of character self-discovery for both our heroes, and whilst it teetered on the too sweet and clean side, there were some valid moments that had a little more gumption. Despite her mousy beginnings, Teddy began to grow into herself and in embracing her self worth she began to develop enough spark to ensure the flame was alight when it needed to be. And similarly, lovely Everett needed to know what he would lose if he didn't get his work-life balance under control.
All in all, this was a sweet romance that had some quirky nerdish moments, and despite the occasionally forced dialogue, tried to highlight what should be our number one priority; following our hearts and thus our dreams. For many, this will hit a very sweet spot and encourage those who feel like they are stuck in a rut to bite the bullet and embrace whatever scares them witless as there is simply more to life than living to work and living to please others.
Book Info: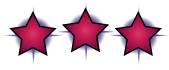 Publication: 15th June 2021 | Berkley Books |
Teddy Phillips never thought she'd still be spending every day surrounded by toys at almost thirty years old. But working at a vintage toy store is pretty much all she has going on in her life after being unceremoniously dumped by her longtime boyfriend. The one joy that she's kept is her not-so-guilty pleasure: Everett's Place, a local children's show hosted by Everett St. James, a man whom Teddy finds very soothing . . . and, okay, cute.
Teddy finds the courage to write to him, feeling slightly like one of the children who write to him on his show. He always gives sound advice and seems like he has everything figured out–and he pretty much does: Everett has a great support system, wonderful friends, and his dream job. But there's still that persistent feeling in the back of his mind that something's missing.
When a woman named Theodora starts writing to Everett, he is drawn to her honesty and vulnerability. They continue writing to each other, all the while living their lives without meeting. When their worlds collide, however, they must both let go of their fears and figure out what they truly want–and if the future they want includes each other.