Today it is my pleasure to Welcome author
Tara Taylor Quinn
to HJ!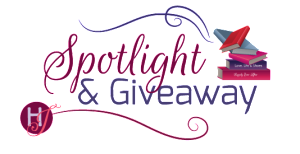 Hi Tara and welcome to HJ! We're so excited to chat with you about your new release, Falling For His Suspect!

So happy to be back again so soon!!

Tell us about the book with this fun little challenge using the title of the book: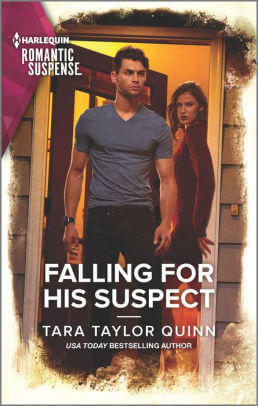 F is for Forever
A is for Always
L is for Love, the romantic kind
L is for Love, the familial kind
I is for Intense
N is for Never Again
G is for Gutsy
F is for Fear
O is for Opposition
R is for Reunion
H is for Him
I is for Isolated
S is for Sister
S is for Silence
U is for Unfair
S is for Sins of the Past
P is for Parent
E is for Effort
C is for Crying
T is for Terror
Please share the opening lines of this book:
"Sis…I'm sorry to call you so early…but…"
"Josh?" Jasmine Taylor glanced toward the window as she sat up—noting the darkness between the cracks in the closed blinds. "What's wrong?"
Please tell us a little about the characters in your book.
Jasmine is a strong woman who learned early that in order to survive, she had to be true to herself. She had to stand up for herself, lest her powerful father manipulate the life out of her. She's one of the first known to me, and to my editor, bisexual heroines in Harlequin Category romance. Her sexuality doesn't define her, nor is it a huge big deal to her. It's just her. Part of the person she is.
Greg's big success in life, according to him, is his ability to get the bad guy. That's what he has to give the world, to contribute, to make the world a better place. Not love and family, but an ability to do the job, do it well, and expediently. He's the guy who makes you feel safe. And then he meets Jasmine – a woman who finds her only sense of safety within herself. I love what meeting her does to him…
Please share a few Fun facts about this book…
Falling for His Suspect is the 18th book in my Where Secrets Are Safe series! It's also the last book in the series, for now.
The swimming pool that Jasmine and Greg sit at, as they're sizing each other up, is a pool I used to own! It was in my backyard!
Jasmine and her brother have a family cabin, and my brother and I have one as well. It's been in our family for almost 100 years!
What first attracts your Hero to the Heroine and vice versa?
Greg is attracted by Jasmine's strength, determination, and loyalty to her brother. Jasmine is attracted to Greg's…Gregness. She is an abuse survivor who has a history of being attracted to the same type of person her father was. Strong, powerful, successful. She ends up in manipulative relationships and so is determined to not be sucked in by her hunger for Greg.
The First Kiss…
He needed to kiss her. To take her into his arms and not let go for at least the rest of the night. They'd agreed to become friends, not lovers.
He touched her sweet face, hating that she'd once again been physically attacked that night. Hating more that she'd come through it, taken it, as though it wasn't all that big of a deal.
Said far too much about the life she'd lived.
And explained even more clearly why she championed her brother so much.
Her fingers reached up and while he was thinking she was going to pull his hand away, she touched his face, instead. "I've been wanting to do this since the first time you showed up at my door," she told him. And then, leaning forward, she pressed her lips against his.
If your book was optioned for a movie, what scene would you use for the audition of the main characters and why?
The first meet – Greg, the detective assigned to a case, has pounded on Jasmine's door, looking for her beloved brother who took abuse for her when they were kids. Greg is accusing her brother of hurting his wife , and Jasmine is poised to fight to the death for him.
"Did she tell you she'd threatened him?"
"He did."
"And you don't believe him." It wasn't a question.
"She has proof of assault, Ms. Taylor. I understand your emotional investment here, I applaud your faith in your brother. But in my job, I have to deal with facts."
His pat on the head felt like a major thump. Disappointment flooded her when anger probably would have been more appropriate. She recognized the failing.
"You want facts? Well, how about the fact that the picture you have of the finger prints on Heidi's wrist are on her left wrist and it's her right one that's sprained?"
If your hero had a sexy-times play list, what song(s) would have to be on it?
Seduces Me – I know, Celine Dion for a guy? But it's the lyrics that get him.
Shameless by Garth Brooks
If you could have given your characters one piece of advice before the opening pages of the book, what – would it be and why?
No matter what, don't give up on him. (And I'm not speaking about Greg.)
What are you currently working on? What are your up-coming releases?*
I'm currently working on a Colton Continuity book that is one of the seven books I have coming out from Harlequin Romantic Suspense, and Harlequin Special Edition in 2022! My next release, following Falling For His Suspect, is Her Christmas Future, Book Seven in The Parent Portal Series, out in October 2021. Next up is January, 2022 with the first book in a brand new series coming from both Romantic Suspense and Special Edition, Sierra's Web. Sierra's Web is a nationally renowned firm of experts, seven partners who were friends in college, who travel all over the United States to tackle the toughest situations. I've already written six books in the series with more contracted!

Thanks for blogging at HJ!
Giveaway:

eBook copies of the first two books in the Where Secrets Are Safe series, to three winners.
To enter Giveaway: Please complete the Rafflecopter form and Post a comment to this Q:

Do you have siblings or cousins that you're close to? If so, tell me a little about them!
Excerpt from Falling For His Suspect:
"Everything's new and feels so great. There's an excitement unlike any other kind in finding someone who's a mate for our soul."
She heard the words and wished she'd dialed back a bit. Expected him to balk at the emotional, drama-ridden , soul bit. His gaze was focused, seemingly intent. As though she not only had his full visual attention, but his auditory concentration as well.
"However long that lasts—could be weeks or months, even years depending on how much time you spend together—things are good. Kind of like the honeymoon phase of a new marriage. But there are always parts of people that you don't know until you live through unexpected circumstances with them. Like a tire blowing out on a deserted road. Or the death of someone close. And then there are the life choices—a career change. A sudden need for adventure or the desire to wander to new places. Mid-life crises. Or goals left unmet. Maybe even an unexpected need to pro-create. Add to that any financial challenges, decorating difference, and squeezing the toothpaste from the middle, or not…"
Turning his hand over, her slowly laced their fingers together. One by one.
"Or a brother being prosecuted," he said.
And she knew what he was telling her.
Excerpts. © Reprinted by permission. All rights reserved.


Book Info:
Detective Greg Johnson thinks he knows how to handle witnesses. Then he meets Jasmine Taylor. They both want to get to the bottom of the allegations against Jasmine's brother, but can Greg trust her to tell him everything she knows? Can he trust himself to resist the enigmatic – and alluring – woman with a tragic past?
Book Links: Amazon | B& N | iTunes | Google |

Meet the Author:
The international author of 101 original novels, in twenty languages, Tara Taylor Quinn is a USA Today bestseller with over seven million copies sold. A five-time RITA finalist Tara appears frequently on bestseller lists, including #1 placement on Amazon lists, and multiple showings on the Publisher's Weekly Bestseller list. She is a National Reader's Choice Award winner and has appeared on national and local TV across the country, including CBS Sunday Morning.
Tara is a supporter of the National Domestic Violence Hotline. If you or someone you know might be a victim of domestic violence in the United States, please contact 1-800-799-7233.
Website | Facebook | Twitter | Instagram | Goodreads |