Virgin Territory (Hellions Angels #3) by Lia Riley finds goalie Patch Donnelly about to lose his starting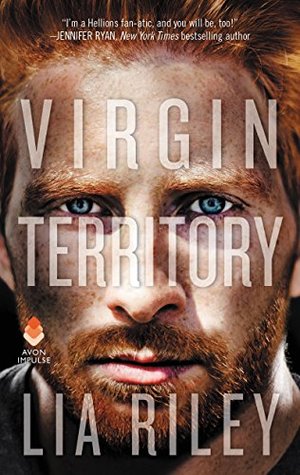 position when his constant fighting on the ice has spilled off of it into a fight at bar. In order to keep his job, he agrees to take yoga with the coach's friend, Margot Kowalski. Margot has sworn off men and decided to concentrate on growing her business. When she meets Patch, her mantra that he's just another guy gets thrown out the window. And the more she gets to know him, she beings to realize he's more than just an angry hockey player.
Patch's anger issues stem from the rough childhood he had, yet he tries to convince everyone, including himself, that he's happy. It makes him hesitant to accept the offer to work with Margot, but it's his best friend Sully, who's a priest, to call him out on his unhappiness and the root cause of it.
"But the God that I believe in wants to see us happy. Peaceful. And you, my friend, are neither."
"I am when playing hockey."
"Three or four years ago, I'd have agreed. The game helped you clear your head. But now, it is starting to feel like you can't get through three periods without knocking someone out. It's become part of the opposing team strategy–take an otherwise formidable goalie with the thinnest skin in the league. Poke a few times and he'll break apart. Something is eating at you from the inside out. It's Self-Destructive Tendencies 101. It's like you feel the need to be punished for what happened to your mom–"
While Patch deals with his issues, Margot is also having a problem of an ex-boyfriend who won't accept they're over. Even knowing Patch is in the picture, he refuses to give up. I liked how Patch was willing to protect her, even if it meant risking dealing with more problems.
I thought this book was a good read. I liked Margot and Patch together. I enjoyed the fact that Margot was more sexually experienced than Patch since it's usually the other way around. Her patience with him and his gruff attitude was great. And I liked that no matter what people were saying about what happened in the bar, she believed in Patch and trusted him enough to know what was being said wasn't the truth. I did feel that Patch should have just told the truth about what happened in the bar instead of keeping it to himself. I think everyone, including his coach, wouldn't have looked upon the incident so harshly if he did, even though he could have handled it better.
This is the third book in the series but can be read as a standalone. The couples in the two previous books make appearances in this one, but readers won't feel like they're missing anything.
Virgin Territory is a story about learning to move on from the past. I would recommend it to those who enjoy sports romances, especially hockey.
Book Info: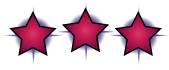 Publication: March 6, 2018 | Avon Impulse | Hellions Angels #3
Patrick "Patch" Donnelly has what it takes to be the best goalie in the NHL…if only he could learn to control his temper. When Coach orders him to get his head in the game with private yoga classes, Patch isn't having it. There's no way this tough Boston guy would be caught dead downward dog-ing his way to inner peace. But if he refuses, he risks his starting position and the dream he sacrificed everything for, including joining the priesthood.
Yoga instructor Margot Kowalski is over men. After yet another toxic relationship, she's eager to forget love and focus on growing her business. Doing the Hellions head coach a favor by helping out a troubled player can't hurt, and it might give her career a high-profile boost. But free-spirited Margot is soon charming the pants off Patch. Literally. Her sassy combination of sweet and sexy proves irresistible to the goalie. Before Patch can give into temptation though, he'll have to confess his biggest secret:
He's a virgin.
But Patch is hiding more than sexual inexperience, and his dark past soon threatens to destroy his shot at true love.