In Waking Up To You/Overexposed by Leslie Kelly We start with Waking Up to You, which was set in one of my favorite places: California. Candace is a costume designer for the movies. She's been best friends since childhood with Tommy, who is now a quickly rising movie star. Tommy has a secret though: he's gay. And he feels like he won't be able to fully break into mega-stardom if people know he's gay, so he convinces his best gal pal, Candace, to marry him. But just for a few years and he's
even going to spring for a 2 week European "Get Laid As Much As You Can" trip before he and Candace reveal their engagement… LOL! Yeah, right! I really liked Candace a lot because of her devotion to her friend. She reluctantly agrees to Tommy's scheme not for the money he's promised her and not for the fame or the fancy parties. She agrees to it because Tommy has always been there for her and she's nothing if not loyal. She agrees that Tommy won't make it in Hollywood if he's "outed" and since rumors are already swirling, she knows she has to do this for him. Loyalty is only one of the reasons Candace was likeable to me. Later in the book, she keeps Tommy's secret, even when it would be to her benefit to tell someone the truth about their arrangement. Maybe this is an aspect of her loyalty but it felt like something else. Like, she made a promise and she's going to stay true to her word and keep that promise no matter what it costs her. How could you NOT like her?
But Candace's grandfather, who just purchased an old, run-down winery, has taken a bad fall so her European Sexy Time Fest will have to be cancelled so she can help him out. While at the winery, Candace meets the sexy groundskeeper, Oliver. The funny thing is, Oliver has his own secrets to keep. He's come to work at the winery to get away from his old life as a prosecutor in the Los Angeles District Attorney's Office after he became a whistleblower and exposed some dirty dealings in the DA's Office. He felt dirty, inside and out, and thought that doing hard manual labor might clean his soul a little bit. I really liked Oliver because you could see how seeing the dregs of humanity would just rip your insides out after a while. Plus, he essentially lost everything just for telling the truth and for having some ethics. And he really cares for Candace's Grandfather and plans on working at the winery for as long as her Grandfather will allow him. I mean, there's tons of reasons to like Oliver; he's just an all-around good guy!
Together, Candace and Oliver are smoking hot! They are sort of similar and sort of a case of opposites attracting. They both hold true to their sense of right and wrong which is how they're similar but Candace is essentially about to start living a HUGE lie which will give her a lot of benefits and that's the opposite of Oliver losing it all for telling the truth. The Sexy Time between them is ridiculously…. well, sexy! LOL! I was really worried about how it would all turn out since I liked Tommy and I liked Oliver. The author kind of surprised me but most people would probably see the ending coming a mile away. I didn't but I loved it anyways!
Overexposed was fun to read. It's got very traditional Italian families and two people fighting against those traditions. Izzie and Nick manage the expectations of each of their families in different ways but its those different ways that bring them together.
Izzie is a masked, mysterious dancer at a club where Nick has recently taken a job as special security… for Izzie. They haven't seen each other in a decade so he doesn't recognize Izzie under that mask. It takes a while but eventually Izzie recognizes Nick. She doesn't reveal her identity to him though. There is no way that she's going to make this easy on him!
Although we've seen this trope in other novels (most recently here: https://harlequinjunkie.com/review-my-double-life-wild-and-wicked-by-joanne-rock/), Overexposed is a great iteration of it. I had a blast going along with Nick and Izzie as they are discovering themselves and seeing each other in a whole new way.
Overall, I enjoyed both Waking Up to You and Overexposed. I would recommend this book for any fan of super hot contemporary romance!
Book Info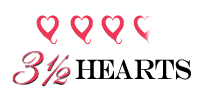 Publication Date: April 23, 2013 | Series: Harlequin Blaze (Book 747)
Waking Up to You: A new sizzling Forbidden Fantasy story
Hollywood costume designer Candace Reid would do anything for her gay best friend—even marry him! But before giving up on sex for a while, she needs that last fling. Only, when her injured grandfather asks for her help with his struggling Napa vineyard, her plan for Nooky Time is completely kiboshed….
Then she meets the mouthwateringly hot new groundskeeper, Oliver McKean, and it's a case of instant lust. And damned if Oliver doesn't seem as hungry as she is….
Before long, Candace is gettin' naughty with the hired help. But her secret is bound to come out eventually. And when it does, she'll have to choose between a promise to her dearest friend…and the man whose body she can't live without.
Reader favorite Overexposed: When a bad girl hooks up with a bad boy, you know the sex is going to be wicked!