In What Matters More by Liora Blake, JT Maxwell is a US Marshall, divorced,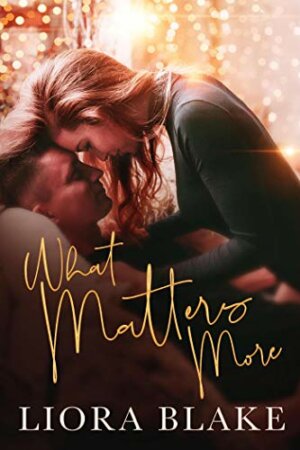 and living in his parents' basement. When Anya Alves follows him out of a bar and proposes a one-night stand, he thinks she's joking. Only she's not. Anya is an artist and is in a funk, and believes that having one night with the handsome stranger will get her creative juices flowing again. Anya goes to a house-sitting job, where the neighbors immediately try to convince her to go out with their son—who happens to be JT. The closer the pair becomes, the more Anya tries to push him away. When he has to leave the state to catch a fugitive, will she be waiting for him when he gets back?
I thought the book started out well, but then it lost me in the middle when the pace slowed down. I didn't really feel the chemistry between the characters. Their relationship between the sheets was good, but outside of it, not so much. For most of the book it felt like they were in two different places—JT wanted to be in a committed relationship while Anya didn't. JT tells Anya what is going on with his job, yet she can't even bring herself to tell him she won a position she really wanted to get. There's no real explanation as to what brought Anya's sudden turnaround when it came to wanting a relationship with JT. It pretty much came out of nowhere. As a result, it made it difficult to find their relationship believable.
I didn't hate the book, but I certainly didn't love it. The way they met was interesting, but their relationship fell flat for me. There were sections that felt like they dragged on that I felt could have been better used to try to build the relationship up some more. There were some interesting side characters in JT's co-workers that I enjoyed, but they weren't in the book enough to save it for me.
Book Info: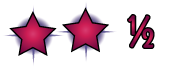 Publication: April 9, 2019 | Liora Blake |
JT Maxwell has it all . . . well, almost. He's a US Marshal, looks like he belongs in an aftershave commercial, and he has tattoos—lots of tattoos.
Unfortunately, he's also in debt up to his pretty blue eyeballs. Between that and his recent divorce, his sex life is nonexistent these days. But when free-spirited artist Anya Alves approaches him for a no-strings-attached one-night stand, things suddenly start looking up.
He never expects to see his sexy one-night stand again, and he definitely doesn't expect to discover she's spending the summer in his neighborhood . . . living right across the street.