What the Heart Knows by Margaret Daley is a story that touches the heart at the deepest level possible.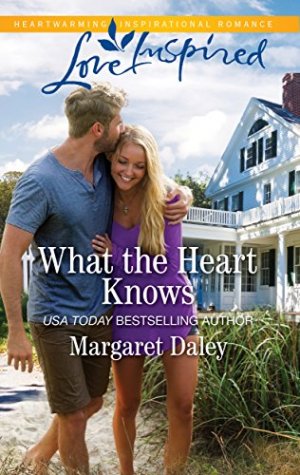 Widowed single mother Kathleen is trying to help her teenage son find his way in life after her husband passes. She meets local pediatrician Jared, who quickly recognizes extremely concerning signs in Kathleen's sons' behavior.
Kathleen grows more and more frightened and confused over how to help her son when his outbursts become angry and scary especially to himself. She quickly starts depending on Jared to help her find what is the cause of her son's behavior and possible illness.
Margaret Daley skillfully tells this story about an issue that is all too timely, in a day and age where more understanding and more support is needed for those with mental illness. It is at times sad yet uplifting once they begin to find solutions.
I would definitely recommend "What the Heart Knows,"
Book Info:

Publication: March 1, 2018 | Steeple Hill |
Kathleen Somers needs something to believe in again. Rocked by her husband's death and her once-loving son's transformation, she's drifted away from her faith. It's not until she meets handsome Dr. Jared Matthews that she feels the first glimmer of hope. A burned-out widower, Jared thinks he has nothing but heartache to offer. Still, he can't desert her when the situation with her son became too much. As he reaches out to Kathleen, Jared finally sees what a relationship can be. But only if Kathleen has the courage to follow her heart….