When Polly met Olly by Zoe May is my first book from this author and while the story had a few good parts,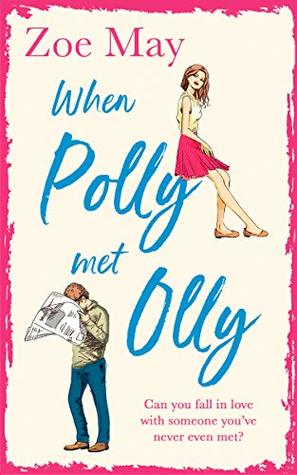 it wasn't a favorite.
Polly is having money problems and gets a job at To the Moon and Back, which is a matchmaking agency. It's not the ideal job, but until her photography business picks up this is her best choice, even though she doesn't have the best track record with relationships. One her first job tasks is to go undercover to check out the competition with a rival matchmaker, Elite Love Match. While posing as a potential client, she meets Olly, who she's immediately attracted to.
Olly is the founder of Elite Love Match. He's charming, confident, and competitive. Before long, Polly is having an honest conversation with him and opening up to him about why she hasn't found her Mr. Right. Olly says all the right things and believes it won't take long for his agency to match her.
"I'd love to work with you and I'm confident I can find you the man of your dreams."
Who would have thought that the man of Polly's dreams would turn out to be Olly himself?
For most of the book, Poly is really into another client, but he has a specific type and she clearly isn't it. So, she fixes him up with someone else and moves on and readers are supposed to believe Olly and Polly are it for each other. I didn't really feel like Olly and Polly hit it off. More like the author, wanted to make us believe a connection was happening. Also, I wasn't really fond of the dating agency Polly works for. It's impersonal and dishonest to potential matches. For instance, instead of the client messaging the woman he might click with, it's Polly doing it for him. The woman thinks she's chatting with said guy, but she's really not. It was just the little nuances which made this book a miss for me.
I did enjoy Polly's relationship with her roommate and how much she cared for her clients. She did show some growth towards the end of the story, which was nice. Also, I love the book cover. It's adorable! Readers who enjoy quirky characters and an easy going read, should definitely give When Polly met Olly, a read!
Book Info: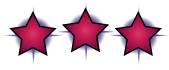 Publication: January 7th 2019 | HQ Digital |
Polly and Olly were never supposed to meet…
Polly might spend her days searching for eligible matches for her elite list of clients at her New York dating agency, but her own love life is starting to go up in smoke.
Even worse, she can't stop thinking about the very person she's meant to be setting her latest client up with… surely it can't get any worse!
But then Polly bumps into oh-so-handsome Olly, who heads up a rival agency, and realizes that perhaps all really is fair in love and dating war…