Wolf with Benefits by Shelly Laurenston is a sexy Paranormal Romance that doesn't take itself too seriously
Toni Jean-Louis Parker is spending the summer in Manhattan with her family. Her jackal shifter family that is, which is filled with prodigies of all types: musicians, a dancer, scientists, artists, etc. All except Toni. She is in charge of handling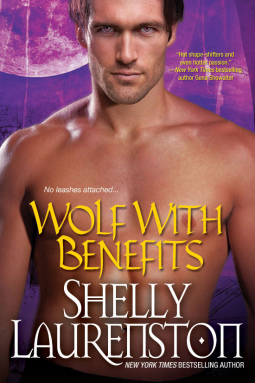 her siblings and their hectic schedules on a daily basis. She loves her highly dysfunctional family and the challenge of it all but is afraid she will never get a chance to have a life of her own. However this summer she finally gets a chance to prove herself by working for a local shifter hockey team and is picked to go negotiate terms for a game in Russia.
Ricky Lee Reed is a wolf shifter formerly of Tennessee, who loves his job working in security. He's a fun-loving self-professed redneck who has an easy smile and loves to be entertained. He is intrigued when he meets Toni outside the Sports Center and finds out she lives across the street from him when her family moves in for the summer. As their paths keep crossing, he finds his attraction to her growing and is secretly thrilled when he must accompany her to Russia as her security detail.
I loved this author's writing style. I really enjoy paranormal romance that combines a fantasy element with humor and she does this incredibly well. I was worried with this being the eighth in the Pride series that it would be hard to follow. However she explains the character's backgrounds and relationships so clearly that this could be a stand alone novel. Toni and Ricky's relationship was a bit of a slow burn at first but turned smoldering hot and comical as the story progressed. I loved their bantering back and forth.
My favorite quote of theirs is Toni saying to him "Your charm makes me want to punch you in the nose." I definitely recommend this story if you love quirky paranormal romance with a HEA.
Rating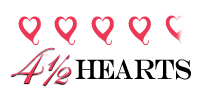 Book Info: Publisher: Brava Release date: March 26, 2013 | Series: Pride
Ricky Lee has no plans of getting serious about anyone, but he will protect Toni Jean-Louis Parker. Not just because he's been hired to do so, but because it's the right thing to do. And if that means travelling around the country with one complicated She-jackal, dealing with chocolate-eating wild dogs, instigating trouble between his brothers, and having the most amazing sex he's ever had…well, who said his job didn't have perks? Toni doesn't know how she keeps getting herself into these situations. But even she has to admit there's something about Ricky Lee Reed that she finds kind of interesting…and downright sexy. Now they just have to survive long enough to figure out if what they have is worth fighting for…