Your Fierce Love by Layla Hagen: Blake knows he shouldn't go for Clara, not when she's so close to his family and he knows just how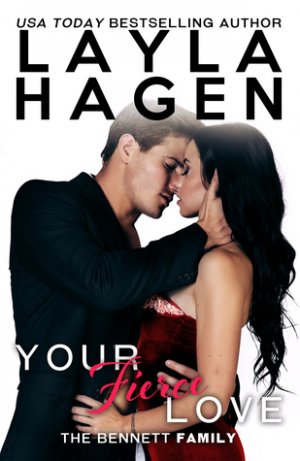 badly dating family friends can go. But when he offers the apartment next to him to Clara as she waits for her new place to be renovated, all restraint goes out the window.
Clara's always had a bit of a crush on Blake, but she would never do anything to hurt her relationship with the Bennett's. Not when she knows how important family is due to her own lack of one as she was pushed through the foster care system.
But when Blake begins his seduction, Clara can't resist. But what can she do when she knows Blake doesn't want a wife and kids and she's falling hard all the same?
I liked both Clara and Blake. Clara, especially, due to her strength and independence. Blake, while he hit all the sexy alpha notes, felt a bit too much like a caricature of the billionaire playboy cliché. He didn't feel real, and I really wanted him to. Instead, I was pushed out of their relationship and the story by his cartoonish characterization.
However, what really got on my nerves is the lack of build up. Not for a moment was there hesitation that they would get together. Blake almost immediately begins the seduction, and Clara doesn't resist. Instead, they jump right in. I needed more tension than was given.
Your Fierce Love can be read as a standalone, but given the great community of the Bennett family you might want to start at the beginning. With nine siblings, the author has a lot to build on.

Book Info: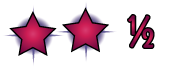 Publication: July 30, 2017 | Layla Hagen | The Bennett Family #7
Clara Abernathy adores the Bennett family. After growing up in group homes, she yearns for the warmth and love of a family, and the Bennetts treat her like one of their own. So when Clara needs a temporary place to live, Blake Bennett suggests she move next door to him.
The offer is tempting. The problem? So is Blake himself. Handsome, funny, and alpha, he's six feet two of eye candy… and his outlook on life is completely different from hers. But Clara finds it difficult enough to resist his charms at family events. How is she supposed to resist him when he's just one wall away, and hell-bent on having her?
Blake Bennett knows family friends are off-limits for good reasons, and Clara is more off-limits than anyone else. But Blake went through life and made his fortune in the gastronomy industry by bending rules rather than following them. Clara's sweetness and sass fill a hole in him he wasn't even aware of. Soon he finds himself gravitating around her. He wants to have her and he will, rules be damned.
YOUR FIERCE LOVE is the seventh book in Layla Hagen's Bennett Family series, but all books stand alone.