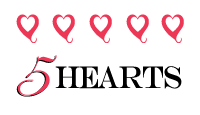 Published July 1st 2012 by Safkhet Publishing
 Book Info:
How do you tell her?
After a turbulent marriage to a man who walked off hand-in-offshoot with something resembling a twig, divorced mum, Donna O'Conner, doubts happy endings exist. She'd quite like to find herself an Adonis with… pecs …and things. Alas, that's not likely, when her only interest outside of work is hopping her three-legged dog in the park, carrying a poop-scoop. In any case, Donna isn't sure she'd know what to do with an Adonis if she fell on one. When PC Mark Evans comes along, gloriously gift-wrapped in blue, however, she can't help wishing she did.
Mark, a single father, is desperate for love. He doesn't hold out much hope, though, that there is a woman out there with a heart big enough to love him and his autistic son. Enter big-hearted Donna, plus three-legged dog. And now Mark has a dilemma. Pretending not to mind her house-bunny chewing his bootlaces, he's smitten with Donna on sight. Should he tell her his situation up-front? Announcing he has a child with autism spectrum disorder on a first date tends to ensure there isn't a second. Or should he skirt around the subject, which amounts to a lie? When one lie leads to another, can he ever win Donna's trust back? Admit that he didn't trust Donna enough to let her into his life?
Review:
This book is a laugh a minute from the begining to the end!
Somebody to Love is a truly heartfelt and emotional read! The budding romance between Donna and Mark (and yes ladies he is a man in uniform so you get my drift when I say YUMMY) was so sweet and tender.
I love how the author shows that it is easy to get caught up in a tangle of lies and when it comes crashing down you wish that you had not started with lie number one to begin with. The book had depth, romance, life lessons and tons of laughter.
The author exceeded my expectations on the incorporation of autism, and just how a child with it can grow. I fell in love with the three legged dog so sad and at the same time so cute. The author perfectly captured how two people can find love again and be happy no matter the obstacles.
If you need to just relax and escape from it all this is the perfect little pick me up!