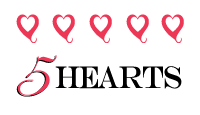 Published August 18th 2012 by Entangled Publishing (Indulgence)
Book Info:
He needs a wife for three weeks…
Owen Phipps is out for revenge. His mission? To expose the man who stole his sister's money and dignity. All he needs is a "wife" who can play along. Too bad his last best hope is an actress who tries to mace him with perfume when he offers her the role of a lifetime.
Lindy Knight is a real sap. She loves too hard, feels too deep, and often finds herself saying yes when she should be saying "Let me think about it." She can't believe her good fortune when Owen offers her more than enough money to hold off foreclosure until she can find a job. Three weeks at a resort, money she desperately needs, and she gets to help bring a criminal to justice? Score.
It seems easy enough until the first time a couples bonding game turns intimate, and they realize how dangerous their mutual attraction could be. Can they keep their hands to themselves long enough to find the evidence Owen needs? Or are the close quarters more temptation than they can handle?
Review:
Wife for Hire is an entertainingly funny read from start to finish.
Lindy and Owen hook up when Lindy answers an advert posted on Craigslist. Owen is on a mission to expose and seek revenge on the man who stole his sister's money and dignity and for that purpose he needs a pretend wife for three weeks to accompany him to a couples retreat. After a few failed business ventures Lindy could certainly use the money….and so starts the song and dance…..of a budding romance fraught with sexual tension.
I loved Lindy's quirky, sappy character and our Irish lad Owen will certainly make your toes curl, the chemistry between these two sizzles of the pages and their banter will have you smirking to the end.
Wife for Hire is my first book by Christine Bell and I have to say I was pleasantly surprised with the writing and narrative in this book; definitely an author I look forward to reading again.
A quote from the book:

After two weeks of interviewing, he'd met nothing but nutters, sleazeballs, and people who were in the country illegally. It was like some twisted version of "The Twelve Days of Christmas", except his rendition would be more like "Six hookers hooking, five homeless drunks! Four illegal immigrants, three ex-cons, two exotic dancers, and a bleeding-heart flake with seven puppies."
"I do have some acting experience, though. Right now, I'm between businesses, so I got a job waitressing at Medieval Days. I spend my shift pretending the mutton's delicious."

He did a mental rundown of the other applicants and grimaced. Who was he kidding? With ten days left, she was his only choice.
"Miss Knight, I need a wife and I'd like to hire you. How would you like to be my wife for three weeks?"