Today it is my pleasure to Welcome author
Linda Broday
to HJ!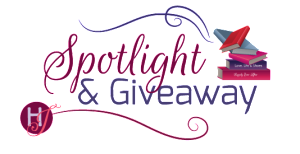 Hi Linda and welcome to HJ! We're so excited to chat with you about your new release, A Cowboy Christmas Legend!
Please summarize the book for the readers here: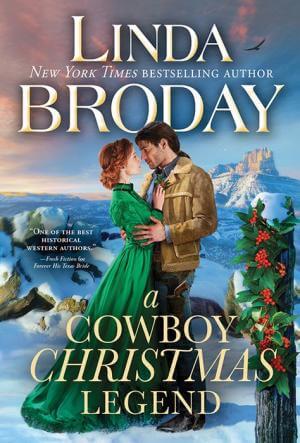 Rocked with grief and riddled by the death of his young wife, Sam Legend II leaves behind his job as a Texas Ranger, his family and friends and retreats to solitude. The northernmost reaches of the Texas Panhandle offer the desolation and silence he seeks and it's there he indulges in the new passion of forging knives. It's hard work pounding steel into a knife, and it suits him fine. He tries to ignore the coming Christmas. But Cheyenne Ronan, his nearest neighbor, won't let him. She's not going to let the recluse miss out. After her ranch foreman goes missing, she convinces Sam to help her out and slowly learns his story. As they work together to give two little children and their mother a Christmas to remember, they discover that miracles do happen and love is possible if they let it into their hearts.

Please share your favorite quote from the book.
Her mother once said that there were two kinds of guilt—the kind that kept your soul locked away, and the kind that spurred you to some higher, more selfless action.
Cheyenne Ronan is thinking this in the book about Sam and there's so much truth in it.
Please share a few Fun facts about this book…
Forging knives has seen a resurgence in recent years among the young and old. To understand exactly how knives are made, I watched countless hours of Forged in Fire on the History channel. I really admire the skill it takes to shape a piece of steel into a usable knife. The temperature of the metal has to be just right in order for the layers to weld. Precision, patience, and luck is the key.
The nearest town for Sam is Tascosa and it was only one of three towns in the vast Texas Panhandle for quite a number of years. It was a rough, lawless place that was home to some of the worst men the frontier ever produced. I went out there and walked the ground where gunfights and ambushes took place. I closed my eyes and the wind whispered the story of a legendary married couple who once lived there—Frenchie and Mickey McCormick. Ah, they were so much in love. I just had to put them into this book.
Counterfeiting was around here in Texas when we were a republic and it's still being done today. In the book Sam helps an old Texas Ranger friend out in investigating fake money being circulated in Tascosa. I don't know for a fact that any ever was, but with it being a haven for the worst sort of men, it stands to reason they had some being passed.
What do you want people to take away from reading this book?
Bad things happen to all of us but it doesn't have to mean the end of world. You have to pick yourself up, face the problem, and start over. Running away isn't the answer. The past will always follow.
Thanks for blogging at HJ!
Giveaway:

A print copy of A Cowboy Christmas Legend by Linda Broday
To enter Giveaway: Please complete the Rafflecopter form and Post a comment to this Q:

What part of Christmas do you love best? For me, it's being with family, laughing and eating and sharing family stories. That puts a warm glow in my heart.
Excerpt from A Cowboy Christmas Legend:
The flames of the fire cast flickering shadows on Sam's strong cheekbones and resolute features. Unshaken determination sat in his dark eyes.

"Cut my hair." He pulled some scissors from his duster pocket.

Cheyenne slid her arms around his neck. "You're a sly fox, Sam Legend."

"I didn't know if I'd go through with it once I got here."

"Then, let's go outside and get started before you change your mind." She took the scissors and led him to his shearing.

They found a barrel for him to sit on, and she went to work. Long strands of hair began to fall as she cut. "How short do you want me to go? I don't know how you looked before you let it get so wild."

"Leave some on the neck or I'll freeze to death."

"That would not be good."

Cheyenne bent, twisted, slanted, and snipped as she shaped the wild mass. It was a job, and occasionally she'd stand back to view her work. At times, Sam touched her or lifted a lock of her hair and set her heart fluttering. Slowly, a handsome man began to emerge from the profusion. He only possessed a broken piece of mirror, and when needing direction, she'd hand it to him.

At last, she stood back. "I think I'm done. At least until I do something with your beard, then I may go back for another snip or two."

He felt across his neck. "It's short."

"Did I take off too much?"

"No. I just meant that it feels like I'm bald after having so much for so long."

"It'll feel very strange for a while. Do you want to go on?"

"Yes, there's no stopping now."

She laughed. "Shadow will think you're an intruder and bite you."

"I reckon so." He stood and let her brush the hair from him.

Using the scissors again, she whacked off his beard to about a fourth of an inch, then laid the scissors on a barrel she was using for a table. "I'll go heat some water for the rest of your beard."

"You'll find shaving soap in the trunk where I put it over a year ago."

"Thanks. I was wondering if you had any." At the door, she paused and looked back. "I like it."

That he trusted her with this meant a lot. Excitement raced along her body to see what had lain under the long, bushy beard. This was like watching a butterfly emerge from a cocoon.
Cheyenne wrapped Sam's face in a hot towel to soften the bristles, and he closed his eyes, soaking up her tender touch. "I know this is a little late, but have you done this before?"

"No, but I've watched the barber shave my father."

"Now's a fine time to tell me."

"You can only blame yourself for not asking." Her voice got husky.

Was this kind of favor in too close a proximity to him? He knew how her nearness always affected him, so he figured that took the blame for the change in her voice.

"Are you all right?" He opened his eyes and cut them around to her.

"Couldn't be better." Her fingers trembled against his jaw. "Tell me how you want your beard. Or would you rather go for clean shaven?"

"How about trimming it close, and then I'll decide on whether it all has to go?"

"Your wish is my command, fair prince. If we were on the ocean, you would be a pirate." She moved closer and unwrapped his face. "Mmmm, as soft as a baby's bottom."

Sam frowned, not sure if he liked being compared to an infant. But a pirate most certainly. She lathered his face good with shaving soap, bending over to get the other side. Her firm, rounded breast was so close. He squirmed. If she didn't move soon…

Then she reached for the sharp straight razor and moved his head to the side, applying it to his throat. The stroke was slow and firm with nary a nick. Another stroke like that and she moved behind him, tilting his head back to clear more from his throat. He rested his head on the softness of her breasts, inhaling the scent of her.

Stroke after stroke, she cleaned his face and neck, twisting, moving in close, backing up. It seemed a well-choreographed ballet.

With each movement, each brush of her breasts against him, Sam's breathing became raspier and more ragged. He must've been out of his mind to ask this of her.

Although the breeze was cool, a fine sheen of sweat covered his forehead.

"Just about finished," she murmured, her face so near, her fragrant breath fanning his cheek.

He couldn't have said a word if his life depended on it, so he just grunted.

Cheyenne stood behind him again and drew his head back against all her fragrant softness, clearing the last bit of hair from the space where his throat met his chest. His breath hung suspended.

A quiver danced up the length of his body, and a hiss escaped through his teeth.

"Did I nick you?" she asked.

"No. I'm perfectly fine." The lie seemed to appease her, thank God.

"Good." She continued making long, smooth strokes with the razor.

Then everything changed—her breathing, her movements. He glanced up at her, bending over him from behind. She kept wetting her lips, and perspiration dotted the area above her upper lip.

Unhurried, she lowered her mouth and pressed her lips to his. The lazy, sensual kiss curled Sam's toes. Kissing upside down put a whole new meaning on it. Their lips melded in a soul-searing scorcher of pure heaven.

Sam couldn't tell if he was up, down, or sideways. This wasn't part of the plan.

But wasn't it?

A rumble escaped from his throat. Oh yeah.

How he hungered to take everything she was willing to give. But it had to be her choice.
Excerpt. © Reprinted by permission. All rights reserved.


Book Info:
Devastated by the loss of his young wife―and the life he'd always thought would be his―Sam Legend II has done everything he can to make a fresh start. As a bladesmith, all he needs is a bed, a hot fire, and enough distance from his famous family to finally indulge in a little peace and quiet. So what if it's almost Christmas? This year, he's happy just keeping to himself.
But then fiery Cheyenne Ronan comes blasting into his home, and any notion of peace goes flying out the door.
Cheyenne's like no one Sam has ever met―and from the moment he first catches her eye, his quiet life is anything but. Now he's hunting wanted men with the Texas Rangers, decking every hall, and sharing passionate embraces with the woman who's set his world alight. For the first time in what feels like forever, Sam's facing Christmas feeling like his life is full of meaning again―and that with Cheyenne by his side, love can be the stuff of Legend.
Book Links: Amazon | B&N | iTunes | Kobo | Google |


Meet the Author:
At a young age, Linda Broday discovered a love for storytelling, history, and anything pertaining to the Old West. After years of writing romance, it's still tall rugged cowboys that spark her imagination. A New York Times and USA Today bestselling author, Linda has won many awards, including the prestigious National Readers' Choice Award and the Texas Gold. She resides in the Texas Panhandle where she's inspired every day.