Today it is my pleasure to Welcome author
Paige Crutcher
to HJ!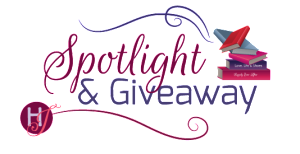 Hi Paige and welcome to HJ! We're so excited to chat with you about your new release, The Orphan Witch: A Novel!
Please summarize the book for the readers here: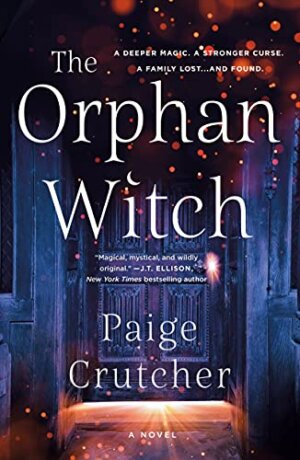 The Orphan Witch is a story about sisterhood, found family, and discovering home. It's about a woman named Persephone who has never belonged anywhere and has magical abilities she doesn't understand. On an island off the coast of North Carolina, she finds family and love…as well as a very old curse that wakes the power lurking in her blood, a library housing lost magical objects, and a mysterious and dashing librarian.

Please share the opening lines of this book:
As Amara Mayfair stood on the cliffs of Wile Isle, she wasn't thinking about power, not at first, though power was certainly in play. She wasn't thinking about magic either, though the sky was filled with it. As light danced around her, and electricity sparked in the palms of her hands, she was thinking about family.
Please share a few Fun facts about this book…
It's full of magic and sisterhood and a library of the lost! The library of the lost is a library that houses lost magical objects and is run by a mysterious librarian. There's also a garden that grows herbs and vegetables and fruit out of season, and an arch to anywhere.
I conducted a lot of research during the drafting of The Orphan Witch and drank an awful lot of tea too while writing and revising the novel. The witches of Wile Isle and I both are big fans of drinking tea, eating scones, and listening to anything that lifts our spirits.
Please tell us a little about the characters in your book. As you wrote your protagonist was there anything about them that surprised you?
The idea for the protagonist formed around a combination of pieces of me and people I admire (some real and some fictional). I think what surprised me, and what always surprises me, is that once I start writing the character shows up on the page. They transform from a loosely developed person in my mind, into wholly their own being. As long as I trust the characters, they show up and reveal more and more about who they are. Which is just a whole lot of fun to experience!
If your book was optioned for a movie, what scene would you use for the audition of the main characters and why?
For Persephone, and the librarian Dorian, I would love to see their first meeting, when she accidentally discovers the Library of the Lost, and he realizes a new power has come to Wile Isle.
The young man on the other side of the door wore navy suspenders, a cream button-up shirt, and dark green pants. His long hair was tied back with a leather cord, and his cheekbones looked like they could slice through glass. Persephone's heart gave a hard knock in her chest. She thought he looked impossibly dangerous for a librarian, until he startled when he saw her. Then he looked as irritated as any interrupted intellectual.

"You're a surprise," he said.

"Excuse me?"

He flashed half a smile and Persephone's breath caught. His smile looked lived in, worn around the edges. The sleeping dragon in her belly woke, its wings unfurling and giving a hard flap.

"That sounded rude, didn't it? I'm not expecting anyone." He studied Persephone, and his smile dimmed. "Who are you?"

"Persephone," she said, before glancing over her shoulder again.
What do you want people to take away from reading this book?
I hope people will take away a bit of hope. That they can escape with Persephone for a time, and when the final page is turned, they walk away feeling uplifted, and carrying a bit of magic in their pocket.
Thanks for blogging at HJ!
Giveaway:

One giveaway copy of The Orphan Witch: A Novel by Paige Crutcher, US Winner ONLY
To enter Giveaway: Please complete the Rafflecopter form and Post a comment to this Q:

If you could have any magical ability or power, what would you choose?
Excerpt from The Orphan Witch: A Novel:
Two
Autumn Equinox, September 23rd

The night fog crept along the ground like a veil trailing after a bride. The earth beneath it was a damp bed of sanctuary, the grass so green it would hurt your eyes if the fog weren't covering it up. The ghost air, what Hyacinth had told Persephone people on Wile Isle called the incoming water vapor, stopped at five feet. The contrast made the crop of live oaks circling out from the dock feel like something in a storybook.
Persephone was a tangle of nerves and excitement. Nerves because she would get to see her friend in person again, which was a risk. And excitement over the possibility of what it could mean to finally have a true friend.
She watched the ripples in the water spread out as the boat tugged closer and closer to the island, and thought of the day she met Hyacinth. It was over a year ago, when Persephone worked a short stint as a research assistant. Hyacinth, while on vacation, had come into the office looking for someone, and ended up staying to get to know Persephone. It was the first time anyone had looked at Persephone and stayed. That in itself had seemed a miracle.
"What's your name?" Hyacinth asked the day they met. "I don't think I've seen you before, and I've been in town a few times."
"Persephone. Persephone May."
"Sea goddess, right? Persephone?"
"Spring." Persephone said, flicking her eyes up for the briefest of moments. "Queen of the Underworld."
Hyacinth rubbed her chin, and Persephone was struck by how familiar the sight was. As though she'd seen her do it before—once or a thousand times. "Abducted Queen of the Underworld," said Hyacinth, her voice softer than velvet. "Hades stole her, didn't he?"
"He tried," Persephone said, looking down at the pages on her desk. "I like to think she stole herself. Women are always so much stronger than myths can convey."
Hyacinth laughed. "True."
Persephone decided Hyacinth Ever, whose name she'd stolen from the application she handed back, was someone she wished she could befriend. A name once stolen is hard to release, and Persephone expected Hyacinth to fade away, like a Polaroid developing in reverse. Instead Hyacinth emailed one week later.
"My island is waking up this week. There are flower carts in the street, bicycles with baskets full of books from the little free library set up by the beach, and a farmer's market where the misfits of Wile sell their wares," Hyacinth's email read. "You should come visit. Come see my corner of the world."
Hope is a dangerous thing, and as the boat pulled into the dock, Persephone leaned all the way into optimism. She imagined once more the moment of being reunited with her friend, and in the next instant a line of static started with a tingle in her toes and shot up the backs of her legs. It prickled along her scalp, ran down her forearms, and pulsed into her fingertips.
Oh.
The island was charged with power. It snapped into her, and Persephone's hands shook. She didn't look down for fear she'd see sparks. Instead she tucked her hands in her pockets and took a slow, deep breath.
Did Hyacinth know her island was so charged?
"It draws you in, doesn't it?"
Persephone jumped. She had been so caught up in daydreaming she hadn't realized there was another passenger on what the captain had called a ferry and any other person would call a tugboat.
"Didn't mean to startle you." The woman's voice was musical, high and crisp. It swelled like the sea on the final notes.
"The island is beautiful," Persephone said, her blood quickening. It felt like her whole system was waking up. The waves lapped against the dock Persephone faced, and it wasn't until the woman stood beside her that Persephone pulled her gaze from the sea. She cautiously studied the passenger's profile: the woman's sharp chin, deep-set eyes, and gorgeous linen suit the color of stormy skies.
Lightning split the sky, and the hairs on Persephone's arms stood at attention.
"It's worth the fuss," the stranger said. "And the muss."
Persephone ran her hands over her arms, unable to rid herself of the sudden chill. She assumed the stranger meant accepting the limitations the island came with, such as poor Wi-Fi, or how she couldn't board her car because the road that ran to the island was washed out. But then the woman grinned and Persephone's fingers tingled like the tips were conducting electricity.
"Do you know where you're going?" the passenger asked.
"I'm . . . staying with a friend," Persephone said, testing the word out loud, shaking out her fingers, hoping the woman didn't find her too odd.
Her thoughts shifted again to Hyacinth. Her friend. Speaking that word felt wonderful. Persephone imagined she was the protagonist in a buddy comedy, going to be reunited with her bosom friend, ready to have a montage of adventures that ended in laughter and exuberant hugs. She couldn't hold back the smile.
Persephone noted the beginnings of a town off the dock. In the distance she saw lights and a road and a series of stone shops with slate roofs. The town appeared charming, though the world around it was silent.
Thunder rumbled, and the stranger took a step back.
"A friend you say," the woman said. "Well, then. So it begins."
Persephone looked over in surprise. Was there unmistakable malice in her tone? And what begins?
Poof. The woman was gone. Persephone searched for a place the stranger could have quickly moved to, but there was none. Persephone tried again to rub the creeping cold from her arms. It should have been impossible for the woman to disappear, but the air was as thick as a wool blanket, and Persephone tasted power on her tongue. It was sweet, but slightly tart—like a crisp green apple.
Magic.
The woman. The island. Was it possible?
From The Orphan Witch by Paige Crutcher. Copyright © 2021 by the author and reprinted by permission of St. Martin's Publishing Group.


Book Info:
A deeper magic. A stronger curse. A family lost…and found.
Persephone May has been alone her entire life. Abandoned as an infant and dragged through the foster care system, she wants nothing more than to belong somewhere. To someone. However, Persephone is as strange as she is lonely. Unexplainable things happen when she's around—changes in weather, inanimate objects taking flight—and those who seek to bring her into their family quickly cast her out. To cope, she never gets attached, never makes friends. And she certainly never dates. Working odd jobs and always keeping her suitcases half-packed, Persephone is used to moving around, leaving one town for another when curiosity over her eccentric behavior inevitably draws unwanted attention.
After an accidental and very public display of power, Persephone knows it's time to move on once again. It's lucky, then, when she receives an email from the one friend she's managed to keep, inviting her to the elusive Wile Isle. The timing couldn't be more perfect. However, upon arrival, Persephone quickly discovers that Wile is no ordinary island. In fact, it just might hold the very things she's been searching for her entire life.
Answers. Family. Home.
And some things she did not want. Like 100-year-old curses and an even older family feud. With the clock running out, love might be the magic that saves them all.
Book Links: Amazon | B&N | iTunes | Kobo | Google |


Meet the Author:
Paige Crutcher is a former Southern Correspondent for Publishers Weekly, an artist and yogi, and co-owner of the online marketing company Hatchery.
Website | Facebook | Twitter | Instagram | GoodReads |