Today it is my pleasure to Welcome author
Tara Taylor Quinn
to HJ!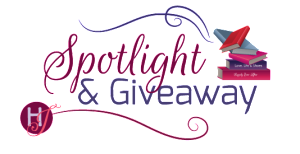 Hi Tara Taylor and welcome to HJ! We're so excited to chat with you about your new release, A Mother's Secrets!

So happy to be back again so soon!!

Please summarize the book for the readers here: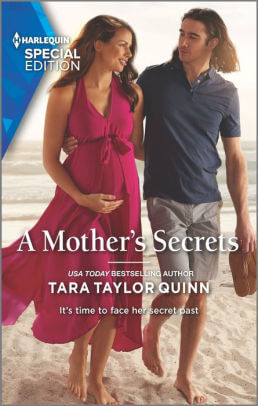 Christine Elliott is a woman who takes charge. From the time she chose to live with her elderly grandparents, to care for them during high school instead of, oh, say, having friends, she's been a person who puts others first. But then a client at the fertility clinic she owns and runs asks her to give the ultimate…he wants to her to carry the embryo she'd helped create for him and his now deceased wife. Not many people know a lot about Christine, but Jamison Howe and his wife had gone to school with her. They were special. And they'd known her deepest secret – that she'd once had a baby of her own that she'd given up for adoption. A son her heart had never left behind. It's all confusing to her, as though Jamie is calling her out, showing her that she's running from a life of her own, when, up until he'd walked back into her office, she'd been perfectly happy. But is having another couple's baby going to solve anything? Or just make it worse? And Jamie…he has his own demons beating at the front door. Ones he has to slay before he brings a child into the world.

Please share the opening lines of this book:
Okay, so we're doing this?
The definitive answer, a yes, came in the sound of ocean waves as Dr. Jamison Howe pounded out his morning jog on the beach. Sand sprayed.
Please share a few Fun facts about this book…
A Mother's Secrets is my 95th book published with Harlequin!!
My daughter, who started college at eight, was also a professional dancer with an agent in LA. With her studio, competitive dance team she performed in Disneyland a few times. A scene in this book – one I didn't expect and that left me in tears – came straight from that same Disneyland stage!
I named the heroine after my older cousin who used to come stay with me and my brothers over the summer to babysit us!
Please tell us a little about the characters in your book. As you wrote your protagonist was there anything about them that surprised you?
Christine's strength strengthens me. She reminds me to seek out my own strength. Reminds me that it's there. This entire series (there are seven The Parent Portal books) is centered around the private fertility clinic that Christine owns and runs. While the books are stand alones, with only two having recurring characters, every book features Christine in some way, so I've been spending a lot of time feeding off from her.
If your book was optioned for a movie, what scene would you use for the audition of the main characters and why?
The scene where Jamie has come to Christine regarding the embryo he and his wife created two years prior to the start of the book. Christine thinks he's coming to formalize paperwork to have the embryo destroyed since his wife was killed in a biking accident shortly after they'd created the embryo. Instead he tells her that he wants to use the embryo. She thinks then that he wants her to help him find a surrogate.
He was nodding. Watching her. Pressed his lips together. Bit the lower one and then pressed them together again.
This was the emotion she'd expected when he'd first come in the door… Everyone reached that point differently.
She'd give him as long as he needed. Glanced at a multicolored porcelain horse, part of her collection, at her angel figurines, scattered in various spots on her desk, at a small metal heart-shaped sculpture…
"I've, actually chosen the surrogate," Dr. Howe said, an odd tone in a voice that had gone suddenly scratchy sounding. "Or, at least, I know who I want her to be," he said. "She hasn't yet said she'd do it."
He met her gaze, but not as openly as he had before. Signaling clear discomfort.
"You need me to talk to her." She finally got what this meeting was about. He wanted her to talk his female choice into having his baby.
"No," he said, sitting back, both arms resting on leather, his hands gripping the edges of the chair. His knuckles were white. She stared at them. At their whiteness, as though it was a signal to her, something vital.
"I don't need you to talk to her," he continued, paused.
"I need you to be her."
What do you want people to take away from reading this book?
That life – and love – are never ending. It comes in many forms and it continues on even after our bodies have given out on us. And is shared in all kinds of miraculous ways from generation to generation.
What are you currently working on? What other releases do you have planned?
I'm currently working on the second book in my new Sierra's Web, expert witness series. I'm super excited as this series is crossing lines – it will be published by both Harlequin Romantic Suspense, and Harlequin Special Edition. The first book, a novella, is being released as a free on-line read featured on Harlequin.com in September of 2020!

Thanks for blogging at HJ!
Giveaway:

Three eBook copies, one to each of three readers, of Having Her Soldiers Baby – the first book in The Parent Portal Series.
To enter Giveaway: Please complete the Rafflecopter form and Post a comment to this Q:

Are you taking any kind of vacation this summer? If so, where?
Excerpt from A Mother's Secrets:
Jamie wasn't all that surprised when Christine asked him to leave. The look of blank horror on her face had preceded her abrupt request.
He didn't blame her. As soon as he'd heard himself repeat what Emily had said to him over two years before, he'd known he'd made a huge mistake.
The personal remark, the reference to Christine's own child, had been totally out of line. Definitely not in his rehearsed rhetoric. But then nothing about the afternoon meeting had gone as he'd imagined it might.
At the door to her office, he turned, surprised at the tears he saw brimming in her eyes as she turned away from him. "I'm sorry," he said, knowing that there was no taking back what he'd said. "Emily and I had no business talking about you as if we knew you. And we really didn't, actually. Sit and talk about you, I mean. She'd just made that one statement and we moved on. I have no idea why it stuck with me. I certainly never meant to repeat it to you," he added. And when she didn't immediately remind him that he'd been uninvited from their meeting, he continued.
"I got carried off course, and absolutely didn't mean to imply that Emily was right in that particular assertion. Or to make you think that I think she was some kind of gifted seer who was always right. She wasn't. She was wrong a lot…" Like when she'd told him that buying their house was the absolute best thing for them to do. He was in the process of putting it on the market so that he could buy his way out of it and move on.
"I was only letting you know why I felt so strongly about asking you to be our surrogate. That statement from her is the only weigh-in on the matter I'm going to get from her."
Christine was sitting back in her chair, hands folded across a completely flat midsection. Ignoring him politely, freezing him out of there? Or listening?
"I'm certain about doing this, about having our family. I have no doubts or apprehensions at all. But finding a woman to carry Emily's child? How do I do that? How do I choose a woman to give birth to the child that my wife conceived and wanted more than anything on earth? It's not like I'm looking for someone to clean the house, here. Or bake my favorite cookies."
"You'd also be looking for someone to provide child care. Which you will presumably need to do after the baby is born as well. For now, you need a caretaker who's willing to do the job 24-7, seven days a week, internally."
His hand dropped from the doorknob.
She was engaging with him?
Should he still leave? Or was it appropriate for him to stay? Was there any chance she'd consider his request?
"Do you have a projected date for implantation in mind?" Her question had him leaning toward sticking around, but he didn't move away from the door.
"Soon," he said. "I have no date, no. I'd just like to get started on the process as soon as possible simply because I'm eager to have a family. I'm thirty-three," he ended, as though his age played some key role. It was Emily's biological clock that had mattered. Yeah, he'd like to be young enough to charge up hills with his offspring, but he expected to be able to do that for the next four decades, at the very least.
"I apologize for my abrupt response a few minutes ago, telling you to leave," she said. "I'm not used to people getting so intimately personal with me. At least not to my face," she said.
Was this really happening? She was coming around? "As I said, I was totally out of line."
Something in his stomach started to flop around again. Not a sensation he appreciated, nor one he'd tolerate once he had a moment or two to work on calming it. He'd definitely be adding some abdomen strengthening exercises to his daily regime.
Excerpt. © Reprinted by permission. All rights reserved.


Book Info:
t's time to face her secret past
She spends her days creating families
But is it time for her to make her own?
Since giving her son up for adoption, Christine Elliott has devoted herself to helping others have families of their own at her fertility clinic. But when Jamison Howe, a widowed former patient at the clinic, reenters her life, she finds herself wondering if she is truly happy with the choices she made and the life she has…or if she should take a chance and reach out for more.
Book Links: Amazon | B&N | iTunes | Kobo | Google |


Meet the Author:
The international author of 96 original novels, in twenty languages, Tara Taylor Quinn is a USA Today bestseller with over seven million copies sold. A five-time RITA finalist Tara appears frequently on bestseller lists, including #1 placement on Amazon lists, and multiple showings on the Publisher's Weekly Bestseller list. She is a National Reader's Choice Award winner and has appeared on national and local TV across the country, including CBS Sunday Morning.
Tara is a supporter of the National Domestic Violence Hotline. If you or someone you know might be a victim of domestic violence in the United States, please contact 1-800-799-7233.
Website | Facebook | Twitter | Instagram | GoodReads |