Today it is my pleasure to Welcome author
Juliette Hyland
to HJ!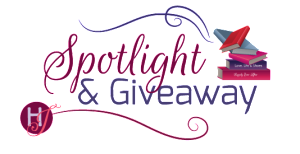 Hi Juliette Hyland and welcome to HJ! We're so excited to chat with you about your new release, A Nurse to Claim His Heart!
Please summarize the book for the readers here: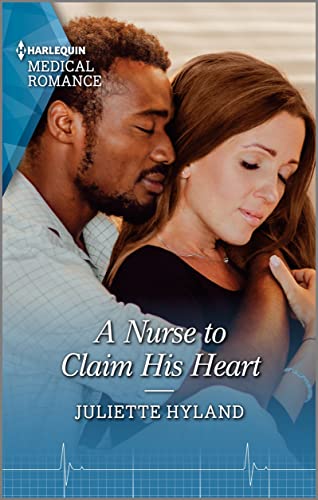 If a picture is worth a thousand words…what's the worth of a viral video?
Dr. Benedict Denbar and Nurse Penny Greene go viral after helping an infant on the DC subway…with a hitch, everyone thinks they're dating. Rather than announce the truth, Penny agrees to a fake romance with Benedict to help raise money for his passion project. But when the two get close sparks start flying…immediately!

Please share your favorite line(s) or quote from this book:
"I knew you couldn't fake a relationship to save your life. To be honest, I want credit for not gloating."
"This feels like gloating," Penny muttered just loud enough for her sister to hear.

I loved writing this line between Penny and her sister, Alice. They have such a good relationship but also tell each other the truth, too. Plus this is an exchange that my sister and I could totally have!
Please share a few Fun facts about this book…
My sister claims she wrote part of this book…which is a little true. When I told her the original idea for the story, she said that my heroine needed a "palate cleanser." So that phrase does make it into the story. Alice, Penny's sister and the heroine of book two, is loosely based on my sister. Who was thrilled that her happily ever after was written by Scarlet Wilson.
This is my first duet. I read the medical line before writing for it and I fangirled…hard…when I got to meet Scarlet via Zoom. She is every bit as lovely as her books would suggest.
I convinced Scarlet to set this book in Washington, DC when the cherry blossom trees were blooming because I miss them so much. Before the pandemic, I used to travel to the city regularly for work and always loved this time of year. Setting the story there let me visit again, even if only in my imagination.
I have a terrible habit of stealing my friends' names for side characters in my books. So for this one I did my best to avoid it. And I largely succeeded…except I put their children's names in instead. Facepalm!
Penny loves trivia and that is a trait I used purely for my own love of trivia. I got to double check a few facts I knew and insert them into the trivia games that happen in the story. It was a blast.
What first attracts your Hero to the Heroine and vice versa?
Benedict has always been drawn to Penny's spirit. Life in the NICU can be heavy, but Penny always seems to be able to bring warmth to her patients and their parents.
Penny feels heard when she talks to Benedict. He listens, and remembers, what is important to her. Even if it is just a silly trivia fact or a coffee order.
Did any scene have you blushing, crying or laughing while writing it? And Why?
"ALL RIGHT! ALL RIGHT!" the announcer called as he rang the bell. "It's the lightning round and for this round, we're going to make it interesting."
Penny raised an eyebrow to Benedict. They'd been coming to trivia most Tuesday nights for months now and the announcer had never said anything like this. He shrugged and smiled. She still got most of the answers right, but his trivia knowledge had expanded exponentially. It was the sweetest thing anyone had ever done for her.
"Since there is no hope of beating the Donut Call List team—" he pointed to their table "—we are going to split them up and make them compete against each other for this round. What do you say, folks?"
The room sent up a cheer, and Penny looked to Benedict. "Are you okay with this?"
"Sure. It'll be fun."
"Okay, but I'm going to beat you."
This is from the epilogue of my book. I know epilogues can be a bit of a hot topic, people either love them or hate them, but I so enjoyed writing this one. It felt right for Penny and Benedict to end their story at trivia night. I smiled the whole time I was writing it!
Readers should read this book….
if they love fake relationships that turn hot, a hero with a secret who just can't get over the heroine!
What are you currently working on? What other releases do you have in the works?
I am working on a rivals to lovers romance set in Orlando, Florida that will be out later this year and a secret project that I can't discuss openly yet but is so fun.
My next medical romances are:
The Vet's Unexpected Houseguest, out in June 2022
The Prince's One-Night Baby, out in November 2022


Thanks for blogging at HJ!
Giveaway:

A signed copy of A Nurse to Claim His Heart and a sample of Juliette's favorite coffee or tea.*US only, sorry.
To enter Giveaway: Please complete the Rafflecopter form and Post a comment to this Q:

What is your favorite viral video?
Excerpt from A Nurse to Claim His Heart:
"If your frown gets any deeper, Alice, your face might freeze like that." Penny wagged a finger like their mother before she reached for her earrings.
"I didn't believe that hogwash when Mom used to tell it to us, and I have a master's in nursing and am a neonatal nurse practitioner—just like you. Which means I know the muscles of my face are not going to freeze as I glare at you. What are you doing?" Alice picked up Sooty and gave him a quick pat before putting him on the bed.
"Going to a trivia night," Penny turned and smiled at her sister. Mostly to annoy her, but she was actually excited. She and Benedict were going on a date. Sort of… Did it count if you knew it was only pretend?
He'd invited her to the trivia night at his local pub. The fact that he'd remembered her love of trivia had excited her…perhaps a tad too much.
Penny loved finding obscure pieces of knowledge. She'd dreamed of being a contestant on the game show Ask This and cried when it was canceled shortly after she was finally old enough to compete. The fact that Benedict was taking her to a new trivia hub was exciting.
That was the main reason she was practically bouncing.
Not because Benedict would be here in less than twenty minutes. This was just a date so she didn't feel bad at telling Susan Jenkins, the hospital's public relations director, that she could use their dating life as hospital publicity fodder.
It wasn't because of the hot man she was expecting at her door. They'd been such good friends so long ago. She hated that she hadn't sought that connection out when she returned. But that friendship represented the old Penny, and she wasn't really that woman anymore.
Was she?
She swallowed as she looked at herself in the mirror. Was that why she'd held herself back from resuming her friendship with Benedict…or was it because the butterflies had returned to her stomach the moment she'd seen him again? Maybe she should change…
Nope. Tonight she was going to have fun, and look adorable while doing it.
Excerpt. © Reprinted by permission. All rights reserved.


Book Info:
picture is worth a thousand words…What about a viral video?
When Dr. Benedict saves an infant on the Washington Metro, the treatment he performs with nurse Penny becomes the talk of the town—and social media! Not least because the world thinks they're a couple… While a real relationship is a no-go zone for divorced Benedict, prolonging their "faux-mance" is the perfect way to raise vital hospital funds. But the longer their ruse goes on, the more real it feels!
Book Links: Amazon | B&N | iTunes | kobo | Google |


Meet the Author:
Juliette Hyland believes in strong coffee, hot drinks and happily ever afters! She lives in Ohio, USA, with her prince charming, who has patiently listened to many rants regarding characters failing to follow the outline. When not working on fun and flirty happily ever afters, Juliette can be found spending time with her beautiful daughters, giant dogs or sewing uneven stitches with her sewing machine.
Website | Facebook | Twitter | Instagram | GoodReads |