Today it is my pleasure to Welcome author
Lisa Renee Jones
to HJ!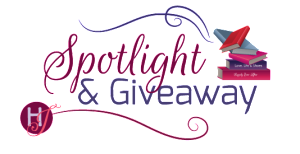 Hi Lisa Renee and welcome to HJ! We're so excited to chat with you about your new release, A Perfect Lie!

Hello lovely readers! I'm so glad to be here celebrating the release of A Perfect Lie!

To start off, can you please tell us a little bit about this book?: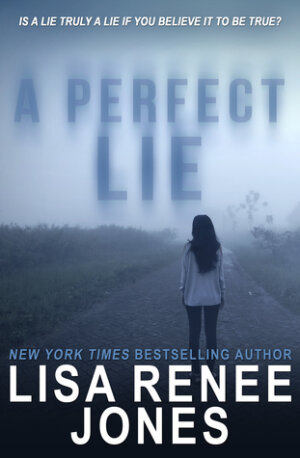 A Perfect Lie is my very first psychological thriller and though I've been publishing books for almost more than a decade, this book has created a very special place in my heart. A Perfect Lie is a twisted story narrated by the twenty-eight year old Hailey Anne Monroe, this is a story of destiny. The one we all have before us. The one we can't change. The one she stopped trying to change even if it means murder.

Please share your favorite lines or quote(s) from this book:
I'll share a few quotes that I love 🙂
"What if everything you think you know is a perfect lie that leads to murder?"
"Painting was my separation, my sanity in the insanity. Until the crash."
"That night is drowning in lies, and for once, the lies are not mine. "
"It's me or him and he made it that way, not me."
"I didn't know it had happened until it was too late. Until it was a bloody emotional mess."
"I trust no one, but he's the man with the key to huge chunks of my life. I want everything I can get from him."
"My life is always being watched over and prodded by those I don't invite inside. Which is exactly why no one really knows me but me. It's safer that way. "
"He's baited me, reeled me in and I invited him here to do it. I'm a fool and this is where it all ends. "
What inspired this book?
I love writing romance, and I always will, but I was struck one morning to write something different. I wanted to write a story that took my suspense to a new level. This was one of those stories that gripped me and demanded to be written.
How did you 'get to know' your main characters? Did they ever surprise you?
As readers will learn in A Perfect Lie, you can't really get to know Hailey. She's the crux of this story and the biggest question mark throughout, so I can safely say, yes, she surprised me at every turn.
What was your favorite scene to write?
The main character, Hailey, is an artist, and as she finds her love of her craft again in this book, there's a certain scene where she's painting a thought, or perhaps a memory, that keeps haunting her. That scene was both incredibly difficult and amazingly fun to write. It's a highly emotional scene, in which Hailey openly spars with her thoughts and emotions truly for the first time.
What was the most difficult scene to write?
I would have to say the scene above was just as difficult as it was my favorite to write. It's one of those scenes where the readers will get a true taste of what is to come.
Would you say this book showcases your writing style or is it a departure for you?
Both. I've always written suspense. It's one of my favorite aspects to include in my books. However, the lack of romance as the main focus (because there is romance present in the book) was a hard thing for me to overcome while writing this book, but in the end, I'm so thrilled with how it turned out.
What do you want people to take away from reading this book?
A sense of enjoyment and time well spent. This book is a first for me, so I hope readers will want more of the same in the future.
What are you currently working on? What other releases do you have planned?
I'm currently writing the first book in my Naked Trilogy: One Man which will be out next month, and I'm also writing Tangled Up in Christmas, which will be my second mass market cowboy book set to release in October! After those two, next up is the third book in my Lilah Love series!
Thanks for blogging at HJ!
Giveaway:

Ebook set of my Filthy Trilogy and a mystery prize
To enter Giveaway: Please complete the Rafflecopter form and Post a comment to this Q:

The main character, Hailey, uses art as her escape – even though it winds up getting her in more trouble. What is your escape?
Excerpt from A Perfect Lie:
In a few blocks, I'm at the apartment. I knock and a thin brunette girl in jeans and T-shirt opens the door. "Is Megan here?"
"She left. Gone. Forever."
Gone.
Forever.
I really hate those words spoken together. "Where did she go?"
"She said it was time for an adventure. And poof. She took one."
"Do you know how to reach her?"
"If I did I wouldn't tell you."
I reach into my purse and pull out a hundred-dollar bill. "Now do you know?"
She takes the money. "No." She shuts the door.
I huff out a breath and give up, heading back toward the main sidewalk. This was a place she shared with friends and I hope she's gone home to a good family, wherever that might be. I'm almost back to the hotel when my cellphone rings. I stop walking, yanking it from my purse, in hopes that it's Megan. One glance at the caller ID tells me it's Rudolf, and the timing, right after my Logan meeting, says this is trouble. I answer the line to hear, "The enemies of your friends are not your friends."
That twist on my father's words can mean only one thing. I'm right. This is about Logan. "And that says what about you?"
"Logan Casey has connections to your father's enemies which makes him an enemy."
He's just validated Logan as the right person to ask for help. "I know nothing about that man," I say, and when I would snap back with more, I remind myself that I'm supposed to be supportive of my father. "He upset an employee at the coffee shop. I headed to her apartment to try to get her back to work."
"You were in that building a long time."
So much for that space Jake claimed to give me from my father's pack of wolves. "I had to wait on him," I say, without missing a beat, "and my days are not exactly filled with activities right now. If you're calling me on this, how bad of a problem is he?"
"He's only a problem if you make him a problem."
"I'm not making anyone a problem," I say. "I'm careful. He has no idea who I really am. He thinks I'm an artsy chick, just like you wanted."
"You're being very agreeable," he says, obviously suspicious, but he says it anyway. "This makes me suspicious."
"Because I like my artsy job at the coffee shop. I don't want to leave right now and we both know my father doesn't want me back either. We're set up here. I don't want to do this all over again."
"That's right," he says dryly. "You do like art."
"Which we both know is why my father chose to make my cover in the art industry," I say. "I'm being taunted with what I want, what he doesn't intend to let me have."
I imagine him giving me a three-second deadpan stare, and then he just says, "Stay away from Logan."
"He comes into the coffee shop. If I act like a total jerk that will get more attention than any of us need."
"We're watching."
"I'm quite aware of that, Rudolf."
"Don't forget." He disconnects.
Certain eyes are on me right now, I stick my phone back in my purse, despite a deep need to warn Logan of trouble. I start walking, knowing Rudolf will monitor anything I do right now. I don't even want to go to my email and open Logan's message to get his phone number. A warning is going to have to wait until tonight.
I turn onto the sidewalk and this time when I start walking, I try to sense being followed but I don't. I don't and it's frustrating because I am. My pace is steady and my walk to my rental, short. Once I arrive, there's a box wrapped in brown paper sitting at the door, which I assume is Jake's promise of a delivery. I kneel in front of it to find my fake name and address with no return label.
I open the door, and enter the house, taking the small box with me. I lock up and head to the island, depositing my briefcase and purse on a stool before sitting the box on the counter. Opening it is like breaking into Fort Knox, but finally, I pull out a shiny box that I know is a gun safe. The lock code is taped to the top and I enter it to open the lid and stare down at my favored weapon: A Sig Sauer P238 Lady Barbara. You don't just guess and produce my favored gun. It takes intimate knowledge of my personal shooting habits and I'm not sure how I feel about that.
There's a card taped to the inner lid with my name on it. I yank it free and remove a plain white card that reads: This is me trusting you in a big way considering you pulled my own gun on me. Don't shoot me, but I'm certain you'll know who to shoot when the time is right.
That's when I realize the security system wasn't armed when I entered.
Excerpt. © Reprinted by permission. All rights reserved.


Book Info:
Secrets. Lies. A man. There's always a man. And there's always a truth to be told.
I'm Hailey Anne Monroe. I'm twenty-eight years old. An artist, who found her muse on the canvas because I wasn't allowed to have friends or even keep a journal. And yes, if you haven't guessed by now, I'm that Hailey Anne Monroe, daughter to Thomas Frank Monroe, the man who was a half-percentage point from becoming President of the United States. If you were able to ask him, he'd probably tell you that I was the half point. But you can't ask him, and he can't tell you. He's dead. They're all dead and now I can speak.
Book Links: Amazon | B&N | iTunes | Kobo | Google |


Meet the Author: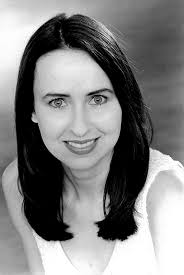 New York Times and USA Today bestselling author Lisa Renee Jones is the author of the highly acclaimed INSIDE OUT series. Suzanne Todd (producer of Alice in Wonderland) on the INSIDE OUT series: Lisa has created a beautiful, complicated, and sensual world that is filled with intrigue and suspense. Sara's character is strong, flawed, complex, and sexy – a modern girl we all can identify with. Inside Out has been optioned to STARZ, Paramount, and now Marvista Entertainment. Marvista has also optioned the spin-off series, Careless Whispers.
In addition to the success of Lisa's INSIDE OUT series, she has published many successful titles. The TALL, DARK AND DEADLY series and THE SECRET LIFE OF AMY BENSEN series, both spent several months on a combination of the New York Times and USA Today bestselling lists.
Prior to publishing Lisa owned multi-state staffing agency that was recognized many times by The Austin Business Journal and also praised by the Dallas Women's Magazine. In 1998 Lisa was listed as the #7 growing women owned business in Entrepreneur Magazine.
Website | Facebook | Twitter | Instagram | GoodReads |