Today it is my pleasure to Welcome author
Christina Lauren
to HJ!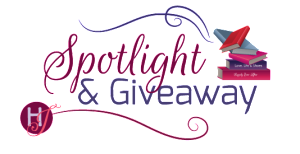 Hi Christina & Lauren and welcome to HJ! We're so excited to chat with you about your new release, The Unhoneymooners!
Please share your favorite scenes from The Unhoneymooners: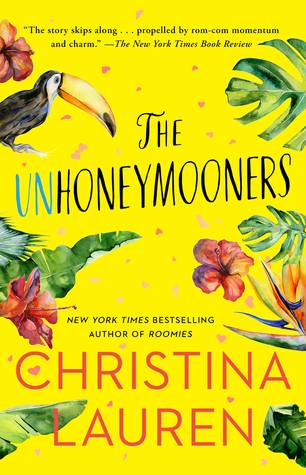 For two sworn enemies, anything can happen during the Hawaiian trip of a lifetime—maybe even love—
1) Maid of Honor speech –
Olive and Ethan hate each other. The fact that they're the Maid of Honor/Best Man at their respective siblings' weddings only makes matters worse. Olive's twin sister Ami wants Olive to read Ethan's best man speech and make sure he's not going to say anything embarrassing. Ethan . . . is resisting :
He lifts his chin, eyes taking in my terrible dress. "That was free, I'm assuming."
And I'm assuming driving my knee right into his crotch would feel fantastic. "Beautiful color, don't you think?"
"You look like a Skittle."
"Aw, Ethan. Stop with the seduction."
A tiny grin twitches the side of his mouth. "So few people can pull off that color, Olivia." From his tone, I can tell I am not included in this few.
"It's Olive." It amuses my extended family to no end that my parents named me Olive, not the eternally more lyrical Olivia. I can remember, all my uncles on Mom's side call me Aceituna just to rankle her. But I doubt Ethan knows that; he's just being a dick.
He rocks back on his heels. "Right, right."
I am tired of the game. "Okay, this is fun, but I need to see your speech."
"My toast?"
"Are you correcting my wording?" I wave a hand forward. "Let me see."
He leans a casual shoulder against the doorframe. "No."
"This is really for your safety. Ami will murder you with her bare hands if you say something dickish. You know this."
Ethan tilts his head, sizing me up. He's six foot four, and Ami and I are . . . not. His point is made, very clearly, with no words: I'd like to see her try. Dane appears over his shoulder, his face falling as soon as he sees me. Apparently I'm not the beer wench they were both hoping for. "Oh." He recovers quickly. "Hey, Ollie. Everything okay?"
I smile brightly. "Fine. Ethan was just getting ready to show me his speech."
"His toast?" Who knew this family was such a stickler for labels? "Yeah."
Dane nods to Ethan and motions back inside the room. "It's your turn." He looks at me, explaining, "We're playing Kings. My big brother is about to get owned."
"A drinking game before the wedding," I say, and let out a little chuckle. "Sounds like a prudent choice." "Be there in a minute." Ethan smiles at his brother's retreating form before turning back to me, and we both drop the grins, putting our game faces back on. "Did you at least write something?" I ask. "You're not going to try to wing it, are you? That never goes well. No one is ever as funny off the cuff as they think they are, especially you."
"Especially me?" Although Ethan is the portrait of charisma around nearly every other human, with me he's a robot. Right now his face is so controlled, so comfortably blank, that I can't tell whether I've genuinely offended him or he's baiting me into saying something worse. "I'm not even sure if you could be funny . . ." I falter, but we both know I'm committed to this horrific rim shot: ". . . on the cuff."
A dark eyebrow twitches. He has successfully baited me.
2) The boat –
The trouble with pretending to be honeymooners is that you actually have to, you know, touch and be affectionate and pretend to be married. Bonus awkward points if you have to be in swimsuits while you do it:
Sophie and Billy look so natural at this. We, however, do not. It was one thing in the restaurant last night with Mr. Hamilton, where we had our own chairs and some degree of personal space. But here, my sunscreen-slicked legs slide all over Ethan's, and he has to adjust me again. I'm sucking in my stomach and my thighs are shaking from the restraint it's taking to not lean my full weight into him. As if sensing this, he pulls me back into his chest, trying to get me to relax.
"Is this comfortable?" he mumbles.
"No." I am acutely conscious of every doughnut I've ever eaten in my entire life.
"Turn sideways."
"What?"
"Like . . ." He guides both of my legs to the right, helping me curl into his chest. "Better?"
"I mean . . ." Yes. It is better. "Whatever."
He stretches his arms across the deck railing and, gamely, I wrap an arm around his neck, trying to look like someone who enjoys frequent sex with him. When I glance up, he's just looking up from my chest again.
"Very subtle." He looks away, blushes, and an electric zap travels down my neck.
"They are pretty great, you know," he finally admits.
"I know."
"They do look better in this than in the Skittle dress."
"Your opinion is so important to me." I shift, wondering why I'm so flushed. "And I can feel your penis again." "Of course you can," he says, with a tiny wink. "It'd be hard not to."
"Is that a size joke, or a boner joke?"
"Uh, definitely a size joke, Orville." I take a final watery sip of my drink and then exhale directly into his face so that he winces from the fumes of cheap vodka. Squinting, he says, "You're a real seductress."
"I hear that a lot."
He coughs, and I swear I see Ethan Thomas battling a genuine smile. And I get it. As much as I hate him . . . I think I'm starting to like us. "Have you ever snorkeled?" I ask.
"Yes."
"Do you like it?"
"Yes."
"Are you usually better at conversations than you are with me?"
"Yes."
3) The hot tub –
Aw more honeymoon shenanigans. Funny how when you claim to be married to someone, people just assume you'd have no problem sharing a romantic naked soak with them.
"Enjoy." She bows, and then quietly closes the door behind her.
The hot tub gurgles between us. His smile slips away and he looks up at me, grim.
"I'm not wearing anything under here," Gesturing to the ties of his robe, he adds, "I assume you're equally—"
"Yep."
He considers the steaming water, and his longing is nearly palpable. "Look," he says, at length. "Do what you've got to do, but I can hardly walk. I'm getting in."
The words are barely out before he tugs at the tie and I get a flash of bare chest. Turning abruptly, I'm suddenly very interested in the table of snacks and bottled waters against the wall. There's some shuffling and the sound of fabric falling to the ground before he moans, deep and low, "Holy shiiiiiiit." The sound is like a tuning fork, and a shiver rockets through my body. "Olivier, you have to get in."
I pick up a little cup of dried fruit, take a nibble. "I'm good."
"We're both adults here, and you can't even see anything. Look." I turn and reluctantly glance over my shoulder. He's right, the bubbling water reaches just below his shoulders, but it's still a problem. Who knew I had such a thing for collarbones? His mouth tugs up into a smile and he leans back, stretching his arms across the sides and sighing dramatically. "God, this feels amazing."
Every one of my bruises and sore muscles whimpers in reply. The steam is like a set of fingers luring me in. Bubbles, jets, and the subtle scent of lavender everywhere.
Naked collarbones.
"Fine," I say, "but close your eyes." He does, but I bet he can still peek. "And cover them, too." He cups his palm across his eyes, grinning. "With both hands."
Once he's sufficiently blinded, I wrestle out of my robe. "When I signed up for this honeymoon, I had no idea it would involve so much nudity."
Excerpt. © Reprinted by permission. All rights reserved.

Thanks for blogging at HJ!
Giveaway:

Paperback copy of The Unhoneymooners by Christina Lauren
To enter Giveaway: Please complete the Rafflecopter form and Post a comment to this Q:

What did you think of the excerpts spotlighted here? Leave a comment with your thoughts on the book…
Book Info:
Olive Torres is used to being the unlucky twin: from inexplicable mishaps to a recent layoff, her life seems to be almost comically jinxed. By contrast, her sister Ami is an eternal champion . . . she even managed to finance her entire wedding by winning a slew of contests. Unfortunately for Olive, the only thing worse than constant bad luck is having to spend the wedding day with the best man (and her nemesis), Ethan Thomas.
Olive braces herself for wedding hell, determined to put on a brave face, but when the entire wedding party gets food poisoning, the only people who aren't affected are Olive and Ethan. Suddenly there's a free honeymoon up for grabs, and Olive will be damned if Ethan gets to enjoy paradise solo.
Agreeing to a temporary truce, the pair head for Maui. After all, ten days of bliss is worth having to assume the role of loving newlyweds, right? But the weird thing is . . . Olive doesn't mind playing pretend. In fact, the more she pretends to be the luckiest woman alive, the more it feels like she might be.
Book Links: http://christinalaurenbooks.com/books/the-unhoneymooners/


Meet the Author: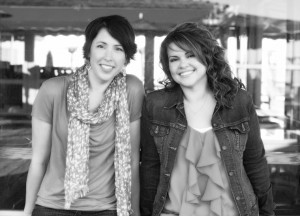 Christina Lauren is the combined pen name of longtime writing partners/besties Christina Hobbs and Lauren Billings, the New York Times, USA TODAY, and #1 international bestselling authors of the Beautiful and the Wild Seasons series, The Unhoneymooners, My Favorite Half-Night Stand, Love and Other Words, Josh and Hazel's Guide to Not Dating, Dating You / Hating You, Roomies, The House, and Autoboyography. You can find them online at ChristinaLaurenBooks.com, @ChristinaLauren on Instagram, or @ChristinaLauren on Twitter.