Today it is my pleasure to Welcome author
Mara Wells
to HJ!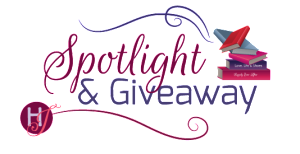 Hi Mara and welcome to HJ! We're so excited to chat with you about your new release, A Tail for Two!
Please summarize the book for the readers here: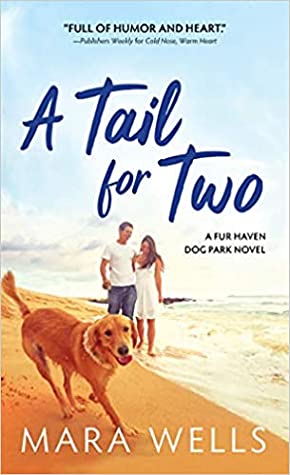 Lance and Carrie married young and split early when their relationship took a backseat to their careers. A chance encounter at Fur Haven Dog Park, facilitated by their Jack Russell Terrier, reveals that Carrie had a child after their divorce. His child. Lance makes it his mission to get to know his son, and in the process falls for Carrie all over again. But can Lance and Carrie heal the wounds that drove them apart in the first place?

Tell us about the book with this fun little challenge using the title of the book :
A is for Always choosing love
T is for Tails wagging with joy
A is for Anger overcome
I is for "I love you" spoken too soon
L is for hunky hero, Lance
F is for Frisky terrier
O is for sweet son Oliver
R is for Reconciliation overdue
T is for Terrible Timing
W is for Wedding(s!) in the Works
O is for Optimistic friends

Please share your favorite quote from the book:
"Don't be an asshole."
Toward the end of A Tail for Two, Carrie needs to make things right with Lance, and she goes to his brother for advice. I wasn't sure what Knox would say when I put them in the scene together, but after carefully considering the situation, his advice was "Don't be an asshole." I was surprised and delighted, especially when I realized that in book 3, Paws for Love, Knox would have romantic troubles of his own, and Carrie would get the chance to throw those words back at him. Also, it's really just generally good life advice.
Please share a few Fun facts about this book…
Watching seasons upon seasons of TV shows like Great Interior Design Challenge, Fixer Upper, Queer Eye, Trading Spaces, and Homemade may have led to some questionable decorating choices on my part—like the time I painted green circles on our old refrigerator or attempted to paint an underwater mural on the back of my bedroom door–– but the hours were well spent when it came to developing Carrie's character. You probably don't want me to makeover your kitchen, but you could absolutely trust Carrie to do a fantastic job.
After Hurricane Irma, we had to replace our roof. The noise, the noise, the noise! Days and days of it. I remember watching a wine glass bounce to the rhythm of the banging until it bounced right off its rack and shattered on the floor. I remember wishing how we'd taken a vacation instead of trying to live in the house through it. So when it came time to write the Dorothy's renovation scenes, I sent all the residents on a cruise—total wish fulfillment on my part! Little did I know the trouble Grams and Grandpa William would get up to while they were away . . .
The restaurant where Lance and Carrie love to drink mimosas, Balans, is a real restaurant on Lincoln Road in South Beach. Although no longer on the menu, their sweet potato souffle is still one of my favorite brunch foods of all time. Don't worry, though––you can still order as many mimosas as you like!
If your book was optioned for a movie, what scene would you use for the audition of the main characters and why?
Carrie called the elevator, nerves stretched so tight she thought she could hear them twang as she walked. That had been close, too close, and now here she was owing Lance for saving the day, for charming Kristin into extra time, for getting her business back on track. She felt unsettled by the whole thing, from her panicked call to him to his casual acceptance of the job. The Lance she knew wouldn't have been so calm, would've argued about Kristin's timeline and threatened her with all the things that could go wrong if the job was rushed. When had he learned to schmooze a client like that? When had he traded his anger for charm? For all that she'd lived with the man for five years, she found herself staring at him like she'd never seen him before.
"Come by the Dorothy tomorrow." Lance followed her into the elevator, unaware she was silently freaking out. "You could bring Oliver."
That snapped her right back into the moment. "To an active construction site?"
"Right, bad idea. I heard it as soon as it left my mouth." He smiled ruefully, a familiar expression that made him her Lance again.
"You take lunch breaks?"
He leaned broad shoulders against the back wall. "Yeah, most days."
"You can have lunch with us." She busied herself looking for something in her purse. Keys? Sure, it didn't matter. She just couldn't look at him. "If you want."
Lance waited until she looked up, and his eyes locked with hers. "Oh, I want."
Carrie stilled. Caught. Because she wanted, too. She watched him watch her, sure that want on his face was reflected on hers. He'd always read her so easily. It was one of the things she loved about being with him, how completely she felt seen. Understood. Only now she wished he wasn't quite so perceptive.
He took a step toward her. She took a step back and another until she was pressed against the elevator doors. He followed, stopping when he was close enough that the heat of his body radiated through the thin T-shirt, warming her. Melting her resistance, one particle at a time. She grasped the strap of her bag tightly with both hands. She would not reach for him.
"You want me, too." It wasn't a question, but her head bobbed in agreement. His eyes flared at the movement, pupils darkening, widening. He leaned toward her. She wobbled on her heels, knees suddenly too weak to support her. Lance shot out a hand and steadied her, using his grip to pull her closer.
He lowered his head. He was going to kiss her. She knew it, knew she should do something to stop it. Nothing good could come of kissing Lance. But he'd come and helped when she called, hadn't stayed angry at her about Oliver. And he smelled so good, a citrusy soap and that something in the air that was simply Lance. Her Lance.
"Yes," she said even though he hadn't asked a question, and his lips crashed down on hers.
It was fierce, their first kiss since Oliver was conceived, like the years apart had left them both starving. She was starving. She let go of her bag's strap and fisted handfuls of T-shirt, hauling him closer until her breasts pressed into his chest. She moaned at the pressure. He changed the angle of their kiss, going deeper, harder. She couldn't breathe and didn't care. He was all the air she needed. God, she'd missed him. Missed this, the very us of them together.
The door dinged and opened, bringing fresh air against her back. She gasped and pulled away, stepping backward and over the threshold, wiping her palms down the front of her chocolate skirt. What a mistake. What a colossal mistake. She should say that out loud, tell him to forget it happened. She opened her mouth, but one look from his smoldering eyes silenced her. Instead, she turned and fled. She was pretty sure he'd get the message. Lance Donovan was not something she could have, and her raging hormones would simply have to calm down and get over it.
He followed her to her Blazer and leaned in the window once she'd pulled on her seat belt. "See you tomorrow?"
Oh God, tomorrow. She swallowed. "Yeah."
He tapped the top of her car. "Sleep well."
"I always do," she lied. Then she lied to herself all the way home about how letting Lance back into her life was only for Oliver's sake. And Beckham, of course. Yeah, it was all for them. She would put the kiss out of her mind. Old habits and all that. She was sure it meant as little to Lance as it had to her. If she never mentioned the kiss again, she doubted he'd even bring it up. It was better this way, really. She repeated that in her head until it started to sound true.
Excerpt. © Reprinted by permission. All rights reserved.

What do you want people to take away from reading this book?
It's easy to have high hopes in a new relationship. I wanted to write about a relationship that wasn't new, that didn't work out at first and took heavy damage in the break up, and that the couple thinks is irreparable. Then, I wanted them to repair it, to do the hard work of figuring things out and forgiving themselves and each other in order to build a future together. I hope readers will take away the idea that love isn't always easy, but it is always worth it.


Thanks for blogging at HJ!
Giveaway:

A paperback copy of A TAIL FOR TWO by Mara Wells
To enter Giveaway: Please complete the Rafflecopter form and Post a comment to this Q:

Have you ever or would you ever reunite with an ex? Why or why not?
Book Info:
All paws on deck!
Carrie Burns has a successful business, a young son, Oliver, and an energetic Jack Russell terrier. She doesn't have time in her busy schedule for her ex-husband and his talk of working together again. But when she runs into Lance in the dog park, their lives are turned upside down.
Lance Donovan wants to promote his fledgling construction company by helping his brother Caleb with a big condo conversion. Lance even knows the perfect interior designer to make this project a success—his ex-wife, Carrie. But after a fateful meeting at the dog park, Lance finds himself not only petsitting both his brother's dog and the beloved Jack Russell terrier he had to leave behind in the divorce, but babysitting a young son he never knew he had while his ex-wife tries to get back into dating. How did life get this crazy?
Book Links: Amazon | B&N | iTunes | Kobo |


Meet the Author:
Mara Wells loves stories, but especially stories with kissing. She works in academe, and lives with her family and two rescue dogs—a poodle-mix named Houdini Beauregarde and Sheba Reba Rita Peanut, a chihuahua-mix in Hollywood, Florida.
Author Website: https://www.marawellsauthor.com/