The Billionaire's Cinderella Contract is an October 2020 Harlequin Presents release. It's a brilliantly written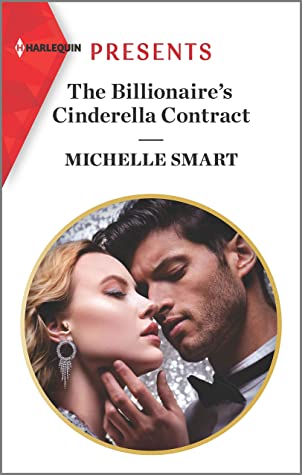 story that has a wonderfully unique fake-girlfriend plot. Full of mystery and intrigue, passionate beliefs, family drama and sparks flying everywhere.
Mia's a struggling but happy theatre actress who is just trying to get by. she's keen for that once-in-a-lifetime role but family issues are holding her back. She's delightfully sassy and wears her heart on her sleeve. She didn't realize that signing on the dotted line for the unique role offered by the solemn and unsmiling billionaire Damian Delgado may just be it!
Damian Delgado, financial magnate; has a plan! To pull it off he needs someone who can look the part, act the part, has a degree of hustle and who he can walk away from after the weekend once he saves his company. Mia is perfect for the role, she's pretty, she's smart, has a questionable background and a complete stranger. Unfortunately, attraction to Mia, who is the center-point of his plan, was immediate and within a day of knowing her Damian counts hiring her as one of the top mistakes he's made in his lifetime.
Michelle Smart's humor shines through Mia's sassiness and Damian, intense, driven and the complete opposite of Mia is the perfect dark to Mia's light. On the edge of collapse and passionate about retaining his family legacy from the clutches of his glamourous playboy polo playing deceitful brother, Damian didn't count on the distraction of Mia nor for her outlook on life to question everything he's believed in and been driven by.
Mystery and intrigue surrounds Damian's plan to save his father's empire as well as Mia's background. The unique fake-girlfriend plot had me hooked right up to the weekend's climax. I really liked both characters, they were worlds apart but clearly needed each other to overcome family drama and to become better people. Sparks fly amongst the drama, emotion, passion and the mystery. Mixed with clever dialogue and beautifully descriptive locations I recommend The Billionaire's Cinderella Contract for anyone who loves drama, intrigue, passion and beautiful locations that only Harlequin Presents can offer and I can't wait for book two about Damian's brother.
Book Info:

Publication: 01 October 2020 | Harlequin Presents | The Delgado Inheritance Book #1
"I don't want someone else, Miss Caldwell.
I want you."
Financial tycoon Damián Delgado is facing an unscrupulous takeover by his brother. He needs a fake girlfriend for one weekend to distract his family from his plan to save his business! Struggling actress Mia Caldwell fits the bill perfectly.
Damián's beautiful yet deeply cynical world is like nothing Mia has experienced. It's growing harder to believe his passion is all pretend…because their connection feels intoxicatingly real! Could Damián be acting, too, when he insists he can't offer her a future beyond their temporary agreement?