Today it is my pleasure to Welcome author
Andrea Bolter
to HJ!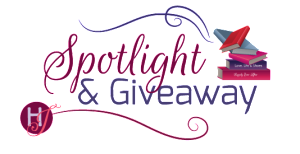 Hi Andrea and welcome to HJ! We're so excited to chat with you about your new release, Adventure with a Secret Prince!

Hi Readers! Thanks for being here.

Please summarize the book for the readers here: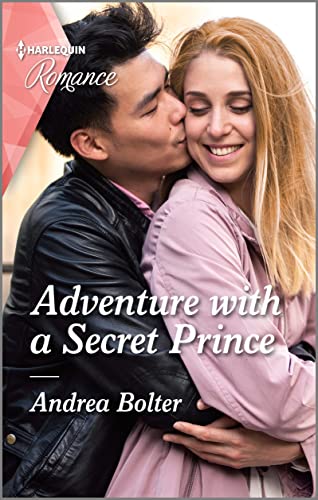 Prince Ras is set to marry a princess he doesn't love. But first he's going to experience his dream of traveling without all the princely pomp and protection that usually surrounds him. Gracie is out for a reset after heaving her heart broken. Together, the journey they take is to each other.

Please share your favorite line(s) or quote from this book:
"Take the controls," Ras said after a while.
"What?"
"You do it. You fly the plane."
Shock widened her eyes. "Ras, I don't know how to operate a plane."
"I'll talk you through it. Take hold of the yoke." He pointed to the U-shaped handle that was twin to the one he was using to maneuver their flight.
"I can't. You don't want to die, do you?"
His laughter bounced around the cockpit.
Please share a few Fun facts about this book…
I've visited all of the places Ras and Gracie go to but I had so much fun looking up the details at each place. I'd wanted to write about the US east coast because there's so much to see there. I only got from Miami to New York with this book, so I guess I'll have to do another that takes place in New England!
What first attracts your Hero to the Heroine and vice versa?
Ras and Gracie are able to have straightforward conversation with each other. They have a connection right away. Ras finds Gracie down to earth. And he makes Gracie feel respected and encouraged. As the book goes on, though, their differences get in their way.
Did any scene have you blushing, crying or laughing while writing it? And Why?
They make love on the ship, let's say in several locations on it:
When she lifted her arms up and around his shoulders, yearning coursed through him. His hands slid down her sides and to her waist, where he pulled her tightly against him, wanting to shore up any gaps between their two bodies. With her back against the ship's railing, he moved into her, a crush of their bodies with every kiss, using the groove he created with her in the nightclubs of Miami. But now they provided the melody themselves in a dance only for them. And the ocean. And the moonlight. And the heavens.
Readers should read this book….
Gracie and Ras experience deep emotions in the course of the story along with silliness and the thrill of travel.

What are you currently working on? What other releases do you have in the works?
I'm working on a best man and maid of honor romance. I'm enjoying planning the wedding!

Thanks for blogging at HJ!
Giveaway:

Signed copy of Adventure with a Secret Prince (paperback or e-copy if in the US, e-copy only if outside US)
To enter Giveaway: Please complete the Rafflecopter form and Post a comment to this Q:

Gracie flies a plane even though she doesn't think she can do it. Do you have something that would be considered daredevil that you've done or always wanted to?
Excerpt from Adventure with a Secret Prince:
When the yacht's captain reached for Gracie's hand to help them step aboard Destiny, she couldn't believe her eyes. While she'd studied private yachts online and had even gone to look at them at local harbors, nothing had prepared her for the grandeur and size of the vessel Ras had reserved.
"My gosh, this is spectacular," she exclaimed, taking in its sparkling clean hull and polished brass railings.
"Welcome to your home away from home. I hope you'll be comfortable."
"Good evening. I am Captain Emilio. May I introduce you to the crew?" The captain was a trim man with short gray hair and a short beard, who wore a traditional uniform. "This is David and this is Neo," he said, pointing to the two members, both in crisp khaki shorts and white polo shirts.
"Hello."
"It's our pleasure to serve you in every possible way so do let us know how we can best accomplish that."
"Thank you."
"If you'd like, I can show you around the ship and then perhaps you'd like to settle in for the night. We'll set off in the morning. Can we bring you a late supper or some snacks?"
Ras looked at her to decide. Even though they'd had those delightful Cubano sandwiches, after all of their dancing, she wouldn't mind a little bite before bed. "Gracie?"
"Some snacks and a cup of herbal tea would be nice, thank you."
"If you'll follow me, then," the captain said, "let me show you the cabins."
They went up the stairs to the top deck. When they stepped inside, it was beyond Gracie's imagination. The entire deck, from bow to stern was devoted to one master bedroom suite. The perimeter was lined with three hundred and sixty degrees of shaded glass panels so that guests could see out in any direction but no one could see in. The whole deck was one room! Gracie didn't even know such a thing existed.
Within the area, a salon had contemporary sofas and chaise lounges, all done in earthy colors. Side tables were placed here and there with a huge display of pink flowers on the coffee table. Nearby was a bar area, its own private pub with shelves of liquor, beers, wine and soft drinks of every conceivable variety. A half dozen bar tools were arranged on a stand at the ready.
Sliding glass doors opened out to a wooden balcony. At that late hour, both the water and the moon glistened. They stepped out while the captain adjusted the night lighting so they could see. A row of lounge chairs with stuffed cushions surrounded a lap pool. There was a section for entertaining as well, a big wraparound sofa with white and red cushions that created a separate space. Yet a different part of the balcony had a dining table set with chairs for eight. In another nook was a king-sized bed strewn with dozens of decorative pillows, a canopy and curtains for privacy. An outdoor bed. For lazy naps breathing in the sea air. And… Her mind thought all sorts of things that it shouldn't.
Captain Emilio briefly showed them some of the convenience systems. Various areas of the outdoor deck had remote controlled awnings to allow as little or as much direct sun as they wanted. "Of course, please ring for a crew member to assist you with anything."
It was probably past midnight after their long day of sightseeing, Miami's neighborhoods and the Everglades tour, finishing up with the dancing. A shiver ran through her as she replayed key moments of their time on the dance floor. Ras had such a sexy way of moving his body. He was swept into the music and the mood and brought her right along with him. Slim hips that easily swiveled and his strong posture gave his dance moves such a confident air. He was all man without wearing his masculinity in a controlling way. Ras's power was absolute but quiet. It didn't need to shout.
He was as luminous as the moon itself and seemed pleased with this paradise of a yacht he'd chartered. His hair blew in the night, his eyes sparkled and his fine cheek and jaw bones deflected light and shadow. Clearly he'd been upset about something earlier. He'd glossed over it, saying something about a business problem. He was incomprehensible indeed, as she still didn't know what his daily life was like. And probably never would. It really wasn't important, though. She'd found herself on this unexpected journey but he'd been very clear that he was only in the U.S. for a couple of weeks and had many things to attend to at his unspecified home in Asia.
"Perhaps you'd like to tour the rest of the ship tomorrow?" the captain asked.
"Yes, that's a good idea," Ras agreed.
Back inside the massive master suite, Gracie's attention turned to the bed. The gigantic bed with pillows propped up against a quilted headboard, the piece arranged to look straight forward through the glass panels. There were curtains operated by a remote control to give that particular section of the room even greater privacy and climate control. A bed on the balcony. A bed in the suite. A hot enigma of a man. Gracie's pulse sped up at the thoughts she was having. About how maybe her vow to never be with a man again was too harsh. Maybe there was a man out there for her. Not Ras, but perhaps someone else? Somehow, being with him gave her twinges of loneliness. It reminded her that she had no one to count on. Everyone had abandoned her. Her parents, who came and went without warning. Davis, who wasn't going to make a lifetime commitment to someone he felt so superior to. And then even the product of their union had left her alone, in the most tragic way. Why wasn't she entitled to someone she could trust?
She reminded herself not to let her pleasant exterior fade. Ras was being so generous, the least she could do was be good company. Their midnight snack and warm chamomile tea in heavy stone mugs was a comfort. When they were finished and the wee hours of the night were approaching, Ras rang for David to take Gracie to her stateroom one deck below, where the guest cabins were.
"Goodnight, then," she said, with a bit of sadness at being separated from him.
"I had one of the most marvelous days of my life."
She gulped. She could say the same but the fact that he articulated it shot into her heart like a moonbeam.
"Thank you for this opportunity. I look forward to showing you Savannah tomorrow," she replied.
"Yes."
The finest stateroom on the lower deck had been prepared for her. It was as extravagant as the master suite although, obviously, nowhere near its size. A private balcony, a sitting area, two televisions, a bathroom stocked with amenities. After washing up, she crawled into the comfortable bed.
Excerpt. © Reprinted by permission. All rights reserved.


Book Info:
They started in Miami…
And found forever in New York! Prince Ras has a few weeks of freedom left before he must marry for duty. He doesn't plan on wasting a second! But when he meets Gracie aboard a cruise ship, he recognizes the same need for adventure in her eyes. As they travel the East Coast, Gracie welcomes the distraction, which takes her further from her disastrous past—and closer to Ras! Except the secret he's hiding could change everything…
Book Links: Amazon | B&N | iTunes | kobo | Google |


Meet the Author:
Andrea Bolter has always been fascinated by matters of the heart. In fact, she's the one her girlfriends turn to for advice with their love lives. A city mouse, she lives in Los Angeles with her husband and daughter. She loves travel, K-Pop and rock n' roll, sitting at cafés, and watching romantic comedies she's already seen a hundred times. Say hi at andreabolter.com.
Website | Facebook | Twitter | Instagram | GoodReads |