Today, HJ is pleased to share with you

Kimberly Kincaid's

new release: 

Back to You

His second chance is his only chance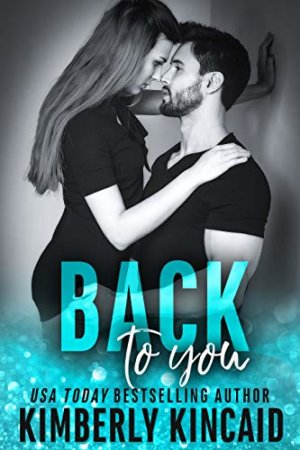 Parker Drake wants exactly one thing—to fulfill his dream of becoming a doctor. Between his reputation as a rule-breaker and the six years that have passed since his first internship ended in disaster, he knows he's only getting one shot at a second chance. He'll do anything to put the past behind him and reach his goal…including work with the gorgeous ex-wife he's never gotten over losing.

All work and no play make surgeon Charleston Becker a very happy woman. But when she's tasked with mentoring her ex-husband through his second chance as an intern, her signature calm is put to the test. She's not interested in re-hashing the heartbreaking circumstances that ended their marriage, and the six years that have passed haven't made Parker less reckless. The last thing she's willing to do is trust him—even if she does find him sexier than ever.

But familiarity breeds forgiveness, which then becomes a passion that threatens the careers Parker and Charlie have worked for. Can they turn their second chance into a happy ending? Or is history bound to repeat itself?

This steamy contemporary medical romance can be read as a standalone.
Enjoy an exclusive excerpt from Back to You 
Charleston took three tries at a deep breath before she realized oxygen was just going to remain at a premium and she should take what little she could get. But of the thousands of people in the city who could conceivably become interns, she just had to be saddled with the one who had unceremoniously walked out on her six years ago?

Not for long.

"Tess, a word in private," she said through her teeth, gesturing to the lounge across the large, open space housing the curtain areas.

Nodding, Tess shot a stare at Parker. "Don't go anywhere. In fact, don't even move one inch."

He looked like he wanted to argue, his dark stare widening and that still-wicked mouth of his forming a frown. The reality of his situation must've kicked in, though, because he crossed his arms over his chest and nodded in silent agreement. Charleston spun toward the lounge, using the order of walking across the floor—step, step, step, step, step—turning the doorknob—click, release—and shutting the door—thunk—to get her fractured composure back into place.

"Please tell me you didn't know about this."

"Jesus, Charlie. Of course I didn't know."

The hurt flickering over Tess's face sent a stab of guilt beneath Charleston's blouse. Tess had been there—not just when Charleston's marriage had self-destructed, but more importantly, after. She'd witnessed every ugly, vulnerable moment of the aftermath. No way could she have known Parker would be here and not said anything.

"I'm sorry," Charleston said, exhaling slowly. "I'm just a little thrown, here."

"Believe me, I am, too. The last time I saw Parker, he was a paramedic at Station Seventeen, the same as he has been for the last five years."

Charleston's chin sprang up, clearing the path for her shock. "You've seen Parker since he left the program?"

"Well, yeah," Tess said carefully. "I mean, he's a paramedic. Or, I guess, he was. You know how it goes. They filter in and out of the ED pretty regularly. But I didn't say anything because I didn't want to hurt you, and I haven't seen him for, God, probably six months. I figured he'd transferred to a fire house closer to Northside, or some other hospital on the other side of the city, which meant you wouldn't run into him at all while you were here. I had no idea he went back to medical school. I definitely didn't know he was placed here for his internship."

His internship. Jesus. "He's not staying." Charleston shook her head, adamant. The idea that she could work anywhere near Parker, let alone teach him, was utterly fucking laughable. "I mean it, Tess. Either Parker goes or I go, and since I'm already covering your leave, he's going to have to do his internship somewhere else."

Preferably on another continent, but at this point, she wouldn't be terribly choosy. Another hospital would do the trick. But she would not—could not—work with him.

And she had to work.
Excerpt. ©Kimberly Kincaid. Posted by arrangement with the publisher. All rights reserved.

Giveaway:

Two digital copies of SKIN DEEP, the first book in the Station Seventeen series.
To enter Giveaway: Please complete the Rafflecopter form and

What did you think of the excerpt spotlighted here? Leave a comment with your thoughts on the book…
Meet the Author: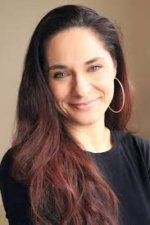 Kimberly Kincaid writes contemporary romance that splits the difference between sexy and sweet and hot and edgy romantic suspense. When she's not sitting cross-legged in an ancient desk chair known as "The Pleather Bomber", she can be found practicing obscene amounts of yoga, whipping up anything from enchiladas to éclairs in her kitchen, or curled up with her nose in a book. Kimberly is a USA Today best-selling author and a 2016 and 2015 RWA RITA® finalist and 2014 Bookseller's Best nominee who lives (and writes!) by the mantra that food is love. Kimberly resides in Virginia with her wildly patient husband and their three daughters.
All retailers Buy Link: https://kimberlykincaid.com/back-to-you/