Today it is my pleasure to Welcome author
Melissa Foster
to HJ!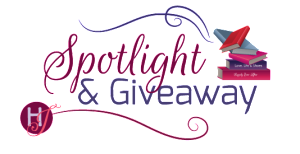 Hi Melissa and welcome to HJ! We're so excited to chat with you about your new release, Bayside Romance!

Thank you so much for having me!

To start off, can you please tell us a little bit about this book?: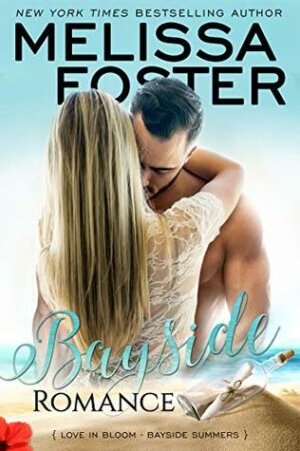 BAYSIDE ROMANCE is a second chance romance about a woman who after a string of bad luck heads home to Cape Cod where she runs into the man who she had her first and only one-night stand with months earlier. It was a magical night, but they never expected to see each other again. Harper's life is in chaos, and though Gavin wants to help her find her way, she's lost so many parts of herself she's not an easy mark. If you enjoy fun, sexy and incredibly romantic love stories, then BAYSIDE ROMANCE needs to be on your September reading list!

Please share your favorite lines or quote(s) from this book:
"He's like the wind. He nudges and guides, clearing the clouds so others can find their way." ~ Harper
What inspired this book?
There has been a running joke among the Bayside friends about how Gavin, who is new to the Cape, doesn't believe that his friends' cool, screenwriter friend, Harper, is real. Harper's been in LA for months, and when she comes back, blowing Gavin's mind was totally fun. Also, I spend my summers on Cape Cod, and I get inspired by the world around me, the places I go, and the people I meet, and that made it even more fun to write BAYSIDE ROMANCE.
How did you 'get to know' your main characters? Did they ever surprise you?
ALL THE TIME!! I knew Harper from my Seaside Summers series. She's in several of books in that series, and plays a big role in her siblings books, SEASIDE EMBRACE and SEASIDE SERENADE (a novelette). Harper grew so much throughout the book. I hadn't realized just how strong she was until she began forging her own path. And Gavin Wheeler….he is SO much more than the handsome, charming man we met in BAYSIDE HEAT. He has the biggest heart, he is a great friend, and he has the sexiest edge. I totally agree with Harper's assessment–he can certainly charm the panties off a nun!
What was your favorite scene to write?
One of the most fun was their first non-date. The atmosphere was perfect and the way he effortlessly nudges her out of her comfort zone is romantic and beautiful. It's fun, sexy and just one of those scenes that makes you fall in love right along with the hero and heroine.
What was the most difficult scene to write?
When Gavin's past came crashing in. I was hanging on by a thread, unsure where it would end up.
Would you say this book showcases your writing style or is it a departure for you?
I think it definitely showcases my writing style. I tend to write low-angst, real-life romances that encompass all the love that a couple feels along with real-life issues that trip them up (or literally bring them to their knees). I write deeply emotional stories that readers can relate to, and I like taking risks in my writing, delving into deeper issues, and handling them with tact and love, with injections of humor.
What do you want people to take away from reading this book?
That not all love is scripted. Sometimes it just happens at the least opportune moment. Love can happen instantly, or it can take months, or sometimes, for some couples, it takes years (like with Harper's sister Jana and her brother, Brock!).
What are you currently working on? What other releases do you have planned?
I am currently editing BAYSIDE FANTASIES, the next Bayside Summers book after BAYSIDE ROMANCE. Next week I will dive into Justin Wicked's book, A LITTLE BIT WICKED, which I have to say, I am beyond excited to start writing! In October, TAMING MY WHISKEY, Dixie Whiskey's book, is releasing. TAMING is one of my most highly anticipated releases. In December THIS IS LOVE will release, the next title in my hilarious and emotional Harmony Pointe series. Readers can find a list of new and upcoming releases here: https://melissafoster.com/new-and-upcoming-releases/
Thanks for blogging at HJ!
Giveaway:

Five (5) digital copies of SEASIDE SERENADE (Novelette), Open International
To enter Giveaway: Please complete the Rafflecopter form and Post a comment to this Q:

Do you believe in fate?
Excerpt from Bayside Romance:
She was having such a good time, it was hard to remember why she hadn't wanted to accept his offer for a date in the first place. "I have to unpack the rest of my things and get organized this weekend or I'm going to lose my mind. I have a meeting with my boss at the newspaper on Monday and some other things to take care of Tuesday and Wednesday. But I'd really like to fit it in at some point."

"Then we'll find the time." He reached over and felt her line. "Good job, Harp. Reel it in all the way. You've got this."

She did as he said, squealing with delight as a big flapping fish broke the surface. "I did it! I got one! What do I do now?"

He grabbed the line and said, "I think you mean what do I do, unless you want to get the hook out of its mouth?"

"Ew!"

"I've got it. But first…" He dug his phone out of his pocket and took a picture of her holding the line with the fish dangling from it. He put his phone in the tackle box. As he removed the hook he said, "It's a small-mouthed bass, about sixteen inches. Nice job, Harp."

"It was your fish. I just reeled it in."

"You reeled it in all right…"

He held her gaze, and her pulse sprinted at the innuendo in his eyes. Maybe he was right and she was giving too much weight to the combination of the bad dates and the show being canceled. Maybe she should trust her instincts.

Lord knew she wanted to.

They continued fishing and talking, and after catching two more, Gavin said, "Ready to go clean the fish and cook them for dinner?"

"Sure. This has been so much fun. Thank you for not letting me hide away in my cottage."

"If I have it my way," he said as they reeled in their lines, "you'll never want to hide away again."

He looked casual with a pole in his hand and the breeze lifting his hair. But his gaze wasn't casual at all, the way it bored into her soul, imploring her to hear the meaningful words he said.

Her pole bent, snapping her from her Gavin-induced trance. "I've got one!" The front of her rod bent so far over she was afraid it would snap. She stood up to get a better grip and said, "I need help. Take it. It's really strong."

"Not a chance, sweetheart. This is your big catch. You've got it."

"I don't know about that," she said, leaning back as she reeled it in.

"Trust yourself. That's the theme of tonight, right?"

She looked at him at the same moment her line pitched forward. She lost her footing and screamed as she tumbled over the edge of the boat and into the frigid, black water. She couldn't see a thing as she swam toward what she hoped was the surface, clinging to the rod with one hand. She felt a whoosh beside her and struggled to hold the air in her lungs as an arm circled her belly, dragging her in the opposite direction.

She broke the surface and gulped for air.

"I've got you, Harp," Gavin panted out. He had one arm belted around her middle, using his legs and his other arm to tread water. "It's okay. You're okay, babe. I've got you."

She was clinging to him with one arm around his neck and her legs around his waist and realized she was crying. For some reason that made her laugh, which made him laugh.

"You okay?" he said.

"Yes. Scared, embarrassed, but…" She lifted the rod from the water, proud to have never let go, and they both laughed.

"My little fisherwoman." He tossed the fishing rod into the boat with one hand, still holding onto her.

His eyes found hers again, and she became aware of his muscles moving hard and insistent to keep them both afloat, the seriousness of his gaze, the feel of his strong hand on her skin, and the romantic moonlight raining down on them.

"How can you doubt yourself about anything, Harper? Those guys don't know what they missed by screwing you over. If you were mine, I'd never make that mistake."

She didn't think, didn't hesitate, as she crushed her lips to his warm, soft mouth. Even with his legs pumping and water splashing their faces, kissing Gavin was just as sensual and thrilling as she remembered. He held her tighter, deepening the kiss as they bobbed in the water, andsweet Lord, how she'd missed him.

When their lips parted, her head was spinning. "Sorry. No. I'm not sorry. I liked it. But—"

His deep laughter stopped her ramblings.

"You trusted your instincts, Harp. That's a good thing."

"Uh-huh," she said. "But my life is still a mess. I can't be with you like that until I have my own head on straight. I like you, Gavin. I really like you, and I don't want to mess this up, but I'm sure to if my life is in a state of chaos."

"I get it. You're not ready. We'll chalk that kiss up to how irresistible I am. But just so you know, you can trust your instincts with me anytime you'd like."

God, he was so cocky and cute, she wanted to kiss him again!

"Come on, you're shivering. Let's get back to my place and warm you up." He helped her into the boat, and as he climbed in after her, he said, "Who knows, you might have other instincts you want to follow."

She wrapped her arms around herself, shivering despite the way her insides were still vibrating from that incredible kiss.

His eyes flamed, and he said, "I'm always available. Lips, hands, and other body parts, too…"
Excerpt. © Reprinted by permission. All rights reserved.


Book Info:
When screenwriter Harper Garner got a shot at the big-time in LA, she celebrated her brave cross-country move with her first and only one-night stand—connecting so deeply with the sexy, brilliant man, she broke the number-one rule of one-night stands and left her phone number. Not hearing from him was only the first in a long line of hope-shattering, confidence-busting blows. Ten months later, Harper is done with men and done with LA. She pulls up her big-girl panties and heads home to Cape Cod to start over.
On the surface, interior designer Gavin Wheeler has it all: a successful business, a loving family, and a close-knit group of friends. But Gavin once endured a heartbreak so painful, he was sure he'd never feel anything for a woman again. A chance encounter at a music festival with a gorgeous, down-to-earth blonde proved him wrong, but when morning came, the woman who made him crave more was gone.
A serendipitous evening reunites Harper with her devastatingly delicious one-night stand, and the connection is just as intense as she remembered. Harper's life is too unsettled for a relationship, but Gavin is determined to help her find her way, especially if it leads straight to his heart. Moonlight conversations lead to steamy kisses, and as romance blooms, it stirs a love too real to deny. But when Gavin's past collides with the life they're building, it has the power to ruin everything.
Book Links: Amazon | B&N | iTunes | Kobo | Google |


Meet the Author: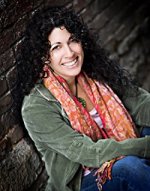 Melissa Foster is a New York Times & USA Today bestselling and award-winning author. She writes sexy and heartwarming contemporary romance and women's fiction with emotionally compelling characters that stay with you long after you turn the last page. Melissa's emotional journeys are lovingly erotic and always family oriented, the perfect beach reads for contemporary romance and women's fiction lovers who enjoy reading about loyal, wealthy heroes and smart, sassy heroines with complex relatable issues.
Website | Facebook | Twitter | Instagram | GoodReads |