Today it is my pleasure to Welcome author
June Faver
to HJ!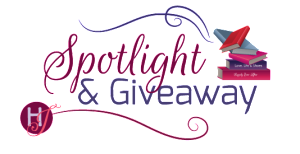 Hi June and welcome to HJ! We're so excited to chat with you about your new release, Best Cowboy Christmas Ever!
Please summarize the book for the readers here: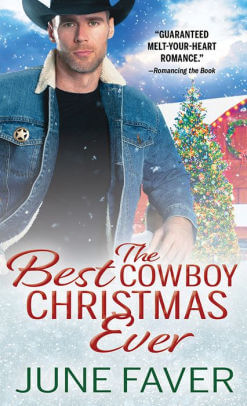 Sheriff Derrick Shelton meets the long lost daughter of one of the wealthy area ranchers. Genie Guillory is a woman on the run who leaves New Orleans to find her birth father in north Texas ranch country just before Christmas. He offers a safe haven for her and her young daughter. She is desperate to escape a dangerous man, but when her nemesis comes after her, Derrick and her newly discovered family circle the wagons to protect her. .

Please share a few Fun facts about this book…
In this book, I got to combine elements from two of my favorite places: New Orleans, Louisiana and Texas ranch country. I hope you enjoy them as well.
The north Texas ranch land is completely flat and the highways are straight as a yardstick.
Small towns are wonderful places to grow characters because people get to know each other on a far deeper level. I lived in the Houston area and only got to know one next door neighbor well. I would speak to the man who lived on the other side when he brought his dog out on a leash, but he never responded or acknowledged me in any way.
If your book was optioned for a movie, what scene would you use for the audition of the main characters and why?
Big Jim showed the woman into the room his beloved and deceased wife, Elizabeth, had called the 'parlor'. He wasn't sure what that was supposed to be, but he kept it neat in her honor.
The parlor was a cheery room, with framed family pictures and chintz fabric on the settee. Big Jim had not had the heart to change a thing since Elizabeth had passed on. Even the sheet music on her piano remained as she had left it.
Big Jim gestured for the woman to be seated before he took the nearest chair. Tyler lounged against the door frame, his arms folded across his broad chest.
The child was bundled up in a one piece quilted outfit with zippers. Big Jim let the hood fall back and was staring into the child's eyes—eyes everyone around the Langston area called Garrett blue. These were the same kind of blue eyes his three sons had inherited from him. And most of the cousins had the same familial characteristic. Unusual turquoise blue eyes with a darker ring around the edge.
Garrett Blue.
Leah entered the room, smiling. "I thought I heard some voices up here. Do we have company?"
Tyler put his arm around her shoulder. "Apparently."
Big Jim was staring at the young woman. "I didn't catch your name."
She cleared her throat. "My name is Eugenie Guillory and you're holding my daughter Angelique."
Big Jim's brows furrowed. "Guillory? I knew someone with that name a long time ago." He recalled one of his first girlfriends, the beautiful Sofie Guillory.
"Yes, you did." The color in Eugenie's cheeks heightened. "I believe you're my father."
What do you want people to take away from reading this book?
The take away is that family is what you make it. Not everyone is blessed to be born into a wonderful family. Sometimes your family may not be blood related, but can be just as close and supportive.
Thanks for blogging at HJ!
Giveaway:

A paperback copy of The Best Cowboy Christmas Ever by June Faver
To enter Giveaway: Please complete the Rafflecopter form and Post a comment to this Q:

Do you believe that opposites attract? If so, is this the basis for a solid long-term relationship?
Excerpt from Best Cowboy Christmas Ever:
"Hi, Genie," Derrick said softly. "You look…amazing."
Everyone was grinning at her, so Genie thought she must pass muster. "I'm ready, if everyone else is. What time does this thing start, anyway?"
Big Jim let out a loud guffaw. "This 'thing' is ongoing. The Eagles serve great burgers and other refreshments. They close the kitchen about seven thirty and the band tunes up at eight."
Derrick reached out to take her arm. "You'll have a good time, Genie. I promise."
They all bundled up and climbed into their various vehicles.
Genie and Angelique rode with Derrick and they got to chat along the way. Derrick told her about growing up on a ranch and Genie gave very little information about her past life in New Orleans. It was best that way.
Maybe if she could get through this one, she might believe in all this jolly stuff.
But somehow, seeing her precious daughter clinging to the neck of this gentle giant gave her hope. Since they were fairly early, Derrick found a parking place close to the entrance. He climbed out and trudged through the snow to open the passenger door for Genie. She stepped down into his arms, realizing she was standing way too close to a man who was gazing at her like she was the last cookie in the tin.
"We better get Angel out of her car seat," she said.
Derrick gazed down at her, his expression combustible. "Sure."
Genie flashed a smile and slipped her arms around his neck. "Oh, just kiss me before we both freeze."
"Yes, ma'am." Derrick drew her closer and brushed his lips against hers. His kiss started out gentle but deepened.
It had been a long time since she had been kissed, especially by someone who made her toes curl up in her borrowed boots.
When he drew away, Genie realized the tempo she heard was her own heart trying to beat its way out of her chest.
Derrick gazed at her and tipped his hat, before going to remove Angelique from her car seat. He carried the little girl and reached to take Genie's gloved hand. "Let's get you ladies warmed up."
Genie couldn't imagine how much warmer she might be without exploding. And yet, when she saw her daughter with her arms around Derrick' neck, her heart warmed even more.
Excerpt. © Reprinted by permission. All rights reserved.


Book Info:
Enjoy a down-home Texas cowboy Christmas!
When handsome town sheriff Derrick Shelton meets Angelique Guillory and her young daughter at the Garrett ranch, he is immediately drawn to the woman who seems to desperately need a true family Christmas. Determined to erase the shadows from her eyes, he decides to give her the best holiday she's ever had.
Angelique Guillory is a woman with a past, haunted by violence and searching for the family she nev-er knew. When she and her little daughter find their way to the Garrett family and meet Derrick, she hopes to have finally found a safe haven.
But Angelique is still looking over her shoulder. Despite her doubts, with a little Christmas magic and the warmth of the Garretts, Angelique may find more love and acceptance than she ever thought possible.
Book Links: Amazon | B&N | iTunes | Kobo |


Meet the Author:
June Faver loves Texas, from the Gulf coast to the panhandle, from the Mexican border to the Piney Woods. Her novels embrace the heart and soul of the state and the larger-than-life Texans who romp across her pages. A former teacher and healthcare professional, she lives and writes in the Texas Hill Country.
Author Website: https://www.junefaver.com/