Today it is my pleasure to Welcome author
Sharla Lovelace
to HJ!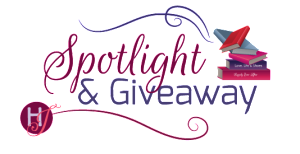 Hi Sharla and welcome to HJ! We're so excited to chat with you about your new release, Charmed at First Sight!

Hi everyone! I'm so glad to hang out with you today!

Please summarize the book for the readers here: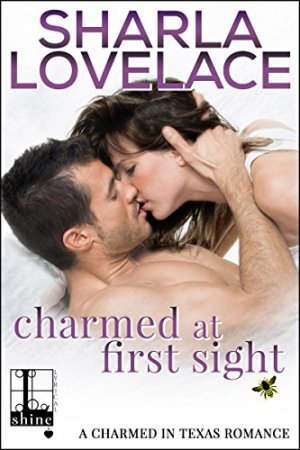 A hot-mess runaway bride and a smokin' hot biker in black…lock eyes at a redlight. Shenanigans ensue. 🙂

Please share your favorite line(s) or quote from this book:
This line is a perfect example of the running crazy internal monologue that's going through Micah's head on a daily basis. 🙂
It was like being in high school. Or hell, not even that mature. Let's go with junior high. When you kind of avoid the guy you're obsessed with, so he won't see that you like him—not that you like him. More likely, you don't like him because he can be an arrogant ass that drives you bat shit crazy, but yet then he does these things and says stuff and looks at you all—like that, and you can't think and you can't make any sense and you can't adult. But wait—we were talking about high school—sigh—okay, so then you make sure you aren't where he expects you to be, and then you accidentally on purpose place yourself where he doesn't expect you to be, and he can't help but see you so he'll have to talk and you can then analyze his reaction for the next three hours.
Yep. That's where I was. Envious, anyone?
Please share a few Fun facts about this book…
There is both a speed dating night that ends with melodrama involving a guy named Jeffrie-with-an-"ie"….AND a bachelor auction.
What first attracts your Hero to the Heroine and vice versa?
Well…hot guy on a bike…no brainer there. And the fact that he doesn't kill her.
As for him…looking at a hot mess bride melting on a sidewalk….I can't vouch for his choices. LOL
If your book was optioned for a movie, what scene would you use for the audition of the main characters and why?
Micah and Leo are both staying unexpectedly in dorm-like rooms above the flower shop, which involves a shared bathroom down the hall. You see where this can go, right?
I turned the knob and pulled, but my foggy brain didn't have enough working cells to process the too-easy motion or the mountain of man-chest aimed at my face. My sleepy blink was a few seconds too long, and his momentum coming out of the bathroom was unnatural for seven-thirty in the morning.

"Oh!" I exclaimed, just before the "oompf" and the soft-hardness of his sternum meeting my nose. "Shit."

Strong hands closed over my upper arms, as the scent of soap and man filled my senses, my heart hurtling over itself in a rush of panicked thumps. My hands went up on autopilot to stop myself from certain doom, landing against hard abs and chest hair. I had a tiny bit experience with those abs on the ride here, but that was nothing on the full frontal access.

Leo…communal bathroom…the logic was trickling back in as my heart—well, it sort of slowed down. The view just inches from my face did nothing to aid in that.

"Sorry," I mumbled, unable to step back or drop my hands because—I don't know. I guess nearly naked man before coffee rendered me stupid. Coffee. Where might I find that? "What—um."

"My fault," Leo said, bringing my eyes on the slow trip up to his face. "I didn't lock the door. Wasn't thinking."

Holy shit, the man was hot from head to toe, and as he rested his eyes on me I was suddenly awake enough to catch on that he hadn't let go of me or backed off in repulsion from my touch. Flashes of his thumb under my bottom lip yesterday joined the party, right about the time I became hyper-aware of my own state and the very real possibility that I might have dried drool on my cheek. Not to mention breath that could stand on its own.

"Door," I blurted, licking my lips and backing out of his grip, letting my hands fall from his torso. I instantly missed the heat of him. "Yeah. We should—"

"Hang a tie?" he said.

I looked up at him again. He was joking. Amusement did an amazingly sexy thing with his eyes, causing a flutter in my belly, but I was too foggy to do witty banter.

"A something," I said, stooping to pick up the clothes and towel I'd evidently bailed on when groping Leo had presented a better option. The view on the way down was almost as good. Rough jeans carved around him, giving me further thoughts I shouldn't be having. Like what I might have seen had I made it down this hall ten minutes earlier and opened the unlocked door. "Or just lock it. That would work, too."

I heard a chuckle as he padded around me on bare feet.

"Enjoy your shower, Roman-off," he said. "The hot gets scorching pretty quick, so be careful."
I saluted his back as I then watched his back retreating. It was a really good back. All the way down.
Readers should read this book….
If you like funny, sexy, hot, snarky romance with a side of sass, then this book….heck the whole Charmed in Texas series…..is for you.
What are you currently working on? What other releases do you have in the works?
I am writing the third book in the Heart of the Storm series, which is centered on a family of stormchasers and all their drama. 🙂 My next release scheduled is the last Charmed in Texas book in December, which is Gabi and Thatcher's story.

Thanks for blogging at HJ!
Giveaway:

I'm giving away a Kindle bundle of the first three Charmed in Texas books!
To enter Giveaway: Please complete the Rafflecopter form and Post a comment to this Q:

Micah leaves everything behind, running from a bad situation, even if it means starting completely over. I have done this myself. Have you ever done something similar, or do you think you could?
Excerpt from Charmed at First Sight:
Leo is bartending in this scene…
I noticed that Leo's crowd was mostly women, and I didn't blame them. Just watching him mix was like watching art in motion. He may be new to this bar, but he definitely wasn't new. He knew what he was doing, and how to work his assets. Eye contact with every patron, a panty-melting sizzling smile with every drink he handed over, and I would swear he could tell you the headcount of the room. He was a whole different Leo up there. In his element, alert, aware, those dark eyes missing nothing. Including me, just one head in a million. Goosebumps went down my spine when his five-thousand-degree gaze burned into me, while lighting some drink on fire.

I blinked away, pretending I didn't notice, but in truth, I'd have given anything for a freezer to stick my head in.

The muscles in his arms rippled every time he shook a drink, did a high-pour, or tossed a bottle from hand to hand, and I was pretty sure every other woman there held their breath through every one. Them. Not me. I was good. I was breathing. I wasn't lightheaded at all by the time I reached the counter.

Nope.
Excerpt. © Reprinted by permission. All rights reserved.

Book Info:
Never one to do things by the book, Micah Roman couldn't just chalk it up to bridal jitters, or even quietly call off her wedding to her long-time fiancé. No, she has to high-tail it out of the church sporting a dress that cost more than her car, and jump on the back of a smoking-hot stranger's motorcycle. Her knight in all-black is headed to a town called Charmed, so that's where she'll go and try to lay low. Except their appearance raises plenty of eyebrows . . . and a sudden, intense attraction she has no business exploring.
Who knew picking up a damsel in distress would lead to lust at first sight? Leo McKane headed to Charmed prepared to deal with some family secrets–including his status as long-lost brother. This runaway bride is an unexpected distraction his set agenda and loner lifestyle doesn't include. She's everywhere he turns, getting under his skin with her quirky, headstrong ways and eyes he can't forget. But when Micah's jilted ex comes looking for her and opens up his shady past, Leo knows he has a choice to make.
They both do.
Run to safer ground again? Or take a leap that their untrusting hearts are wary to take.
Book Links: Book Links: Amazon | B&N | iTunes | kobo | Google |


Meet the Author: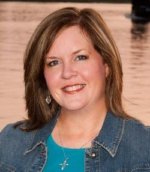 Sharla Lovelace is the bestselling, award-winning author of sexy small-town love stories. Being a Texas girl through and through, she's proud to say she lives in Southeast Texas with her retired husband, a tricked-out golf cart, and two crazy dogs. Among her work is the bestselling novel Don't Let Go, the exciting Heart Of The Storm series, and the fun and sexy Charmed in Texas series.
For more about Sharla's books, visit www.sharlalovelace.com, and keep up with all her new book releases easily by subscribing to her newsletter. She loves keeping up with her readers, and you can connect with her on Facebook, Twitter, and Instagram as @sharlalovelace.
Website | Facebook | Twitter | Instagram | GoodReads |