Today it is my pleasure to Welcome author
Joanne Rock
to HJ!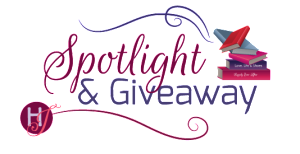 Hi Joanne and welcome to HJ! We're so excited to chat with you about your new release, The Forbidden Brother!

Hello! So nice to be back at Harlequin Junkie! I've been waiting sooo long to share my next three McNeill stories! I'm excited about this trilogy.

Please summarize the book for the readers here: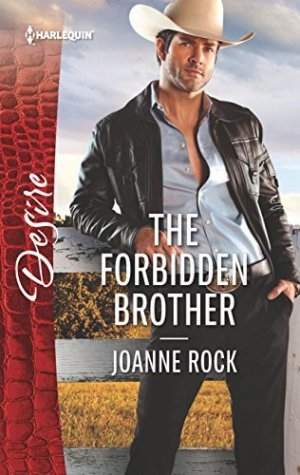 Jillian Ross is in need of an adventure after life sidetracked her with breast cancer. She's made a radical change in career, determined to chase her dreams now, and finally do some travelling. Her new job as a film scout lets her do that, and she's been eyeing a ranch outside of Cheyenne for a film. Too bad the surly owner is impossible, refusing to even speak to her let alone meet her! But he has a much friendlier brother– a man she recognizes from his social media pages. When a dance on a rainy night leads to MUCH more between them, Jillian doesn't quite know what to say about the favor she'd wanted to ask. She's even MORE surprised when her one-night fling turns out to be Mr. Surly the Ranch Owner after all since Cody and Carson are twins. It's a mix-up opening that's very sexy and leads to lots of complications.

Please share your favorite line(s) or quote from this book:
"It's not a rodeo without a turkey leg."
This was from the hero during the heroine's first rodeo… he takes her around to the vendors outside the arena afterward so she can soak up the carnival atmosphere. It was a fun moment in the story since the heroine has had a really hard few years and she's trying to savor life to the fullest. The hero is normally a serious, hard working guy, but he's able to lighten up on the night of the rodeo date to show Jillian a fun time. It made me love him!
Please share a few Fun facts about this book…
Jillian Ross's list of Life Adventures is an inspiration! I started one of my own after writing this story.
A Cheyenne honky-tonk is a great place to begin a romance.
This book has a really engaging secondary point-of-view character, the hero's sister Scarlett.
The story has an overarching plotline that carries over into Wild Wyoming Nights.
What first attracts your Hero to the Heroine and vice versa?
The hero notices the heroine because she's a bright flame on a rainy night– red hair, vividly colored clothes, she's impossible to look away from. Also, her eyes follow him everywhere!
The heroine notices him because she's trying to track down his brother (not knowing the two are twins). Then, she grows attracted by the way he returns her stare. She's surprised at the awareness since she hasn't felt attraction throughout her cancer battle, and she loves the burst of good feeling that the spark gives her.
If your book was optioned for a movie, what scene would you use for the audition of the main characters and why?
The scene when they're dancing and decide to throw themselves into the adventure of the attraction… they each had strong reasons for needing the night to be simple, and I loved how that happened–
"Since the stars aligning would be a first for me, I wonder if can ask you just one thing."
He halted them in the middle of the floor, now that the two-step was done. Bringing her fractionally closer, he swayed to the slower tempo in a barely moving lovers' dance.
She followed him seamlessly, her gaze never straying from his. She was fully focused on him. Framed by dusky brown lashes, those green-gold eyes reminded him of new grass and spring.
"Sure. Ask away." Her voice had a sweet-sultry quality that made him want to listen to her speak more.
"Don't you ever wish you could forget about the expectations of the world around you and just…choose your own adventure?" He remembered books like that when he'd been a kid, where you could test out different endings to a story.
For someone who'd always taken the safe route in real life, he had liked the option of seeing how another choice played out. At least in a book. Cody couldn't do that with ranching. Or his family. But he could take a chance here. Tonight.
Her lashes swept down for a long moment, hiding her expression. But when she tilted a glance up at him again, there was a new curiosity there.
"Are you asking to share an adventure with me?" She sounded disbelieving. But maybe a little intrigued.
"I suppose I am." He would never have made such an outrageous suggestion to a local—a woman who knew him or his family. But she had "tourist" and "temporary" written all over her. Surely there couldn't be any harm in drawing out the flirtation? "What would you say to throwing away the rule book for a little longer?"
He let go of her hand for a moment to tip her chin higher, to see her face in the dim overhead light of the dance floor. Feminine interest flickered in her eyes. He inhaled as she released a pent-up breath. He could almost taste her in the space of silence between them.
Then he leaned closer to press his cause. "Choose me tonight."
***
It was kismet.
Normally, Jillian wasn't the kind of woman who jumped on the fairy-tale bandwagon. Cancer had shredded every last romantic notion she had about the world and her place in it. These days, she was a realist. A pragmatist.
But how else could she view this man's suggestion that she choose a new adventure with him, at a time in her life when she was desperately rewriting her personal script to embrace new challenges? She owed her sanity and maybe even her physical health to that list of life adventures she'd written.
So for Carson McNeill to somehow tap into the deepest hunger of her soul and suggest they throw out the rule book, Jillian knew there had to be some kind of cosmic destiny at work. Call it providence, or maybe luck. Surely she could table her business agenda—just for a little while—to pursue this off-the-charts attraction? Once he'd rolled out the idea of an adventure, her personal mantra this year, Jillian saw it as a gauntlet thrown down by the hand of Fate.
She was powerless to refuse.
Readers should read this book….
For a sexy escape with a cowboy! I hope I've brought this Cheyenne ranch world to life in The Forbidden Brother. This branch of the McNeill family is complicated, with lots of undercurrents. Cody's romance with Jillian is not at all what he was expecting, but just what he needs.
What are you currently working on? What other releases do you have in the works?
I just turned in my second Texas Cattleman's Club book for Harlequin Desire. The Rancher's Bargain will be available in January 2019. But before that, I hope readers will keep an eye out for Wild Wyoming Nights (August), when Cody's twin Carson gets his story. That's followed by One Night Scandal (September), when the McNeill family mysteries are all revealed!

Thanks for blogging at HJ!
Giveaway:

I'm giving away the three McNeill stories that come before this one- His Pregnant Secretary, Claiming His Secret Heir, and For the Sake of His Heir. This contest is open to US and INTL readers. If an INTL winner is chosen, the books will be digital downloads. A US winner will have the choice of print or digital. Thank you!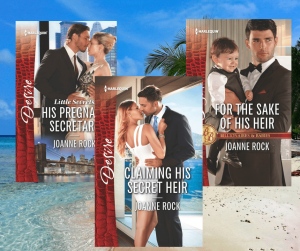 To enter Giveaway: Please complete the Rafflecopter form and Post a comment to this Q:

Let's say you're at a honky-tonk in Cheyenne! What song would you choose for the jukebox if you had a handsome stranger to dance with?
Excerpt from The Forbidden Brother:
Cody McNeill knew—instantly—that the lovely redhead seated in the booth across the way had mistaken him for his twin.
His whole life, he'd witnessed women stare at Carson in just that manner—like he was the answer to all their fantasies. It was strange, really, since he and Carson were supposedly identical. To people who knew them, they couldn't be more different. Even strangers could usually tell at a glance that Carson was the charmer and Cody was—not. It was in the way they carried themselves. The propensity to laugh. Carson's easygoing, leave-it-to-tomorrow approach was a far cry from Cody's belief that the buck stopped at his desk.
But somehow the redhead hadn't quite figured it out yet. She had been watching him since she stepped through the door of Wrangler's. The local dive suited him, since the food was good, the beer didn't require a dedicated menu and he'd bought the building a month ago to remodel for a more centrally located ranch office. Tonight, Cody needed a retreat from his family—mostly his twin. They'd been at odds for weeks over the sudden appearance of their paternal grandfather, a rich-as-Croesus hotel magnate from New York who'd disinherited their father over twenty years ago. Carson wanted to make peace with the guy, while Cody had no use for someone who'd betrayed their dad. The arrival of Malcolm McNeill in Cheyenne was tearing their already fractured family apart, and Carson had to make things worse by inviting the old man to dinner at the main house on Creek Spill Ranch. Technically, the property belonged to their father, Donovan, even though Carson oversaw the daily operations.
That latest bit of disloyalty made Cody mad as hell. His twin was too busy having fun all the time to ever think about the consequences of his actions. Which, of course, was why Carson attracted the kind of wide-eyed attention the woman in the opposite booth was currently exhibiting. Carson said yes to every entertaining opportunity that came his way, whether or not it was the right thing to do. Normally, that ticked off Cody. But at this moment, with the vivid hazel eyes of an attractive female following Cody's every move, he had to ask himself why he played it straight all the time instead of taking a page from his twin's book. If Carson was here, he'd have the decidedly sexy stranger under his arm in no time.
Between the dark mood hovering over Cody and the realization that he wouldn't mind stealing away one of his brother's admirers, he did something he hadn't done since he was a schoolkid.
He pretended to be his twin.
"Would you like some tips on what's edible around here?" He tested out the words with a smile. The expression was as fake as the pickup line, but he'd seen similar patter work for his brother a hundred times.
Hell, he ended up sounding just like him.
The grin gave the words the right amount of easy irreverence.
But the petite beauty in the booth nearby appeared to be stunned silent. Although slight in stature, she had a powerful presence. From her warm, henna-colored hair to the vivid blues and greens of her butterfly-printed blouse, and turquoise cowboy boots that had never seen a day's work, the woman stood out. She shone like a light in the darkened bar.
"Edible?" The word was a dry croak from her lips, a belated response to his question. Her cheeks flushed pink with hectic color.
"On the menu," he clarified, withdrawing his own laminated copy of Wrangler's entree choices from the metal napkin holder. "There are some good options if you'd like input."
The way she blushed, he had to wonder what she'd thought he meant.
And damned if that intriguing notion didn't distract him from his dark mood. He couldn't remember the last time he'd made a woman blush, and the telltale heat in her cheeks sent an answering warmth through his limbs.
"I, um…" She bit her lip uncertainly before seeming to collect her thoughts. "I'm not hungry, but thank you. I actually followed you in here to speak to you."
Ah, hell. He wasn't ready to end the game that had taken a turn for the interesting. But it was one thing to ride the wave of the woman's mistaken assumption. It was another to lie, and Cody's ethics weren't going to allow him to sink that low.
The smile his brother normally wore slid from Cody's face. Disappointment cooled the heat in his veins.
"Are you sure you want to do that?" It was a shot in the dark, and he was surprised to hear the words fall out of his mouth.
"Do what?" She frowned, confused.
The music in the bar switched to an old George Jones tune, a surprise choice from the jukebox, which was as ancient as the rest of the place. But the slow tempo gave him an idea to put off a conversation he didn't care to have.
"Are you sure you want to talk?" Shoving himself to his feet, he extended a hand to her. "We could dance instead."
He stared down into those green-gold eyes, willing her to say yes. He needed three more minutes to let the remnants of this hellish day slide away. Wanted an excuse to touch this pretty stranger who blushed for no reason. She took so long deciding he thought she must be debating a good way to refuse him. But then, surprise of all surprises, the sweetest smile curved her lips, transforming her face from pretty to…
Wow.
It was like someone flipped a switch inside her, making her come more fully alive.
"That sounds great," she agreed with a breathless laugh. "Thank you."
Sliding her cool fingers into his palm, she rose and let him lead her to the dance floor. It was small and a little warped on one side, but then, they were the only couple out there. Cody turned her to face him before drawing her into the circle of his arms. She fitted there perfectly, even if she was a head shorter than him. It put her at the perfect height where he could have buried his face in her hair. The glossy red curls smelled like honeysuckle.
She tipped her head up to look at him as they began an easy two-step, moving together well enough. She let him lead, her feet mirroring his as he spun them in slow circles around the floor. The full sleeves of her blouse grazed his arms, gently clinging to him.
Sensual hunger stirred with new restlessness, reminding him of every single month he'd spent alone since his last relationship. All twelve of them, in fact. And he hadn't been remotely tempted by anyone after discovering his ex-girlfriend's faithlessness, a treachery she defended by saying he was "too cold" for a woman to love.
Tonight he was anything but cold…
Excerpt. © Reprinted by permission. All rights reserved.


Book Info:
One night of passion, mistaken identity…and unmistakable consequences!
Jillian Ross craves adventure. And she gets it when her new career as a film scout leads her to the ranch owned by the wealthy Wyoming McNeills. Giving in to temptation with the playboy McNeill causes havoc—since it's actually his reclusive twin, Cody, she's fallen for! Now she's pregnant—and still can't get enough of her reluctant rancher. Is this adventure just beginning?
Book Links: Amazon | B&N | iTunes | kobo | Google |


Meet the Author: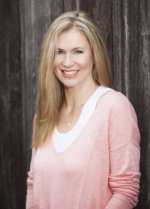 Four-time RITA finalist Joanne Rock has never met a romance sub-genre she didn't like. The author of over eighty books enjoys writing a wide range of stories, most recently focusing on sexy contemporaries and small-town family sagas.
An optimist by nature and perpetual seeker of silver linings, Joanne finds romance fits her life outlook perfectly–love is worth fighting for. A frequent speaker at regional and national writing conferences she enjoys giving back to the writing community that nurtured and inspired her early career.
She has a Masters degree in Literature from the University of Louisville but credits her fiction writing skills to her intensive study with friend and fellow author Catherine Mann. When she's not writing, Joanne enjoys travel, especially to see her favorite sports teams play and to gather new ideas.
Website | Facebook | Twitter | Instagram | GoodReads |