Today it is my pleasure to Welcome author
Annie England Noblin
to HJ!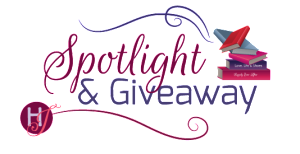 Hi Annie and welcome to HJ! We're so excited to chat with you about your new release, Christmas in Blue Dog Valley!

Hi! I'm so happy to be here!

Please summarize the book for the readers here: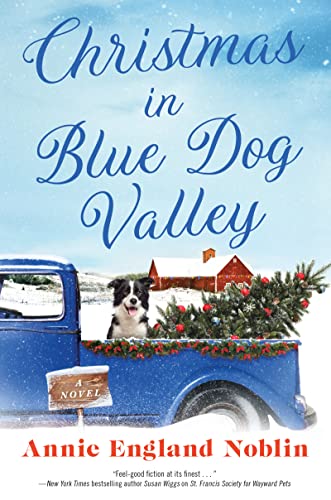 An L.A. vet moves to Wisconsin in the middle of the winter with nothing but a suitcase and a hairless cat she found at the airport.

Please share your favorite line(s) or quote from this book:
The back end of Brutus the bulldog was much less adorable than the front end. The front end of Brutus was the famous face of one of California's most expensive and gourmet dog foods, even though Brutus routinely rummaged through the trash and would eat anything put in front of him. When this happened, Dr. Marigold was responsible for handling whatever happened at the back end of Brutus.
Brutus the bulldog was a millionaire, and Goldie was his ass doctor.
"Okay, Brutus," Goldie said, pulling on a latex glove and snapping it against her wrist. "You know the drill."
Please share a few Fun facts about this book…
There is an alpaca named Alice, a dog named Kevin that is the world's worst sheep dog, and a cat named Airport.
The book takes place in rural Wisconsin, just a couple hours outside of Milwaukee.
What first attracts your Hero to the Heroine and vice versa?
It is a classic case of opposites attract for Goldie and Cohen. Goldie is upbeat and excited to be in a new place (if not a tad terrified), and Cohen doesn't believe Goldie has any business being in his little town. I think the fire between them is pretty obvious, but neither one of them see it.
Did any scene have you blushing, crying or laughing while writing it? And Why?
There is a scene where Goldie wakes up to the world's worst sheepdog in her kitchen and her hairless cat on top of her head.
Readers should read this book….
If they want a little holiday cheer wrapped in a quirky package.
What are you currently working on? What other releases do you have in the works?
After Christmas in Blue Dog Valley, I have another Christmas book coming out called Christmas at Corgi Cove. I'm wrapping up edits on this book now.

Thanks for blogging at HJ!
Giveaway:

(1) A print copy of Christmas in Blue Dog Valley by Annie England Noblin
To enter Giveaway: Please complete the Rafflecopter form and Post a comment to this Q:

Would you ever uproot your life completely and move to another state to start a new life?
Book Info:
When Goldie McKenzie, DVM, vet to the L.A. pet stars, arrives from Los Angeles to Blue Dog Valley she realizes three things.
Never agree to upend your life when you're hungover
Pot-belly pigs are not true farm animals
She's going to need a warmer coat
At first Goldie is nothing more than a fish out of water, with few clients and few friends. But after a less than pleasant encounter with a man whose dog is suffering from a possibly fatal case of bloat, she's finally earning the trust and goodwill from her fellow Blue Dog Valley citizens. Her clientele grows to include the many farm animals in the town, including a horse named Large Marge, a cape-wearing therapy alpaca, and a yardful of sweater-wearing goats. Add in Kevin, the "worst sheepdog in Blue Dog Valley," and a Sphinx cat named Airport, and Goldie is having the best time a vet can have. . . aside from the annoying attractive town grump, Cohen, who seems intent on making sure she always feels like an outsider.
With her newfound goodwill, Goldie comes up with an idea to reinvigorate the once flourishing Blue Dog Valley: a Christmas carnival. A petting zoo, pictures with Santa, a baking contest, what more could they want? After only some brief resistance from Cohen and his father, they begin the great plan to reinvigorate Blue Dog Valley.
Will Christmas be enough to salvage this dying town—and be enough to bring Goldie closer to a certain grumpy man?
Book Links: Amazon | B&N | iTunes | kobo | Google |


Meet the Author:
Annie England Noblin lives with her husband, son, Pug, 4 cats, and an axolotl named Cosmo in the Missouri Ozarks.
Website | Facebook | Twitter | Instagram | GoodReads |