Today it is my pleasure to Welcome author
Lenora Worth
to HJ!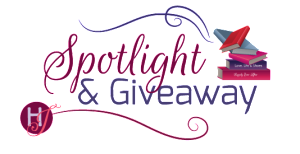 Hi Lenora and welcome to HJ! We're so excited to chat with you about your new release, Closing the Deal!
Please summarize the book for the readers here: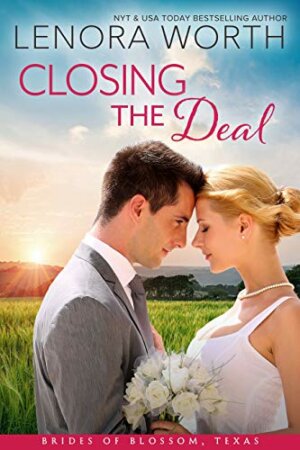 Closing the Deal is a fun, warmhearted story of a woman who left her small town and memories of a tragedy behind only to return after she inherits a rambling Victorian Inn. Determined to sell the money-pit her grandmother left her, Sarina Gabriel instead winds up going toe-to-toe with the handsome developer who wants to raze it and build condos there. She soon realizes she loves her childhood home and will fight to keep it.

Please share the opening lines of this book:
Sarina Gabriel stared up at the white Victorian mansion that stood amid the rolling hills like a dollhouse lost in a forest, a sense of home pushing through her overwhelming need to turn around and run away. Memories swirled around her in the same way magnolia leaves and crape myrtle blossoms swirled in the springtime wind.

Falling Blossoms Inn—where dreams come true.
Please share a few Fun facts about this book…
This book is set in the Texas Hill Country—a beautiful place for a wedding venue. I learned a lot about the history of the Hill Country and the German influence there because Sarina works to save the mansion so she has to dig through her deceased grandmother's family tree to find some interesting secrets. Lots of food cravings since her best friend runs the nearby café (Falling Waters—and she will be in Book Two.)
Please tell us a little about the characters in your book. As you wrote your protagonist was there anything about them that surprised you?
Sarina only wanted to be in a big city. She loved the old inn and she loved her grandmother but she had bad memories of coming to live there. But once she returned, she surprised herself and me with her fierce need to save the place. Drake Dunmore followed the tradition of his powerful father, buy and rebuild. But he secretly wanted to renovate a historic mansion. So his goals changed once he met Sarina and saw the house.
If your book was optioned for a movie, what scene would you use for the audition of the main characters and why?
I think the first scene with them together would be fun:
Looking out over the yard, she spotted a man standing underneath the huge white gazebo near the water, blooming jasmine vines all around him. He wore jeans and a dark t-shirt, a tool belt nestled against his hips like a gunslinger might wear a holster.
Kayla and Mona would call him hot.
She called him trespassing.
"Hey," she said, marching down the rickety steps and crossing through the old oaks and magnolia trees. "What are you doing here?"
The man turned and shot her a dazzling smile. "Waiting for you, apparently."
What do you want people to take away from reading this book?
I want readers to fall in love with Blossom, Texas. I want them to enjoy the quirky characters and watch two people fall in love. It's a light, romantic read.
What are you currently working on? What other releases do you have planned?
I'm working on book two—Kayla's story—titled Cooking Up Trouble. We call it the barbecue and cupcakes book since she runs the café and he's own a barbecue truck.
I also have a book coming out from Love Inspired Suspense in July. Deep Undercover is a K9 suspense and part of a series by eight different authors, set in New York City. It's a very exciting, intense story. (If you've ever watched Bravo's Million Dollar Listing in New York, you should enjoy this book.)

Thanks for blogging at HJ!
Giveaway:

Tule tote, copy of ebook Closing the Deal and Tule swag.
To enter Giveaway: Please complete the Rafflecopter form and Post a comment to this Q:

Where did you get married? Did you pick a church or a destination venue? Do gazebos make you think of romance and weddings?
Excerpt from Closing the Deal:
Sarina Gabriel stared up at the white Victorian mansion that stood amid the rolling hills like a dollhouse lost in a forest, a sense of home pushing through her overwhelming need to turn around and run. Memories swirled around her in the same way magnolia leaves and crape myrtle blossoms swirled in the springtime wind.
Falling Blossoms Inn—where dreams come true. That's what the sign at the end of the lane promised. But not everyone's dreams came true here.
"It's yours now, Sarina," the lawyer for her grandmother's estate told her this morning after they'd buried the woman everyone called Aunt Frances in the town cemetery. "She wanted you to have it and as the last remaining immediate relative of Frances Gabriel, it's yours by law."
Her nana, that beautiful human being who'd loved life with all of her heart and had given so much to others, had always put everyone else above herself. Her generosity had been gracious but it hadn't paid the bills. Now Sarina had to wonder what Nana had done with the money Sarina had sent home once a month.
Sarina had inherited more than an old estate house turned bed-and-breakfast and popular wedding venue. She'd also inherited the outstanding bills and the long list of repairs that Falling Blossoms needed.
As beautiful as it looked in the spring afternoon, the three-story home the locals had nicknamed the Wedding Cake House begged for some tender-loving care. Sarina could see the age in the peeling paint and broken shutters, not to mention the missing shingles along the arched roof and over the high turrets. The gardens had held up but only because the people of this Texas Hill Country community had tried to help Aunt Frances whenever they could. To repay her for all she'd done.
People from all over the world loved to stroll through the lush azaleas and old camellias or walk under the towering live oaks and cottonwood trees, the scents of gardenia and jasmine filling the air. No wonder so many brides chose this place as their wedding venue. It did seem like something out of a romantic dream.
But sometimes, a dream turned into a nightmare. Closing her eyes, she pushed away the bad memories and focused on the good times.
The community respected her grandmother and tried to repay her for saving the town of Blossom, Texas, population one thousand and seven. After her husband had passed, Frances had decided to turn her family's estate into an inn and wedding venue, hoping to bring in visitors and new townspeople. Almost thirty years had gone by and the quaint town remained the same. Lost in time. But that population count would increase by one if the lawyer and Sarina's two best friends had their way.
"We have to save the house, Sarina," her friend Kayla Burton had told her over coffee at the Falling Waters Café located near the old restored gristmill by the springs. Kayla was the chef and manager of the downhome restaurant, which served everything from hamburgers to farm-to-table home cooking. Famous for her cakes, she also baked wedding cakes and helped plan and cater weddings and other events at the estate house.
"She's right," Mona Perez interjected. "What will we do if you sell out? I have gowns on order well into next year and those brides expect to get married there. If the mansion goes, I'll have to shut down my shop."
"You've talked about leaving since you came back here seven years ago," Sarina reminded her. Mona managed the Falling Leaves Boutique and Wedding Shop and designed beautiful wedding gowns and bridal attire but carried both bohemian and formal women's fashions. But she'd always wanted to go to New York and become the next Vera Wang. "This might be your chance to start fresh somewhere else."
"I like it here—for now," Mona retorted before taking a nibble of one of Kayla's famous Big Blossom cookies, which were shaped like flowers and tasted like "sugar and spice and everything nice," as Kayla liked to tell her customers. "I have a lot of brides counting on me."
"You have built an amazing clientele," Sarina said. "I'm proud of you."
"I have people depending on me too," Kayla chimed in. "But when Aunt Frances got sick, we had to put everything on hold. We have brides waiting to plan their weddings. I'm so sorry about Aunt Frances. We all loved her and this can't be helped. But we can't hold these people off much longer."
Sarina had to decide what to do. Her friends had graduated college about the same time she had, but had somehow wound up back in Blossom—supposedly temporarily. But they'd stayed here. Sarina had only come home for a brief visit before taking off to pursue her career. They'd stayed and she'd decided to leave and rarely got to visit. She owed them a lot. Maybe she could help them with the final events. "Can't you two go ahead with the scheduled weddings?"
"Not without the house." Kayla shook her head. "Family and members of the wedding always stay there. It's tradition."
Sarina stared out the café windows remembering all the things she'd neglected. "I'm not a part of that tradition and I'm sorry about that, but I do appreciate both of you. You have staying power." Unlike her.
Mona grimaced and then smiled. "You think that because you're the one who left, but that's okay. We've been here, trying to hang on and make this work for the past few years. Now might be your chance to stay here and make this place special again."
Since they knew part of her reason for leaving, Sarina asked, "Are you both trying to guilt me into this?"
"Yes," her two best friends since kindergarten had said in unison.
Now, Sarina didn't know what to do. She had a good job in marketing in Dallas and hoped to nail a lucrative promotion if she got the go-ahead on the big advertising project she'd been working on for six months. The Castle's Department Store account would be a challenge, but landing that account would give her solid footing in the advertising world. She didn't have time to be here right now and she hadn't had time to even mourn her grandmother's death.
Her phone pinged, as if to remind her that she had things to take care of. Her hyper boss Carl Reed, was checking in or checking up on her. Sarina read the text:
How are you? Did you get a chance to set up anything with Eleanor Castle Lamon before you left? Hope you saw the spray of flowers Misty ordered for the funeral. We're all thinking about you. Miss you and need you back.
Carl had managed to send condolences, mention his grand gesture of a huge wildflower spray prominently displayed at the funeral, tell her he missed her, and most importantly, let her know he wanted her back in Dallas pronto.
She had two choices—sell out and go back to Dallas a richer woman, or stay and try to make this work. And give up the life she'd built for herself far away from Blossom.
If she sold out and left, she'd hurt her friends. If she stayed, Carl would be extremely displeased and she'd be giving up a career that she loved. Sarina already knew the consequences of letting others down. She'd always been a people pleaser, a good girl who wanted everyone to be happy.
Carl told her she should be more assertive. Maybe she should start with him since he depended on her more and more. Nana had taught her to always be kind but firm, assertive in a Texas way. That made Sarina good at marketing but not so good at personal relationships.
Well, standing here wasn't getting her anywhere. She had to go inside and look things over before the contractor showed up. She needed to be ready with a list. Sarina gathered her courage and hurried up the front steps to the wide wraparound porch, memories of chasing after her friends making her smile. But other sad memories made her want to run away. She'd loved it here once and then after her parents had been killed, this place had become a beautiful prison with reminders of them everywhere.
The big double front doors opened with a creak after she turned the lock. Nana's lawyer Mr. Grayson had told her the house had been shut down since her grandmother had taken ill a week ago.
The skeleton staff had managed to cancel most of the upcoming events but things would get busy again in May and June. Or this place would be shut down completely by then. She'd have to make some calls and disappoint several brides.
Why didn't you tell me the truth, Nana? Guilt and regret warred in her heart. I could have shown you that I still loved you and Falling Blossoms.
Leaving the doors open to let in the fresh air, Sarina took in the wide central hallway and the parlor and dining room across from each other, the scent of roses and peaches lingering from the potpourri Nana always kept out on the side tables.
She'd started toward the kitchen when she heard a banging noise coming from the back garden. Hurrying up the hallway toward a matching set of doors leading out to the porch, Sarina opened them and walked out onto the porch that faced Blossom Springs. The beautiful crashing water gurgled over rocks and hills to form a small waterfall in full view of the house. That view had been the setting for hundreds of wedding photos.
Looking out over the yard, she spotted a man standing underneath the huge white gazebo near the water, blooming jasmine vines all around him. He wore jeans and a dark T-shirt, a tool belt nestled against his hips like a gunslinger might wear a holster.
Kayla and Mona would call him hot.
She'd call him trespassing.
"Hey," she said, marching down the rickety steps and crossing through the old oaks and mushrooming magnolia trees. "What are you doing here?"
The man turned and shot her a dazzling smile. "Waiting for you, apparently."
Confused because he was not what she'd expected, Sarina hurried toward him, her long floral skirt wrapping around her legs and her high-heeled sandals digging into the soft spring grass. Pushing at her ponytail, she stopped with her hands on her hips. The contractor had obviously arrived early. "I'm sorry. Didn't we have an appointment for later this afternoon? I wanted to look over the entire house before we got started with renovations. I haven't decided if I want to sell this as-is, or remodel it and try to make an actual profit."
He glanced around, sheepish now that she'd caught him. "I'm not—"
"You don't need to apologize. I just need more time to prepare. But you get points for being prompt." And points for being hot, she had to admit.
Perplexed, he chuckled. "I'm prompt and more…but I'm sorry, who exactly are you?"
Sarina puffed up and lifted her head, but tried to remember her manners. "I'm Sarina Gabriel, the new owner of Falling Blossoms Inn. My lawyer mentioned you'd be able to help, but you should have called me before showing up with your hammer."
Lifting one dark eyebrow, he opened his mouth to speak and then shut it.
Feeling proud for taking matters into her own hands, Sarina decided she wouldn't let any contractor get the better of her. Although this one hadn't technically tried to do that.
"You're right," he said, turning to leave. "I should have called first." With a shrug, he lifted his hand into the air. "But to tell you the truth, when I came around the corner and saw this view and this amazing gazebo, I had to give it a closer look."
She melted just a bit at that admission. This place was amazing. But still reeling from losing her grandmother, she had to be sure. "With a hammer?"
"I got the hammer out of my truck," he explained. Then he pointed to a loose board hanging from the center of the curved gazebo's open-beamed ceiling. "I think the weight of these old jasmine vines, and a bad case of rot, caused this to fall apart. I wouldn't want you to get sued if a bride or her groom were to get hit on the head during their nuptials."
Well, he did have a point. And he did look adorable.
"Thank you," she said, feeling sheepish. "But you should have called first."
"I'll leave you alone," he replied, slinging his hammer into the tool belt with practiced ease. "I've seen enough for today."
"Good." Deciding she wasn't ready to deal with this yet, she said, "Give me some time to make a list and come back later."
"Yes, ma'am," he said, one hand pushing through his thick brown curls. "Sorry to intrude."
"Trespass," she corrected with a slight smile. "You were trespassing."
"Didn't see any 'Stay Away' signs."
Sarina gave him her best businesswoman glare. "Okay, I'll forgive you because I need your help. And you do have a point about the gazebo. It needs to be repaired."
He grinned, gave her a once-over that left her a little shaky and then turned to stare at the gurgling springs again before pivoting back to give her a pointed glance. "Like I said, an amazing view." Then he brushed past her and headed to an old pickup truck parked out past the carriage drive.
Sarina watched him get into the truck. He gave her an exaggerated wave, his grin still intact. "Honestly, he never even told me his name." Well, she'd been so caught off guard by all that hotness and charm, she'd forgotten who she'd actually hired. And why was her heart doing funny dips and leaps while she talked to herself?
When she saw yet another truck pulling up, this one with bold lettering that said Frederick Construction, Sarina did a double take.
An older man wearing a battered straw cowboy hat got out of the truck. "Howdy, ma'am. Sorry, I'm running late. Where do you want to start?"
Sarina let out a sigh. "Who are you?"
"I'm Ed Frederick, come to help you figure out how to make this fine old lady a beauty again."
Sarina stared at him and then at the truck turning out onto the main road. "If you're the contractor, then who was that?"
"I have no idea," the man said, giving her a puzzled stare.
"And neither do I," she replied. "But I intend to find out."
Excerpt. © Reprinted by permission. All rights reserved.


Book Info:
Can discovering her past create her future?
Sarina Gabriel recently inherited a Victorian money-pit of a mansion. Logic dictates that she sell it, but, still grieving her grandmother's death, she longs to keep something from her mysterious past. As she explores the house, she discovers some family secrets that just might put the historic mansion on the Hill Country map and give Sarina the roots she's always wanted. But can she trust Drake Dunmore who promises to help her restore the mansion to its former glory, or will he break her trust and her heart?
Drake Dunmore knows a good deal in houses, and in women. He wants to buy Sarina's historic mansion and develop the property. Confident, he sets out to charm and persuade the beautiful new owner, Sarina, to sell it to him. Funny thing happens. He falls for Sarina and volunteers to help her restore the mansion and discover her heritage. His father and his ex-girlfriend stand in their way. Can he prove to Sarina that he has her best interests at heart?
Book Links: Amazon | B&N | iTunes | Kobo | Google |


Meet the Author: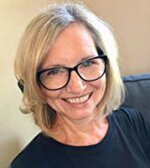 Lenora Worth writes romance and romantic suspense for Love Inspired and also writes for Tule Publishing. Three of her books finaled in the ACFW Carol Awards and several have been RT Reviewer's Choice finalists. She also received the RT Romance Pioneer Award for Inspirational Fiction. "Logan's Child" won the 1998 Best Love Inspired for RT. She has made the NY Times, USA Today and Publishers Weekly bestseller lists. With eighty books published and millions in print, she enjoys adventures with her retired husband, Don. Lenora loves reading, baking and shopping … especially shoe shopping.
Website | Facebook | Twitter | Instagram | GoodReads |