Today it is my pleasure to Welcome author
Sawyer Bennett
to HJ!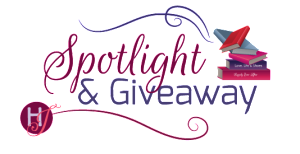 Hi Sawyer and welcome to HJ! We're so excited to chat with you about your new release, Code Name: Genesis!

Hi Junkies!!!

To start off, can you please tell us a little bit about this book?: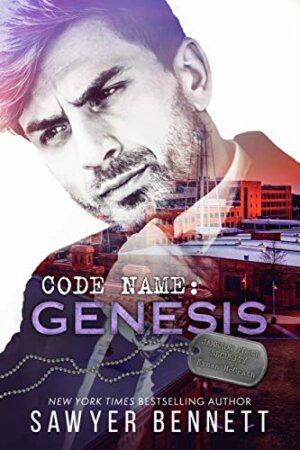 Code Name: Genesis is the first book in an all new romantic suspense series called Jameson Force Security. Code Name: Genesis is about a sexy, alpha Brit having to protect the woman who broke his heart from a vicious stalker. They haven't spoken to or seen one another in 12 years and their relationship ended poorly, so needless to say he's not happy when she comes to him seeking help. But not even time can erase the feelings they once had for another and as the danger intensifies, so do the sparks between them.

Please share your favorite lines or quote(s) from this book:
"Are you going to risk it, Joslyn?"
My mind is spinning. I want him inside of me, and I have no clue what he's talking about. "Risk what?"
"Risk falling," he growls, then bites my neck again. "You know we're both on the edge. It will be so easy to tumble back again."
What inspired this book?
A couple of years ago I wrote a romantic suspense trilogy called The Sugar Bowl. I loved writing that series because the suspense aspect isn't something I'm always able to include in contemporary romance, but it's so engaging to me as a reader personally. I knew I wanted to go back to that and what better way than incorporating sexy, alpha, former military?
How did you 'get to know' your main characters? Did they ever surprise you?
Kynan McGrath has been in and out of books for a couple years now. He was originally introduced in Wicked Force (Wicked Horse Vegas, Book #1) and has popped up several times since. Readers have been waiting to get their hands on his story for a while now, and it seemed appropriate to have him launch this new series. ** SIDE NOTE: Readers don't have to read The Wicked Horse Vegas series prior to reading Code Name: Genesis.**
What was your favorite scene to write?
There is a fight scene near the end where Kynan just exudes alpha asshole tendencies. I can't tell you any more than that or give a snippet because it would contain major spoilers, but just know…Kynan is NOT messing around (and it's totally hot).
What was the most difficult scene to write?
I don't know that any of the scenes were necessarily difficult, but writing a book like (particularly early in the series) is more difficult in general. There is a lot of research that needs to go into weapons, military backgrounds, different types of security and protection options, etc. So as a general whole, the book was probably more difficult just due to the nature of the story.
Would you say this book showcases your writing style or is it a departure for you?
I think my writing style is still the same, but the subject matter is what is different. I've written primarily contemporary romance (Wicked Horse Vegas and Arizona Vengeance) over the past year, so going back to a romantic suspense theme is really where this book will differ. In a good way, I hope.
What do you want people to take away from reading this book?
I just want readers to be completely immersed in the story. So many are invested in Kynan and his HEA, and I really want readers to be able to enjoy this story as a whole, while giving them the happy ending they so rightfully feel he deserves.
What are you currently working on? What other releases do you have planned?
I have more Jameson Force Security coming later this year and the first part of 2020. I'm also working on another Wicked Horse Vegas book, and the Arizona Vengeance series will continue as well. As always, I've got a lot happening and I'm looking forward to all of it!
Thanks for blogging at HJ!
Giveaway:

Signed paperback of Code Name: Genesis
To enter Giveaway: Please complete the Rafflecopter form and Post a comment to this Q:

Have you ever reconnected with an old love?
Excerpt from Code Name: Genesis:
Kynan pulls one hand from his pocket, then makes a motion with his index finger for me to spin around. "I'll unzip your dress."
The warm rumble of words—his commanding tone—all of it hits me straight between my legs. Shaking my head to clear it, I take in a long breath. It doesn't mean a thing.
I turn away from Kynan, pulling my long hair over one shoulder to reveal the zipper. My ears strain to hear him, but he approaches me silently.
Then a large hand comes to my shoulder, warm and heavy. The other goes to the zipper, and he starts to lower it ever so slowly. He's standing close because I can feel heat coming off his body. His breath hits the nape of my neck.
Is this a seduction or is he being neighborly?
I can't help but snort at the thought, and Kynan's hand stops midway down my back. "What's so funny?"
Well, fuck… might as well be honest. I give a slight clearing of my throat. "I was just wondering if you were being neighborly by helping me with my zipper or if you were trying to seduce me?"
Kynan's voice is gentle but chiding with a hint of amusement. "If I was trying to seduce you, Jos, you'd know it. You wouldn't have to ask."
I'm immediately disappointed.
Damn it all to hell, I want him to seduce me.
"For example," he says lightly, and he touches the bare skin revealed by the opened zipper. He slowly drags a knuckle down my spine. "I would perhaps touch you like this."
My breath seems to freeze in my lungs. I hold absolutely still, even as I can feel goose bumps breaking free in the path of his grazing touch.
"Or," he continues, his tone a little lower. Rougher. "I might do this."
And then his lips are on my neck. I feel a waft of hot breath before his teeth graze over my skin, down along the slope of my shoulder. He bites me gently, then drags his tongue over the spot.
My body isn't my own. I push my hips backward into him, needing to feel his body.
And I do.
Big and hard.
Extremely hard in some places.
Kynan lifts his face, rubs his bearded cheek over mine, and whispers, "I want inside you, Joslyn."
Part of me is relieved by his words, because they're carnal and rooted in the need for release. There's nothing wrong with that. I want it, too, and we can keep this purely sexual. Love doesn't need to be part of this. It's not what made our chemistry great.
"I want that, too," I say on one long exhale of contained breath.
"But the risk, Jos," he says, and it's taunting. "What about the risk?"
I can't help myself. My body wants more than my mind is willing to engage in, and I rotate my hips against the hard length of him.
Kynan hisses, his hands dropping to my waist. His grip is tight, and he holds me still. "Are you going to risk it, Joslyn?"
My mind is spinning. I want him inside of me, and I have no clue what he's talking about. "Risk what?"
"Risk falling," he growls, then bites my neck again. "You know we're both on the edge. It will be so easy to tumble back again."
I blink furiously, trying to process what he's saying. Is he telling me that feelings are involved for him, too?
I pull slightly away, turning my neck so I can see him. "You're at risk?"
He doesn't answer, but his eyes bore deep into mine. "I'm a different man than I was when you knew me twelve years ago, Jos. I'm harder. Rougher. My… appetites are a bit different. You might fall into something you're not ready for."
"But what about you?" I press, needing to know this isn't a one-sided thing. "If it's just sex, let's agree on it. But if there's a chance it's more… I need to know the stakes."
Kynan's eyes close slowly, but stay that way only a moment. When they open, they're determined. "There's never been a woman like you, Joslyn. In twelve bloody years, no one's ever come close. You're fucking right I'm at risk."
Excerpt. © Reprinted by permission. All rights reserved.


Book Info:
Years ago, they were in love. She was an up-and-coming superstar and he was the devilishly handsome security professional hired to keep her safe. They fell hard and fast, no matter how they tried to resist one another. But not everyone around them was happy about their relationship, and a string of lies and deceit destroyed what they once had.
Having just taken the helm of a nationally renowned protective services company, Kynan McGrath is looking to rebrand and revamp his career. The newly crowned Jameson Force Security is moving from the glitz and glamour of Las Vegas to the mountainous steel town of Pittsburgh, and the last thing Kynan has time for is to deal with his past.
More than a decade has passed since their split, but even a bruised and battered heart remembers its first love. So when Joslyn Meyers comes to him for help, Kynan reluctantly agrees to keep her safe from a terrifying stalker who keeps threatening her life.
As the danger they face continues to intensify, Kynan realizes he'll stop at nothing to protect the woman who turned her back on him all those years ago. Because one thing is certain—no matter how hard he tries to convince himself otherwise, Joslyn still has his heart.
Book Links: Amazon | B&N | iTunes | Kobo | Google |


Meet the Author: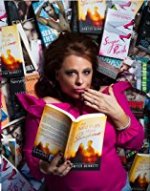 Since the release of her debut contemporary romance novel, Off Sides, in January 2013, Sawyer Bennett has released multiple books, many of which have appeared on the New York Times, USA Today and Wall Street Journal bestseller lists.
A reformed trial lawyer from North Carolina, Sawyer uses real life experience to create relatable, sexy stories that appeal to a wide array of readers. From new adult to erotic contemporary romance, Sawyer writes something for just about everyone.
Sawyer likes her Bloody Marys strong, her martinis dirty, and her heroes a combination of the two. When not bringing fictional romance to life, Sawyer is a chauffeur, stylist, chef, maid, and personal assistant to a very active daughter, as well as full-time servant to her adorably naughty dogs. She believes in the good of others, and that a bad day can be cured with a great work-out, cake, or even better, both.
Sawyer also writes general and women's fiction under the pen name S. Bennett and sweet romance under the name Juliette Poe.
Website | Facebook | Twitter | Instagram | GoodReads |