Today it is my pleasure to Welcome author
Sawyer Bennett
to HJ!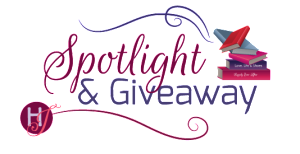 Hi Sawyer and welcome to HJ! We're so excited to chat with you about your new release, Code Name: Ghost!

Hello, HJ readers!

Please summarize the book for the readers here: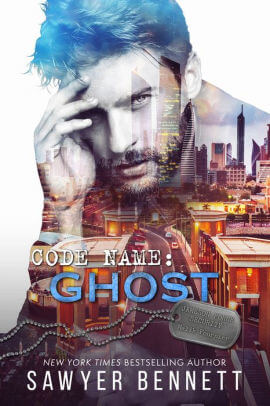 In Code Name: Ghost, Malik Fournier is rescued after months of captivity in the Syrian desert. After returning home, he seeks comfort from the one person he shouldn't–the widow of his fallen teammate. Code Name: Ghost is a forbidden romance, romantic suspense standalone within the Jameson Force Security series.

Please share the opening lines of this book:
Pulling the blanket around me a little tighter, I try to suppress a shiver. I can tell by the bluish tint around me that night has fallen, although I have no clue of the actual time. I gave up knowing dates and time of day a long time ago.
Please share a few Fun facts about this book…
Malik Fournier is part of a famous family! His brothers, Max and Lucas, play for the Carolina Cold Fury, and his sister, Simone, married their teammate, Van Turner.
All of Malik's siblings (Van included!) make a brief appearance in Code Name: Ghost.
This book is my favorite of the series thus far!
Please tell us a little about the characters in your book. As you wrote your protagonist was there anything about them that surprised you?
Malik Fournier is just as delicious as his brothers! He's definitely got that alpha quality about him, but he's got some vulnerabilities as well. He struggles with the idea of dating his dead teammate's wife, and that shows through in his hesitancy to act on his feelings towards Anna. But don't you worry, our kick ass girl is going to help him get over those feelings!
If your book was optioned for a movie, what scene would you use for the audition of the main characters and why?
Their first kiss scene! There is such a vulnerability between them, testing the waters to see what's there. Fear and apprehension. I think it's a great indicator of who they are and where they stand. Here's a snippet:
There will come a time where I'll think back on this moment and wonder if perhaps I've gone a little crazy from my time in captivity, but my hand seems to move on its own accord, snatching Anna's. With startled eyes, she gazes at me, but I'm heartened not to see any fear.
Just curiosity.
My heart is hammering inside my chest. It's not a new feeling, as I'd felt it plenty in Syria. When the bullets started flying, when I was tortured, when I was thrown into the hole. All fear based.
It's fear now I feel as I stare down at this woman who has come to mean so much to me in such a short time, and I can't even begin to understand what in the fuck I'm doing right now.
"I want something," I say while keeping my eyes locked onto hers.
Anna's head tilts… a silent what?
My mind spins, races… searches for the answer. It's not fair for me to want anything from her, yet my mouth is forming the words before I can stop myself. "A kiss."
Her eyes flare with surprise. "Oh," she murmurs.
"Tell me to get out of your apartment," I demand, a little too harshly, but I'm trying to make her see reason where I can't seem to.
Fuck me to high heaven, but she steps in a bit closer to me and shakes her head. "I won't do that."
"Tell me what I want is stupid." This time, it sounds like I'm begging.
"Never," she promises in the barest of whispers.
"Tell me it's wrong." I dip my head, my gaze falling to her mouth. "Please push me away and tell me it's wrong."
Instead, Anna goes to her tiptoes, bringing her mouth right to mine. Clutching my hand hard, not touching me anywhere else, she presses her lips to mine. Suddenly, I know my life will never be the same.
What do you want people to take away from reading this book?
I just want readers to allow themselves to get lost in Malik and Anna's story, and to enjoy their journey into a new beginning.
What are you currently working on? What other releases do you have planned?
I have a secret project in the works! I know, I hate when people announce that too, because I want to know ALL THE THINGS! But I promise I'll have details soon. It will release in 2021. Outside of that, I am continuing to write in both the Arizona Vengeance and Jameson Force Security series, and in August we'll say good-bye to the Wicked Horse Vegas with the release of Wicked Billionaire.

Thanks for blogging at HJ!
Giveaway:

Signed paperback of Code Name: Ghost (US only)
To enter Giveaway: Please complete the Rafflecopter form and Post a comment to this Q:

Code Name: Ghost is also available in audio, narrated by Aaron Shedlock and Virginia Rose. Do you listen to audiobooks?
Excerpt from Code Name: Ghost:
The driver pulls up outside Anna's building and I open my door as I'm closest to the curb. Before I get out, I tell the driver, "I need to go uptown about a mile."
"Sorry, dude," he replies. "I already accepted another job."
"No worries," I say as I step out, turning to give my hand to Anna. She takes it, alighting onto the curb with a tiny wobble. My hand tightens on hers until she steadies, then I release her.
The driver takes off as soon as I close the door, and Anna pulls out her phone to add a tip for him. I grab my phone, needing to order my own ride, but Anna grabs my wrist. "Might as well come inside to wait where it's warm."
"I don't think—"
"Oh, come on… I made a chess pie yesterday and I have exactly two slices left."
I look at Anna, cheeks pink from the cold and her hair flowing over her shoulders. Her eyes appear more blue than gray under the warm glow of the lighting coming off her building, and they're sparkling with a buzz of happiness and alcohol.
I should say no, but I don't think it's within my power because I don't want the night to end yet. I've come to enjoy being with her too much. To my deprived soul, the way she fills me up feels too good to give up just yet.
"Fine," I grumble as I hold my arm out. She hooks hers through mine again, and we head toward the entryway. "I suppose I could test out your baking abilities."
"Truth be told," she whispers conspiratorially, "I'm not that great at baking, but it's chocolate so it's edible."
"I'm adventurous, so let's do it."
We make our way up to Anna's apartment, and I try to ignore that little niggling feeling that this is wrong. Normally when I come to a woman's apartment after a night of drinking, there's really only one thing I'm thinking about… and that's sex.
I'm not thinking that now. I swear I'm not.
I might think of Anna in a lot of inappropriate ways—like how much I enjoy being around her or how she's about the prettiest woman I've ever seen, but not once have I ever let my thoughts go toward sex.
And now I'm thinking about sex with her.
Fuck.
As Anna's unlocking the door, major doubts overwhelm me. "You know what… I think maybe I'll just order that Uber."
"Oh, quit being a baby," she says with a laugh as she pushes the door open. "I swear my pie won't poison you."
She moves into her living room before disappearing into the kitchen. I am helpless but to follow her inside because fuck if I want the night to be over.
"Do you want whipped cream on your pie?" Anna calls just as I'm rounding the corner.
She's already got the pie in front of her, a can of spray whipped cream in her hand, and she's pulling a knife out of the drawer. She ditched her coat, so I take mine off, tossing it on top of hers where she'd thrown it over a kitchen chair.
"Sure," I reply, moving to the fridge to grab some waters.
"There's beer in there if you want," she remarks.
"I think I'm done with beer tonight." I chuckle, nabbing two bottles of water.
"God, me too." Anna groans. "I've already got a headache starting."
I let the door swing shut, putting a bottle of water on the counter before her. "Drink all that water, then one more bottle before you go to sleep."
"Yes, Dad," she drawls, shooting me an eye roll.
I open my own water, watching as she takes the remaining piece of pie and cuts it in two. She slides the slices onto two plates, then picks up the can of whipped cream. After giving it a few hard shakes, she aims it at the first slice. I'll never know if the can itself was defective or maybe it just had a buildup of air, but the minute she presses her index finger on the nozzle, the creamy foam shoots out everywhere, but it mostly covers my entire arm.
"Holy shit," Anna exclaims with a choked laugh, setting the can down and wiping at my arm with her hand. "I'm so sorry."
"No, you're not," I grumble affectionately, grabbing a dishtowel from the counter.
Anna continues to laugh as I wipe the whipped cream off my flannel shirt. "No, I'm not sorry at all."
Excerpt. © Reprinted by permission. All rights reserved.


Book Info:
I knew the risks of this job when I signed on with Jameson Force Security. Knew my time as a marine would prepare me for the danger I would face. But no amount of training could have ever prepared me for the helplessness of watching my teammates die, the agonizing mental and physical pain of torture, or the despair of captivity.
Returning home to Pittsburgh following a mission gone wrong, I am riddled with guilt and haunted by nightmares. I spend my days trying to regain the parts of myself I lost in that desert, the pieces that made me the Malik Fournier I once was. While the physical effects of my torture are fading, the emotional ones are proving much more stubborn and I find solace from the last person I should ever seek such comfort.
Anna Tate lost even more than I did in that mission. Now a widow and a single mom to the daughter she gave birth to shortly after her husband's death, Anna offers me comfort I don't deserve. As my feelings for Anna grow, I worry that once she learns the truth about what happened, she'll turn her back on me.
I pull her to me just as tightly as I push her away. Hoping this forbidden love will save me from the ghost I've become.
Book Links: Amazon | B&N | iTunes | Kobo | Google |


Meet the Author:
New York Times, USA Today, and Wall Street Journal Bestselling author Sawyer Bennett uses real life experience to create relatable stories that appeal to a wide array of readers. From contemporary romance, fantasy romance, and both women's and general fiction, Sawyer writes something for just about everyone.
A former trial lawyer from North Carolina, when she is not bringing fiction to life, Sawyer is a chauffeur, stylist, chef, maid, and personal assistant to her very adorable daughter, as well as full-time servant to her wonderfully naughty dogs.
If you'd like to receive a notification when Sawyer releases a new book, sign up for her newsletter (sawyerbennett.com/signup).
Website | Facebook | Twitter | Instagram | GoodReads |