Today it is my pleasure to Welcome author
Sawyer Bennett
to HJ!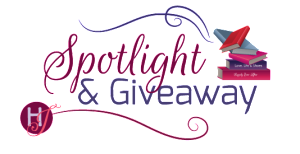 Hi Sawyer and welcome to HJ! We're so excited to chat with you about your new release, Code Name: Sentinel!

Hey, Junkies!

To start off, can you please tell us a little bit about this book?: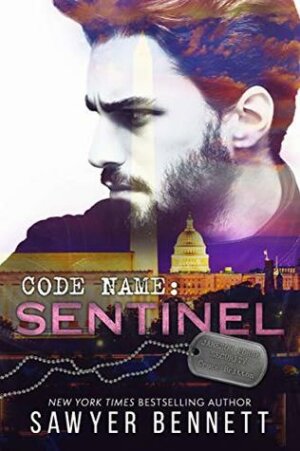 Cruce Britton has just joined Jameson Force Security after leaving his career with the Secret Service. After having saved the then vice president's life, the now president calls on Cruce and the Jameson team when his niece, energy scientist Barrett Alexander's life is threatened.

Please share your favorite lines or quote(s) from this book:
"Your eyes are on my ass, aren't they?" Barrett's voice penetrates my thoughts, and I stumble again.
I right myself, guiltily lowering my gaze down to the path so I can walk straight, but I mutter an admission, "Just a man, Barrett. Not a saint."
What inspired this book?
Who doesn't love a good forbidden romance? I couldn't possibly pass up the opportunity.
How did you 'get to know' your main characters? Did they ever surprise you?
Cruce was introduced in the first book of the series, Code Name: Genesis, so I had a little feel for him going into this story. But I needed to spend a little more time with Barrett, and that meant really working to determine 'who' she was. And I absolutely love who she turned out to be. She may seem like a meek brainiac at first, but it is apparent very early in this story that Barrett isn't about to take crap from ANYONE. Not Cruce, and certainly not the people out to get her.
What was your favorite scene to write?
There is a scene where they go out snorkeling and Cruce shares with Barrett something he's never shared with anyone before. I think it's a turning point in their relationship. They've already been intimate, but it brings them that much closer. It's like he's finally admitting to himself that she means something more to him and he's comfortable sharing that piece of himself with her.
What was the most difficult scene to write?
I can't give too much detail for fear of giving away the story, but there are some pretty heavy scenes in the second half of the book. Those were the hardest for me because a) they were intense and b) there was some detailed research I had to do to make them realistic.
Would you say this book showcases your writing style or is it a departure for you?
I think it showcases my writing style, while allowing me to continue to grow with the romantic suspense genre. While I've done some suspense in the past, the majority of my writing is more in the contemporary romance vein.
What do you want people to take away from reading this book?
No specific takeaway. I just want readers to sit back and enjoy the story.
What are you currently working on? What other releases do you have planned?
I have one 2019 release after this, and that is Tacker. I think it's safe to say that Tacker is one of my reader's most highly anticipated books and I can't wait to release him out into the wild!! In 2020, readers should look for more from the Arizona Vengeance, Jameson Force Security, and the Wicked Horse Vegas.
Thanks for blogging at HJ!
Giveaway:

Signed paperback of Code Name: Sentinel by Sawyer Bennett; US only
To enter Giveaway: Please complete the Rafflecopter form and Post a comment to this Q:

What is one item on YOUR bucket list?
Excerpt from Code Name: Sentinel:
Barrett climbs out of the water in her raspberry-colored bra and panties. I'm not about to tell her the material is now slightly transparent. I can't help scanning her body, but I quickly avert my eyes as I help her back into the boat.
It turns out the woman who spent her vacations in museums as a child has a serious case of snorkel love. I had to make her get out of the water as the sun was starting to set because I wanted to head back around the island soon.
We hadn't gone far on our adventure, just to the other side of the island where I couldn't get within a few hundred yards of the shore because of the reefs, but the snorkeling there was fantastic. I lost track of the amount of times Barrett grinned at me around her snorkel.
Now, she flops onto one of the cabin seats at the rear of the boat. She removes her mask first, then her fins. I do the same before pulling out a couple of bottles of water from a cooler I'd packed, handing one over to her.
Grinning, she settles against the cushion. "That was freaking awesome."
"Glad you enjoyed it," I murmur, holding my bottle of water up to her in a silent toast.
"Can we come back out tomorrow?" she asks with excitement.
"I told you… you're getting up from that table to take a break every damn day, so if you want to snorkel each day, that works for me."
"The colors down there are so vibrant and amazing," she murmurs with a slightly disbelieving shake of her head.
"Australia," I say. "You need to snorkel there. Their reefs are amazing."
"Consider it now officially on my bucket list," she replies with a laugh. Pausing and seeming to consider something, she then starts laughing harder.
"What's so funny?" I ask.
"It's just… I really don't have a bucket list. That was my first item really."
"All work and no play makes Barrett not have a bucket list," I croon with a chuckle.
"I need one, though," she says with contemplation, her smile slipping a little. "I guess if there's one thing this little adventure has taught me it's there's a lot to life I've been missing out on."
I nod, throwing her a little sage advice despite the fact she hasn't asked for any. "Don't lead your life with regrets. Don't wake up one day and say, 'I wish I would have'."
She nods solemnly. "Yeah… if I were to die tomorrow, I think I'd have some."
"Like?" I prompt.
She gives me a halfhearted shrug as she glances down at her bottle a moment, before giving me her pretty eyes. "I guess one would be not having enough fun. Not having a childhood. Not having friends. It's been school and work and nothing else. Just this little bit of forced time away from my office has been a bit of an eye opener."
"I can imagine," I say in agreement, happy she's realizing something important about herself.
"What about you?" she asks. I blink in surprise, not sure exactly what her question is about.
"What about me what?"
"Regrets," she says, lifting her chin. "If you were to die tomorrow, would you have any major regrets?"
"Too many to list out," I say with a light laugh, but when I see how solemnly she's studying me, I know she's not asking about petty or incidental things.
Excerpt. © Reprinted by permission. All rights reserved.

Book Info:
As a former member of the United States Secret Service, I'm no stranger to putting my life on the line in the name of duty. Having left the nation's capital to re-settle in Pittsburgh, the skills I acquired during my tenure in Washington have made me a valued member of the team at Jameson Force Security. But when the President comes seeking a favor to protect his niece, I find myself on the fast track back to the Oval Office.
Simply put… she's beyond brilliant. A nationally renowned energy scientist, Barrett Alexander is on the verge of a breakthrough that will change the world. Unfortunately, that has also made her the target of a suspected terrorist cell. And while Barrett doesn't believe she's in any real danger, the President isn't willing to take chances with her life.
As the threats against Barrett become more calculated, I decide taking her on the run is her best chance of survival. Danger, isolation, and attraction ensure we grow closer than I'd ever thought possible. When I realize I want to keep her safe for reasons that have nothing to do with my job and everything to do with the woman I've fallen in love with, no one is safe from the hell I'll rain down on those that threaten her.
Book Links: Amazon | B&N | iTunes | Kobo | Google |


Meet the Author: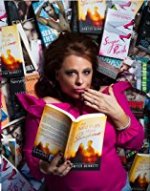 Since the release of her debut contemporary romance novel, Off Sides, in January 2013, Sawyer Bennett has released multiple books, many of which have appeared on the New York Times, USA Today and Wall Street Journal bestseller lists.
A reformed trial lawyer from North Carolina, Sawyer uses real life experience to create relatable, sexy stories that appeal to a wide array of readers. From new adult to erotic contemporary romance, Sawyer writes something for just about everyone.
Sawyer likes her Bloody Marys strong, her martinis dirty, and her heroes a combination of the two. When not bringing fictional romance to life, Sawyer is a chauffeur, stylist, chef, maid, and personal assistant to a very active daughter, as well as full-time servant to her adorably naughty dogs. She believes in the good of others, and that a bad day can be cured with a great work-out, cake, or even better, both.
Sawyer also writes general and women's fiction under the pen name S. Bennett and sweet romance under the name Juliette Poe.
Website | Facebook | Twitter | Instagram | GoodReads |