Today it is my pleasure to Welcome author
Tara Taylor Quinn
to HJ!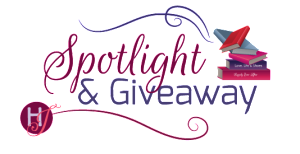 Hi Tara Taylor and welcome to HJ! We're so excited to chat with you about your new release, Colton 911:  Family Defender!

I'm happy to be here! Hello, everyone!

To start off, can you please tell us a little bit about this book?: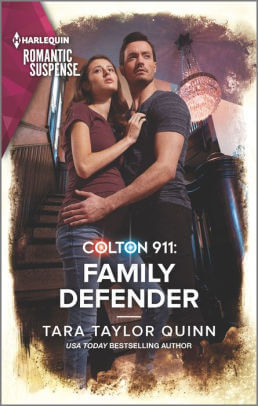 Family Defender is the lead book – the first – in a six book, multi-author, series that has a mystery threading through all six books. Each book also has it's own complete mystery/suspense/romance plot that stands alone. The Family Defender is my hero! He's an ex-FBI agent, in his early forties, who's too busy looking out for his much younger than them twin sisters – two sets of them – and running the PI business they all own together. And then there's attempted murder and a secret baby, too!

Please share your favorite lines or quote(s) from this book:
He wanted to tell her that he wasn't a one night stand kind of guy, but he couldn't lie to her.

The women who'd helped raise her couldn't make this one better. Couldn't put some lidocaine on it, or wash it away with a cool cloth and a cookie. But they'd be there for her.

Because, in the future, he'd hate for his kid to be judged by some of the choices he'd made.
What inspired this book?
What inspired this particular book was a phone call from my agent telling me that Harlequin had called and asked if I'd be interested in writing the first book in the 2020 Colton 911 series! I was pretty darned inspired – for weeks – after that call!
How did you 'get to know' your main characters? Did they ever surprise you?
My characters always surprise me. Unlike a lot of writers, I don't plot. I sit down with an overview of some kind of backstory in my mind, and just go into a zone where things appear to me. Sounds so woo woo, but it's truthfully how I've always worked. With this book I was given a few pages of synopsis from the company – and a bible of the overview mystery and continuing characters. Riley and Charlize were there, but not fleshed out. I spent time thinking about them, sat down and typed Chapter One, and the rest started to appear.
What was your favorite scene to write?
I love writing the scenes with Riley and his five siblings – two sets of twin sisters and an adopted brother – they're all so different, and they all put him on the spot a lot. Here's a bit of one of them. He's just found out that he might become a father after a one night stand and his siblings come to a business meeting at PI headquarters, ready to work:
Easing back into his seat, feeling a bit more relaxed, he looked up to see all five of his siblings staring at him.
"What?"
"Your phone just beeped a text."
Because, of course, they all knew his ringtones for everything. They knew everything about him. Or thought they did.
After picking up the phone, he opened his messaging app. "It's from Brody," he said, "but from a number I don't recognize." And then read aloud,

"I'm safer on my own. Please find Matthews and my money so I can be in Sadie's wedding instead of six feet under."

Damn.
"He's street savvy," Griffin said, looking at the glum faces around the table. He'd finished off half the meat and cheese on his own, with his beer only a quarter gone. "And I'm not sure we should be taking on this case," he continued. "We're all about seeking justice, not finding big sums of money or solving white-collar crimes."
"Brody's seeking justice. He's been scammed," Sadie said. She'd brought in a bottle of beer from the refrigerator, as well.
Griffin scoffed. "Brody's an attorney who most certainly should have known better than to buy into a pyramid scheme, and definitely had to have known the risk in getting involved with a loan shark! Besides, you all know he has no interest in justice. All he cares about is a high-paying corporate job and living the good life."
Griffin had always had a bit of an edge with Brody—maybe tinged by a bit of jealousy—in spite of their similar starts in life. His words also carried a lot of truth.
Flicking a strand of her long dark hair behind her shoulder, Pippa said, "I personally want to see this Wes Matthews guy—banker, con artist, whatever he is—stopped before he can steal the life savings from other people…
What was the most difficult scene to write?
When Pal was shot…I almost couldn't do it…but have faith!
Would you say this book showcases your writing style or is it a departure for you?
It showcases my writing style! It's deeply emotional, multi-layered, and filled with hope, too!
What do you want people to take away from reading this book?
That love isn't a one size fits all kind of thing. Rather, it comes in all sizes and shapes and colors to fit each and every one of us.
What are you currently working on? What other releases do you have planned?
I'm currently working on the second book in my new Sierra's Web, expert witness series. I'm super excited as this series is crossing lines – it will be published by both Harlequin Romantic Suspense, and Harlequin Special Edition. The first book, a novella, is being released as a free on-line read featured on Harlequin.com in September of 2020!
Thanks for blogging at HJ!
Giveaway:

Two eBook copies, to each of two winners, of the Falling for the Brother, and A Defender's Heart – two books from my Where Secrets Are Safe series. The 17th book in that series, Shielded in the Shadows is on shelves now!
To enter Giveaway: Please complete the Rafflecopter form and Post a comment to this Q:

Do you watch/stream any suspense shows on TV? If so, which ones?
Excerpt from Colton 911: Family Defender:
As soon as Blythe was safely in the house down the street, he hightailed it back to Charlize, coming in the door to an empty living room. A shard of fear shot through him.
"Charlize?" he called. And heard what sounded like a choking sound coming from farther back in the house.
Heading quickly in the direction he'd seen her headed as he left, he heard the sound again—coming from a closed door farther down the hallway. He was reaching for the door handle when he heard the toilet flush. His hand dropped, but he didn't retreat. Perhaps he should have.
But a memory came to him, so clear it could have been recent…him as a teen, holding a toddler on each hip, hearing his mother puking her guts out…
Water was running behind the door, then came the sound of an electric toothbrush. And he knew.
"A cold washcloth to the face helps," he said to the closed door and then made his way to the kitchen, where he opened cupboards until he found a box of saltines. Taking an open container of crackers and a glass of water with him, he made it to the living room at the same time she did.
"I'm sorry," he said, handing her the water and crackers. She took them, put them on the end table as she sat in an armchair perpendicular to the couch. "Is it happening a lot?"
"I'm sorry you had to hear that," she said, not meeting his gaze. "And no, that was a first. I'm sure brought on by having a bullet fly by me." She seemed to be trying to make light of both the violent morning sickness, and the attempt on her life, too.
He couldn't do the same.
"Crackers help. If you can get them down before you get sick, a lot of times they can ease the nausea."
She looked at him then, kind of frowning, but seeming interested, too. He liked the look. Too much.
"For a guy who's been single all his life and who is adamant about the fact that marriage and children have been forever off the table, you sure know a lot about pregnancy. You got something you need to tell me, Riley?"
Excerpt. © Reprinted by permission. All rights reserved.


Book Info:
Struggling to protect his heart…
he must also protect his growing family.
Former FBI agent Riley Colton tends to keep to himself…except for the time he gave in to Charlize Kent. Now that single passionate night produced a surprise Riley never imagined—a baby! His paternal and investigative instincts kick in when their new family comes under fire. As sparks fly, Riley and Charlize work together to track and capture a criminal…who will stop at nothing to destroy everything they hold dear.
Colton 911: Family Defender
Meet the Author:
The international author of 96 original novels, in twenty languages, Tara Taylor Quinn is a USA Today bestseller with over seven million copies sold. A five time RITA finalist Tara appears frequently on bestseller lists, including #1 placement on Amazon lists, and multiple showings on the Publisher's Weekly Bestseller list. She is a National Reader's Choice Award winner and has appeared on national and local TV across the country, including CBS Sunday Morning.
Tara is a supporter of the National Domestic Violence Hotline. If you or someone you know might be a victim of domestic violence in the United States, please contact 1-800-799-7233.
Website | Facebook | Twitter | Instagram | GoodReads |