Today it is my pleasure to Welcome author
Tara Taylor Quinn
to HJ!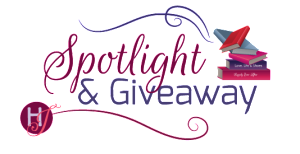 Hi Tara and welcome to HJ! We're so excited to chat with you about your new release, Colton Countdown!

Thank you!! I'm so glad to be back!

Please summarize the book for the readers here: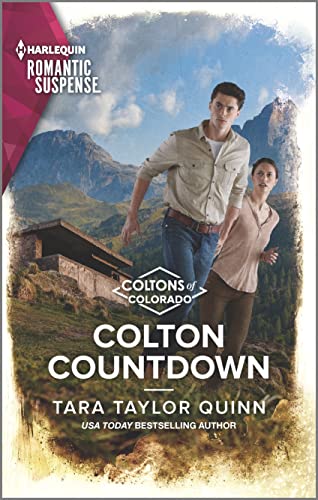 Ezra Colton, a special ops Army sergeant, is at home on leave, when twin seven-year-old girls are abducted. Friends with her mother, Ezra, who is the last thing from a family man, follows his hunches and goes on his own hunt for the girls, while his brother, an FBI agent, conducts an official search. Ezra believes the girls doomsday paternal grandparents have taken the girls, and he and Theresa trek up into the Colorado mountains, and walk into the middle of a secret society of bunker citizens who are heavily armed and ready to protect their secrets at all costs.

Please share your favorite line(s) or quote from this book:
The home, at least the wing where Aunt Alice 's room was located, might be filled with memory care patients, but there was order to the day, to the rooms and the patients who wandered in them. You knew what to expect and how to deal with it.
Unlike the chaos and drama that attached to his huge, well-known family like bees on honey. And sometimes stung like bees, too.
But…did sitting there make him a coward? He ran a hand across the top of his close-cropped hair. Stood, stretching muscles that, while difficult to fit into some shirts, served him well, and glanced again at his great-aunt. When she was sleeping, she looked…as he remembered her. Like herself. The vacant stare when she was awake…
His mom had been right. He hadn't been prepared.
He should just go. It wasn't like she'd know—or remember that he'd been there. Still, she was Aunt Alice. He couldn't just walk out on her.
With a hand on the back of her chair, he bent to kiss her cheek like he'd done every time he'd left her since he was a little kid, moving slowly so he didn't startle her. And then, with a hard bump in the butt from behind, nearly fell over.
"What the…" Swinging around, his first instinct to defend and protect, he had an arm half raised in front of him as he shielded his aunt with his body and had to drop his gaze to meet that of his attacker.
Big brown eyes gazed soulfully up at him from a mutt's tilted, light brown head. Before he could even drop his arm, a very young voice, in a place filled with old voices, called out, "Charlie!Charlie"
And two-dark haired urchins appeared in the doorway.
Please share a few Fun facts about this book…
My mom thinks it's one of the best books I've written! She doesn't say that about all of my books. She's read 107 of them, she likes them all, but thinks this one is special!
I scared myself so much writing this book, I had to take breaks, walk outside among my flowers and play with my dogs!
What first attracts your Hero to the Heroine and vice versa?
Their first meet is cute – there's an excerpt here right before they meet. Both are solidly single, with plans to remain that way, but are instantly drawn to each other over her seven-year-old twins.
Did any scene have you blushing, crying or laughing while writing it? And Why?
She hadn't finished descending the downward trajectory inside of her. The longer she sat there, the deeper she went into a darkness that had no beginning and no damned end.
Starting the jeep, Ezra pulled out onto the mostly deserted road. Drove without saying where he was taking them. She didn't ask.
Just sat frozen, watching trees go by, seeing mountainsides and distant vistas, and hearing, It wasn't them.
A whole day had passed, and all of the law enforcement agencies looking for her daughters had made no progress. The Fitzgeralds had planned long and well. For a crime that had obviously been spurred on by their son's death. They were successfully completely off the grid. And might not ever be found.
With no power to change the circumstances, she had to face facts…
"It wasn't for nothing."
Ezra's words were a long time coming. So long, in fact, that the shock of hearing his voice again got her attention, and she heard every one of them.
"How can you say that?" What good could possibly have come of that afternoon's debacle? Of the wasted time? Darkness was going to be falling before they could make it to the next destination on the map.
She'd done the math. Unless some miracle happened and her daughters came walking up the road toward them, or showed up on law enforcement's radar, her wish for their sweet dreams was going to be delivered to them via angels again that night.
Readers should read this book….
If you like romantic suspense. This book has small town, big family, past secrets and…twins! Library Journal reviewed it and said, "The race to save Theresa's children has both drama and suspense."

What are you currently working on? What other releases do you have in the works?
I'm currently working on a romantic suspense, Sierra's Web book 11!
My up-coming releases are:
Tracking His Secret Child, Sierra's Web Book 3 Romantic Suspense – August 23, 2002
Her Best Friend's Baby, Sierra's Web Book 4 Special Edition – December 27, 2022
Colton's of New York, Book 2, – February 23, 2023
Sierra's Web Book 5 Romantic Suspense – March 28, 2023
Sierra's Web Book 6 Romantic Suspense – April 25, 2023
Sierra's Web Book 7 Special Edition – June 27, 2023

Thanks for blogging at HJ!
Giveaway:

eBook copies of the first two books in my new Sierra's Web Series: His Lost and Found Family, and Reluctant Roommates, both 2022 releases, to three winners!
To enter Giveaway: Please complete the Rafflecopter form and Post a comment to this Q:

Do multiple births run in your family?
Excerpt from Colton Countdown:
Some seconds, Theresa felt like she was holding on by a thread. And then she'd have some question to answer, some task to do, and she came back into her strength again. At some point, was that ability to persevere going to run out?
She couldn't let it. Whatever it took, whatever she had to do, she would acquire the capability by any means to find her girls and bring them safely home.
"I know this is hard, Theresa." Ezra's tone had softened again. She didn't need or want his pity. Sympathy weakened her.
But his personal attention…life kindled inside her just a bit. Keeping her…present.
Giving her impetus to sit forward and tend to his next question.
Excerpt. © Reprinted by permission. All rights reserved.


Book Info:
To see her kids again
She must trust one man
Widow Theresa Fitzgerald is frantic when her young twins are abducted by their doomsayer grandparents. Hardened army sergeant Ezra Colton vows to find the girls he'd unexpectedly bonded with while home on leave. Ezra's emotional investment and stealth skills give Theresa hope. But the closer they get—to each other and the grandparents' trail—the more dangerous the desperate search for her daughters becomes.
Book Links:  Amazon | B&N | iTunes | kobo | Google |


Meet the Author:
The international author of 106 original novels, in twenty languages, Tara Taylor Quinn is a USA Today bestseller with over seven million copies sold. A five-time RITA finalist Tara appears frequently on bestseller lists, including #1 placement on Amazon lists, and multiple showings on the Publisher's Weekly Bestseller list. She is a National Reader's Choice Award winner and has appeared on national and local TV across the country, including CBS Sunday Morning.
Tara is a supporter of the National Domestic Violence Hotline. If you or someone you know might be a victim of domestic violence in the United States, please contact 1-800-799-7233.
Website | Facebook | Twitter | Instagram | GoodReads |