Today it is my pleasure to Welcome author
Tara Taylor Quinn
to HJ!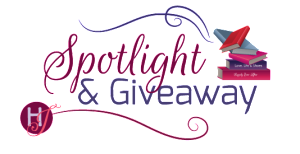 Hi Tara and welcome to HJ! We're so excited to chat with you about your new release, Colton's Lethal Reunion!

Thank you for inviting me back!!

Please summarize the book for the readers here: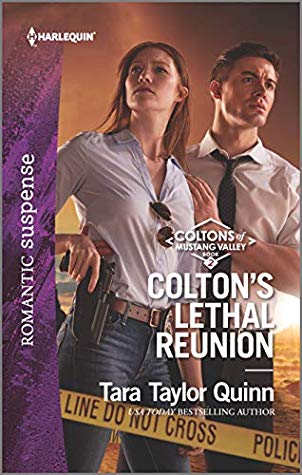 (This book is the second book in a 12 book, 12 author continuity, Colton's of Mustang Valley, with two books coming out a month over the next six months. There's an underlying mystery surrounding the attempted murder of the Colton patriarch that threads through all twelve books, with new clues being given in every book. And each book also contains a stand alone suspense story that is resolved in that book.) Orphan, Rafe Colton, gave up the love of his life at thirteen when his very powerful adopted father threatened to have her and her brother and alcoholic cowboy father evicted from his ranch. Twenty years later, she's the detective who's investigating an attempted murder on that powerful adopted father. She's also investigating her little brother's murder and while she wants nothing to do with Rafe, she'll put her feelings aside only long enough to accept his help in finding her brother's murderer and bringing him to justice.

Please share your favorite line(s) or quote from this book:
"I'm going to make the choices I need to make to be the person I'm meant to be."
Please share a few Fun facts about this book…
I was invited to do this continuity and then received the 'bible' with the overall continuity elements and found that the series is set in a town right here in my beloved Arizona. A fictitious town that happens to be right where one of my 'runaway' small towns truly exists in southeastern Arizona. I felt like I was on vacation the entire time I was writing this story! And the mountain where there's danger, the mountain road where someone gets killed – I've climbed that mountain and been on that road! At least the ones I was picturing when I did the writing.
What first attracts your Hero to the Heroine and vice versa?
Kerry and Rafe are basically toddlers when they meet. By the time they're five, they know they're soul mates. They're both motherless, living on a huge, remote ranch, where their father's work. Even as kids, they complete each other.
Did any scene have you blushing, crying or laughing while writing it? And Why?
I wouldn't say I was blushing, but this scene is a stand out for me. Sometimes sex is more than just sex, even when someone isn't willing to allow emotions to enter a relationship. Sometimes the sex is the door through which those emotions are set free.
The shower was still running when she was on her way back to the kitchen. No big deal. She'd had guests before. Had them shower in her bathroom. She just hadn't ever pictured them actually in the act, completely naked, with soap suds on their…
No. She had to stop.
The image of Rafe's penis was just fresh in her mind. Because of the night before. That was all. She wasn't losing it.
Or, if she was, it was just the crack on the head. She'd be over it in the morning.
Readers should read this book….
If they want an emotionally intense suspenseful experience!
What are you currently working on? What other releases do you have in the works?
I'm currently working on a Special Edition book that's due January 30th, and will be out in 2021.
And upcoming: I have FIVE more releases this year!
March, 2020 – A Baby Affair, The Parent Portal, Special Edition
April, 2020 – Her Motherhood Wish, The Parent Portal, Special Edition
June, 2020 – Shielded in the Shadows, Where Secrets Are Safe, Romantic Suspense
July, 2020 – A Mother's Secrets, The Parent Portal, Special Edition
July, 2020 – Family Defender, Colton 911, Romantic Suspense

Thanks for blogging at HJ!
Giveaway:

Three eBook copies of my first Romantic Suspense release, Her Detective's Secret Intent.
To enter Giveaway: Please complete the Rafflecopter form and Post a comment to this Q:

How important is extended family to you? Do you figure them into the major decisions you make in your life?
Excerpt from Colton's Lethal Reunion:
Still, whoever was out there was being persistent, so of course she had to take a peek. The chief would have called her if there was anything urgent. As would anyone else from the department. An intruder wouldn't announce themselves so boldly…
Rafe. Still in the clothes he'd been wearing when he'd descended upon her that morning.
Shaking, hating the sudden feeling of being afraid of herself, she froze there by the window, able to see him without him knowing she was looking. If she waited long enough, he'd go away. He'd have no other option. And no way of knowing for sure that she was in the house.
He frowned. Shook his head. Glanced at his watch. Stared at her front door. Then looked toward the sky.
No. It had to be coincidence. Or something that had just become habit without any correlation to anything that had once meant something.
He did not just implore their mothers to help them.
He'd looked up. That was all. Had certainly long forgotten the ritual they'd made up together when they were six or seven and meeting on the other side of the hill that backed up to the RRR barns. They and Tyler—who was five years younger, still a baby when Kerry's mom had taken off—were the only motherless kids on the ranch. They were best friends. And a year or two earlier, Payne and Tessa had adopted Rafe. Since , the day he was adopted at five, Payne had forbidden Rafe to have anything to do with Kerry. But they'd sneaked away anyway. Knowing that if their birth moms were still alive, like the rest of the kids, the mothersy would have made sure they still got to play together. They'd look to the sky and ask their moms to not let them get caught by Payne. And for eight years, their pleas had been answered.
Of course, that was back before Rafe knew the value of the Colton dollar. And before she'd known that her mom was in Phoenix more interested in drugs and men than any children she'd birthed.
Excerpt. © Reprinted by permission. All rights reserved.
Book Info:
Rafe Colton and Kerry Wilder were inseparable as kids—until Rafe cut Kerry out of his life without explanation. Now a detective, Kerry unexpectedly crosses paths with Rafe again while investigating a deadly shooting. When Rafe discovers she's also investigating a cold case that puts her in harm's way, he vows to work overtime to protect her. But can Rafe redeem his betrayal…and keep her safe?
Book Links:  Amazon | B&N | iTunes | kobo | Google |


Meet the Author:
Tara Taylor Quinn is a USA TODAY bestselling, award-winning author of intense emotional fiction with 91 published novels and more than seven million copies sold. She has appeared on TV across the country, including CBS Sunday Morning. Tara has been under contract with Harlequin Books, the world's leading publisher of romance fiction, since 1992 and recently accepted another multi-book contract with the publisher. She also has two independently published works, and a biographical work published with a non-fiction publisher. And she is a secret dog whisperer. Tara supports the National Domestic Violence Hotline. If you or someone you know might be a victim of domestic violence in the United States, please contact 1-800-799-7233.
Website | Facebook | Twitter | Instagram | GoodReads |