Today it is my pleasure to Welcome author
Mariah Ankenman
to HJ!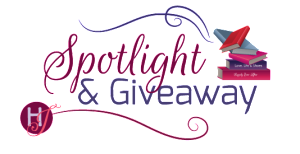 Hi Mariah and welcome to HJ! We're so excited to chat with you about your new release, The Best Man Problem!

Hello, book lovers!

Please summarize the book for the readers here: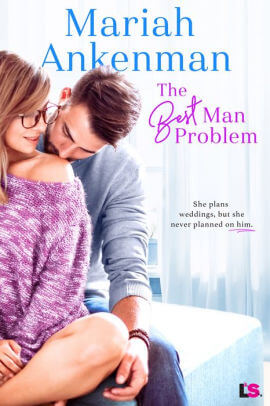 Wedding Planner Lilly Walsh is a rule follower to the T. So when she enjoys a walk on the wild side in the form of a one-night stand with a sexy stranger she gets the shock of a lifetime when he turns out to be the Best Man in the wedding she's planning. She's already had one Best Man disaster in her life that almost cost her business. Which is why she has a rule, "No relationships with wedding party attendants." But all this time with the sexy, funny, nerdy Lincoln is testing her resolve. Can the two find their HEA or will their pasts get in the way?

Please share your favorite line(s) or quote from this book:
Lincoln was more Netflix and Chill, whereas Lilly was Hulu and Commitment.
Please share a few Fun facts about this book…
1up is an actually barcade in Denver.
Lincoln's boxes upon boxes of computer parts are a fun little tease about my own hubby's massive collection of computer parts.
Much like Lincoln, I am a fan of Table Top gaming.
What first attracts your Hero to the Heroine and vice versa?
Lilly can't resist Lincoln's bad pirate joke. His corny sense of humor wins her over.
Lincoln is mesmerized by Lilly's laugh and smile. He'll tell as many bad-dad jokes as he can as long as it gets her to laugh.
Did any scene have you blushing, crying or laughing while writing it? And Why?
I loved writing the scene where Lincoln comes to help with the computer (the bane of Lilly's work day) and she's struggling with her attraction to him. He's sexy, kind, funny, AND helpful, but he's also still off limits. I really loved pushing Lilly out of her carefully controlled comfort zone.
"Yup. Happy to help."
With a huff, she pushed herself up and started to pace back and forth from the wall to the desk, frustration fueling her every step.
"Of course you're happy to help. You're always happy to help. You're just one helpful, happy guy."
"Um, did I miss something?"
She ignored him, continuing to pace.
"You can't even have the decency to be an asshole or have a bad habit. No, you're just so damn helpful and sweet and sexy."
That got him to smile. "You think I'm sexy?"
He kind of figured she didn't find him hideous, since she had slept with him. But it never hurt a guy's ego to hear an insanely beautiful woman found him attractive. He rose from the chair, risking life and limb—or at least the very real possibility of a knee to the nuts—by moving into her pacing path. She didn't slow down, didn't even notice he moved, merely crashed into him. He reached out to grab her arms, steadying her when she would have tumbled.
"Ugh! You even smell good. This isn't fair, Lincoln. You're impossible to resist."
His brow rose as it dawned on him that her anger stemmed from sexual frustration. And he was the source of it. That went a small way to easing his bruised pride from waking up the morning after their amazing night together to find her gone.
"Really?" His gaze roamed over her face, pausing on her lips. Lips he tasted once, lips he tasted every night in his dreams, lips he burned to taste again. "You seem to be doing a pretty good job of resisting me so far."
Her hands came up—to push him away, he'd bet—but he bet wrong. Lilly grabbed two fistfuls of his shirt. With a frustrated moan, she tugged, pulling him down as she lifted her chin. Her mouth crashed against his, those sweet lips colliding with his own, tasting even better than he remembered.
Readers should read this book….
Read The Best Man Problem if you like:
Awesomely bad pirate jokes
Pinball
Laugh-out-loud Romcoms
Sexy times
The bestest of besties
City Romance
Nerdy heroes
What are you currently working on? What other releases do you have in the works?
Right now I'm hard at work on Mo's book!

Thanks for blogging at HJ!
Giveaway:

$10 Amazon e-gift card to one random commentor
To enter Giveaway: Please complete the Rafflecopter form and Post a comment to this Q:

Which is the superior arcade game: Pinball or Skee-ball?
Excerpt from The Best Man Problem:
"Let me get this straight—you're saying because I like camping and you like skiing, we shouldn't explore this thing we got going?" Never before had he been so on edge waiting for the answer to a question.
Lilly shook her head, dark hair cascading around her shoulders with the movement. He remembered that hair, how soft it felt slipping through his fingers. The way it tickled his jaw, tiny filaments sticking in his scruff as her mouth devoured his. Momentary distraction, his ass. It was weeks later, and he was still thinking about it.
"That, among other issues. We might work for a night or two in bed."
Yeah. They'd already proven that fact.
"But beyond that, I'm afraid we're incompatible."
He'd get to the other issues later—for now, he wanted to remind her of the ways in which they were very much compatible. Tugging her closer, he brushed his lips up the side of her jaw, grazing a barely-there kiss just under her ear as he whispered, "Not completely incompatible."
He felt her shiver in his arms, her nipples tightening against the thin material of her dress, pressing into his chest through the silky shirt he wore. Her breath came out in rapid, tiny pants. A sound he remembered fondly from their night together. Ecstatic at the fact that she was just as affected as he was—no matter her valiant attempts to deny what was between them—he grinned.
"After all, we both like pinball."
A laugh escaped her lips, and she nudged him with her shoulder. "Jerk." But the word held no anger.
He pulled back to stare into her face again. She was smiling now, but there was a twinge of sadness to the expression.
"You kick ass at pinball, fixed my computer in ten minutes, dance like a dream, and make me laugh." She sighed. "Can you please just have one flaw I can pinpoint to keep myself in check?"
He shrugged, in no way wanting to help her with this particular dilemma. "I snore?"
"No, you don't."
He grinned at catching her acknowledging their night together.
"I like eating cookies in bed."
She wrinkled her nose. "Gross. Food belongs in the kitchen, not the bedroom. You'd get crumbs everywhere."
"Not if you have a dog in bed to clean them up."
"Double gross. Pets do not belong in bed. And anyway, I prefer cats."
Dang, that little factoid was probably going on her ridiculous list, too.
"Okay, class, that ends our time together tonight," the instructor called.
The music shut off, and all the couples on the dance floor stopped moving. Though he hated to do it, Lincoln stopped as well. The moment Lilly stepped out of his arms, they felt empty without her warmth, and he had no idea what to do with that.
"Well, um, thank you for letting me crush your feet."
He wiggled his toes in his shoes. "Not a broken bone among them." She smiled, and even though he knew the answer, he couldn't stop himself from asking, "Need a ride home?"
Her teeth came out to worry her bottom lip. A move that hardened his body. Everywhere.
He wanted nothing more than to reach over and free that poor lip, soothe her tiny teeth marks with his tongue, and kiss her until she forgot all about wedding clients and lists and matching on paper. Until the only thing she remembered was how explosive they were together. How right it felt.
"I think…" She took a deep breath, exhaling with a shake of her head. "I think that would be a very bad idea."
He shrugged. "Bad ideas can have great results."
Her lips curled up in a wry smile. "I'm parked in the lot downstairs. They tow if you leave a car overnight. Better not risk it."
"Ouch." He placed a hand to his chest in mock pain. "I'm not good enough to risk a tow fee. Seems I need to work on my bedroom skills."
She rolled her eyes, the smile growing wider. "Good night, Lincoln. Thank you for the dance."
"Night, Lilly. The pleasure was mine." And hers, he hoped.
She started to walk away.
"Lilly." She turned at his call. "Just so you know. I totally would have made your night worth the towing fee."
Her brow furrowed. She glanced around the room, but most everyone had left already. The teacher was at the sound system, fiddling with the playlist on her phone, and Kenneth had come back and was busy conversing with Rachel and Marie at the entrance to the large ballroom. He watched her take everything into account until a determined look settled on her face. Her gaze swung back to him, and she took a few forceful steps to stand in front of him. She stood toe to toe—thankfully not on them this time—and stared him directly in the eyes.
"You, Lincoln Reid, are a very bad idea…and totally worth any towing fee."
Then she tilted her chin up and placed her soft lips over his. He didn't even have time to react to the kiss before she pulled back. She pointed a finger in his face.
"This has to stop happening."
He did not agree in any way with that statement. He hoped it kept happening. That and more.
Excerpt. © Reprinted by permission. All rights reserved.


Book Info:
Lilly Walsh is used to keeping things buttoned-up and aboveboard. After all, the last time she hooked up with someone in a wedding party, it nearly cost her her wedding planning business. Thankfully, those rules don't apply when she meets a handsome stranger in a hotel bar. One bad pirate joke leads to the best night of her life, but come morning, she's got a wedding to plan.
Lincoln Reid never imagined he'd see the woman who rocked his world last night and then ran out on him ever again. But there she is, planning his best friend's wedding with the same passion and drive that brought him to his knees. She's adamant that wedding planner and best man can never mix, but that just means he's got four weeks to make her see him as more than just a one-night guy. Because he's itching for more than one night…or five, or ten…
Book Links: Book Links: Amazon | B&N | iTunes | kobo | Google |


Meet the Author:
Bestselling author Mariah Ankenman lives in the beautiful Rocky Mountains with her two rambunctious daughters and loving husband who provides ample inspiration for her heart-stopping heroes. Her books have been nominated for the prestigious RWA Golden Heart® and CRW Stiletto awards.
Mariah loves to lose herself in a world of words. Her favorite thing about writing is when she can make someone's day a little brighter with one of her books. To learn more about Mariah and her books, follow her on social media or sign up for her newsletter http://bit.ly/2XeKPZm
Website | Facebook | Twitter | Instagram | GoodReads |