Today it is my pleasure to Welcome author
Jody Holford
to HJ!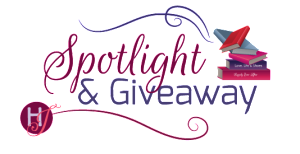 Hi Jody and welcome to HJ! We're so excited to chat with you about your new release, Covering All the Bases!

Thank you for having me. As you know, I love your site so I'm happy to be here.

Please summarize the book for the readers here: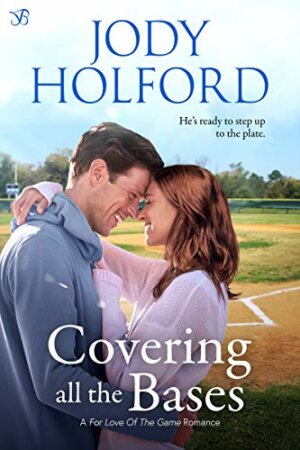 When Isla Bennett travels to Nashville, Tennessee at the request of her dying grandfather, who she had no idea existed, she arrives too late. Distraught, she seeks shelter from the winter weather in a little bar called Salvation. It seems to suit her in the moment. As does the exceptionally good-looking and empathetic bartender, Liam Cruz. Isla and Liam are immediately drawn to each other and the tight timeline of her having to return to Colorado intensifies everything. But when Isla finds out her grandfather owns a baseball team that he's left to her and the man she's falling for is actually one of her star players, things get all kinds of complicated.

Please share your favorite line(s) or quote from this book:
"I wish…" She bit her lip.
"What, Isla? What do you wish?"
Her eyes burned with tears and her heartbeat echoed in her ears. "I wish things were different."
Please share a few Fun facts about this book…
I know very little about baseball despite this being my second book that involves the game. I have a friend who feeds me facts about baseball when I need to know them. I actually don't like watching baseball but I absolutely love sports movies and my favorite is For Love of The Game. Everything I learned for my first baseball book, Caught Looking (not connected to this series), I forgot and had to relearn. I would, literally , be in the middle of a sentence and need a baseball reference so I'd text my friend and ask him to help me. Thankfully, he likes to talk and text baseball.
What first attracts your Hero to the Heroine and vice versa?
For Isla, the attraction is in the way that he shows compassion and kindness without even knowing her story. She doesn't have a lot of experience with that. For Liam, it's the way she walks into his bar, clearly trying to be strong while an air of sadness clings to her. He's intrigued by that strength masked in vulnerability.
Did any scene have you blushing, crying or laughing while writing it? And Why?
I don't write blushing scenes lol. But this scene, where Liam tries to teach her how to play, is a fun one.

She grinned and undid the buttons, pulled it off her shoulders, which left her in a camisole-type tank top. Standing there in her bare feet, pencil skirt and what could be considered lingerie, she looked edible. Liam licked his lips and Isla tipped her head back, laughing. The sound filled the stadium and his chest.
"Okay," he said, picking up the ball again. "First, how to hold a baseball."
She arched one of her brows. "I know how to throw a baseball, Liam."
"You've thrown a baseball?"
"Well, I don't know. In school, I think. But a ball is a ball."
With mock disappointment, he shook his head. "No, babe." Walking closer, he held the ball to show her. "You don't want to grip it. You want to hold it soft, leaving a little space, like this." He turned so she could see, and she leaned in. The scent of her perfume distracted him for a moment, but then he pointed to the seams. "You want two fingers over the seams, your thumb here. When you release, it'll spin off your two fingers."
He lobbed the ball straight ahead. Isla shrugged, picked up a ball from the bucket and copied what he'd done. It arched up and fell about ten feet in front of her.
"Don't push down with your fingers. You want the ball to roll off of them." Stepping up behind her, he put another ball in her hand, wrapped his arms around her and showed her where to position her fingers, shook her arm a little, encouraging her to relax her grip. "Relax, Red. You're wound tight."
"Uh, hot baseball player smooshed up against me. Of course I am," she muttered.
Liam chuckled, his hands dropping to her waist. "Smooshed? Guys don't smoosh. I'm not even sure that's a word."
"Well, there's a word for having your front pressed to my back while I'm trying to learn something," she said, her tone amusingly snappy.
He kissed her neck, pressed his mouth below her ear. "What is it?"
"Distracting."
She arched, pushed her ass out to move him back, and took a step away. Jesus, she was funny. And determined. By the time she'd thrown six balls, she had a better spin on it. Liam walked closer to the dug out and grabbed the gloves. He came back as she was throwing another ball.
"Elbow needs to be above the shoulder. That's it. You need to keep your feet planted as you follow through. There you go."
Pride filled him when the distance of her next throw surpassed all of the others.
"You're a natural."
She laughed. "Hardly. But you're right. It feels good."
Readers should read this book….
if they like sweet romance, stories about making your own family by surrounding yourself with people who see the best in you, and enjoy humor with the lightest touch of heat.
What are you currently working on? What other releases do you have in the works?
I am currently working on edits for book two of this series, tentatively titled Catching her Heart. In book one, you'll meet Addison. Book two is Addie's story. I'm also working on another cozy mystery for my Britton Bay series.

Thanks for blogging at HJ!
Giveaway:

$10 Amazon gift card.
To enter Giveaway: Please complete the Rafflecopter form and Post a comment to this Q:

What are your favorite sport romances (books or movies)?
Excerpt from Covering All the Bases:
"Liam?" She didn't know why she made it a question. She had call display. But saying his name made her feel like she wasn't swimming around over her head. It anchored her back to the moment.
"Isla. Are you okay?"
And just like that, tears filled her eyes. He was so thoughtful. "I am. Liam, there's so much I need to tell you."
"I saw the press conference, sweetheart. We need to talk and I have your things."
Relief loosened the pressure in her chest. She didn't have to explain if he'd seen the news. "I had no idea this was going to happen. I'm still in shock. My granddad's lawyer has a place in East Nashville. Is there any chance you can meet me there?" She hated the pleading tone of her voice.
"You don't even have to ask. Text me the address, I'll leave now."
"Liam." She didn't know what she wanted or needed to say.
"What is it, Red? What do you need?" The empathy and care in his tone wrapped warm fingers of affection around her heart and squeezed tight.
As odd as it seemed given the amount of time she'd known him, the answer was easy. Him. She needed him.
"I just want to see you."
"I'll be there soon."

Isla was more nervous about Liam showing up on her doorstep than she had been about facing the Slammers management team. She felt like she had tennis balls bouncing around inside of her as she stood by the door, waiting for his knock. She knew they shouldn't see each other. They shouldn't have been texting either, but at the moment, her life was tethered by two very particular strings of strength: Addie and Liam.
They could talk, touch base. They could be friends. Couldn't they? She needed all the friends she could get, but even as she thought it, his knock came, and she knew she was lying to herself.
When she opened the door, he stood there like a damn beacon, lighting up the places inside of her that had been darkened by his absence.
"Hey, Red," he whispered.
Not trusting herself to speak just yet, she moved to let him in, shut the door behind him, resting her head against the wood. Silence pulsated between them and Isla felt him at her back.
"You gonna turn around?" His voice was husky.
"Not yet," she answered, trying to quiet the marching band putting on a show against her rib cage.
"Mind if I ask why?"
Blinking back tears, a little surprised by the depth of happiness she felt at seeing him, she cleared her throat quietly. "It's easier to believe I can do this, be around you and not want you, if I don't look at you."
His quick, sharp breath cut through her willpower. So did his next words. "Turn around, Isla."
Slowly, begging her professional self to suit up and take over, she turned, gave the door her weight, then slowly lifted her chin to meet his gaze. It was a wonder the heat she saw there didn't leave a brand on her skin.
It didn't matter who moved first. They both wanted to be in the same place; tangled up in each other. His hands tunneled into her hair, cupping her face, he looked down at her with such affection, she lost her breath.
Excerpt. © Reprinted by permission. All rights reserved.