Today it is my pleasure to Welcome author
Amelia Grey
to HJ!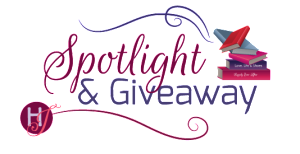 Hi Amelia and welcome to HJ! We're so excited to chat with you about your new release, The Earl Next Door!

Thank you, HJ and greetings to everyone! I'm so happy to be with you at Harlequin Junkies today. I always enjoy and appreciate an invitation to connect with readers.

Please summarize the book for the readers here: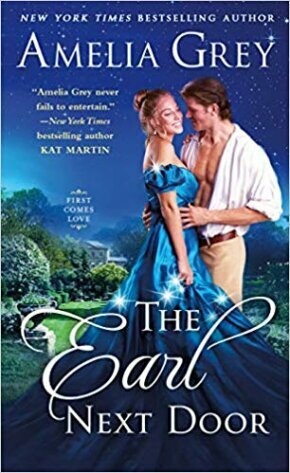 It's my pleasure to share with you a little about my new book THE EARL NEXT DOOR.
Adeline, the dowager Countess of Wake is a young widow with no plans to ever marry again. Her first marriage wasn't a happy one, so she throws herself into charitable work and with the help of her two widowed friends, starts a school for disadvantaged girls. Her only problem is that she puts the school in a building right next door to the handsome and irritating Earl of Lyonwood. He's not accustomed to squealing children. Especially when he's trying to sleep off a late night. But his dashing ways have her desiring passionate kisses and longing for intimate caresses. Adeline won't consider becoming a wife again, but she will dare to have a satisfying affair with him.
The Earl of Lyonwood got off on the wrong foot with the Dowager Countess of Wake because he didn't know who she was and accused her of being the madam of brothel. Once the mistaken identity is cleared, Lyon knows he's met his match. The beautiful and self-reliant widow is the lady who can give him everything he wants–a passionate wife, enjoyment from children and satisfaction from running his estates. He's been waiting for one lady to love and adore with his whole being only Adeline isn't interested in an honest proposal. But she is willing to be his lover—exactly what he doesn't want.

Please share the opening lines of this book:
As misunderstandings go, the one that led to the Dowager Countess of Wake to be mistaken for a lady of the night would qualify as rather large, unfortunate, and beyond insulting. That it was made by a man who caused the very proper Adeline to imagine just the sort of things that might go on in a house of ill repute only served to make her even more furious than perhaps the misunderstanding warranted. In her defense, she'd just had a somewhat startling shock after pulling a crimson corset from a stack of neatly folded fabrics when the forceful clank of the door knocker sounded throughout the house.
Please share a few Fun facts about this book…
With all my previous trilogies the premise of the series has centered on the heroes of the books being connected by family or an event in their lives. I wanted to write one where the heroines were the connecting fabric of the series. My heroines are usually innocents who have never been married so I decided for this trilogy I'd make three young ladies widows. And for that I came up with the idea that their husbands had died with the sinking of a passenger ship.
I worked on The Earl Next Door at my Varidesk that goes on top of my standard desk. It allows me to raise and lower my keyboard and monitor with one easy movement so I can either sit or stand to type. Some days I feel like a yoyo. I'm moving the Varidesk up and down because I can't make up my mind if I want to sit or stand.
Please tell us a little about the characters in your book. As you wrote your protagonist was there anything about them that surprised you?
Adeline, my heroine, surprised me by becoming even stronger in her beliefs than I expected her to be. Widowed after a short unhappy marriage, she has no desire to marry again. She puts all her efforts into opening a charitable boarding school and is content with her life until she meets the Earl of Lyonwood. Even then, her love for him doesn't sway her from what she believes is right for her life.
Lyon, my hero surprised me by realizing that love doesn't conquer everything. He loves Adeline and she loves him but there's an issue that love can't solve—until fate gives them a hand.
If your book was optioned for a movie, what scene would you use for the audition of the main characters and why?
I would choose the scene I consider the pivotal one for the growth of the two main characters. In this scene, Adeline comes to realize she has the strength to take on a group of men behaving badly and in this same scene Lyon realizes that the strength he sees in Adeline makes her the kind of lady he's been waiting for.
Here is part of the scene:
Stubbornly ignoring the worry that appeared in Lyon's features, Adeline gathered her courage and ire around her as if they were her soggy cape. Taking further steps into the room, she gripped her wringing wet reticule tightly and plopped it down on the gaming table beside the earl's cards and then quickly wrenched off her ruined gloves and threw them beside it. "How dare you gentlemen sit here snug, warm, and may I say dry, sipping your fine cognac, without a care in the world while your coaches clog the street causing others to slog through a slashing storm to reach the same amenities awaiting them in their homes." Adeline's gaze swept around the room meeting every face as she spoke. When she settled her attention on Lyon again she added, "the street in front of my house is not your private parking area."

Some of the gentlemen continued to be astonished, staring at her with eyes wide and mouths open. One gentleman abruptly cleared his throat and looked away. A couple of them coughed inconspicuously, while still another peered at her over his spectacles with great interest.

She felt no intimidation from any of them.

"I will thank you gentlemen to be more considerate in the future of blocking access to my home with your carriages and horses while you visit with the earl."

From seemingly out of nowhere the butler appeared beside her with an umbrella in his hands and said, "Perhaps, my lord, since you have guests, I could see that the lady reaches her home."

Before anyone could speak, and with hot eyes Adeline shot another blistering look toward Lyon and then took the umbrella from the butler's hand. "Thank you," she said, "but that's not necessary. Since I managed to find my way this far in a storm, I think I can get along home just fine."

Confident in her inner strength, Adeline snatched her knitted purse off the table and without further ado, whirled and strode out of the room like a queen, reaching the vestibule the same time as the butler. She paused and opened the umbrella while he opened the door.

As determined as she entered, she walked back into the driving rain.
What do you want people to take away from reading this book?
That a second chance for love can happen even if you aren't looking for it or even wanting it, as happened with Adeline. And as with Lyon, true love is worth waiting for.
What are you currently working on? What other releases do you have planned?
Thank you for asking.
I am working on the second book of my First Comes Love series. This trilogy is based on three young wives who became widows with the sinking of the passenger ship the Salty Dove. Together they gain renewed purpose by opening a school for unfortunate girls. Each forged lives without husbands. Each gained strength in having to make her own way. But then, they each meet a man who changes their destiny.
The second book of the series is GONE WITH THE ROGUE and will be published May 2020.
This book is Julia's story. Julia is a widow with a three-year-old son she absolutely adores. And her son seems to adore the rogue, Garrett Stockton. Though Julia comes to realize she loves the rogue, too, there are reasons she can't give in to her love for him.
The third book of the series is HOW TO TRAIN YOUR EARL and will be published May 2021.
It's been almost five years since Brina lost her beloved husband. She's settled into a genteel, happy life of helping others until she meets the black sheep of the Blacknight family. He's not the kind of man she expected to be the first to awaken her passionate desires, but the instant her gaze falls on his, she feels the ground shake.

Thanks for blogging at HJ!
Giveaway:

1 finished copy of The Earl Next Door by Amelia Grey, US only
To enter Giveaway: Please complete the Rafflecopter form and Post a comment to this Q:

From the tidbits I've told you about THE EARL NEXT DOOR we know Adeline opens a school next door to Lyon's house and he has to adjust to the noise. But what about you? Would you be fine with an elementary school opening next door to you?
Excerpt from The Earl Next Door:
Adeline kept her gaze on the doorway. Lyon stopped at the entrance when he saw her. At the sight of him a warmth of pleasure washed over her and a fluttering of anticipation swirled in her chest.

Her breath trembled and tightened her throat. It happened every time she saw him. It didn't matter if he was upset with her, smiling at her, or seeming to look inside her soul. Her feelings were always the same. She wanted him to take her into his arms and kiss her.

Lyon's expression wasn't angry or even annoyed as she would have expected because of what she'd done. Mysteriously, he looked pleased. That, she realized, unsettled her far more than the fact he'd entered her house again without permission. Or maybe he assumed he had her consent. He was clutching the gloves she'd deliberately left on the table in front of him. She didn't know why she'd been so brazen. She had known he'd return them at some time. Maybe some part of her was hoping he'd do it tonight. Maybe he sensed that.

Inhaling a deep breath, she steadied herself and met his gaze without worry, confusion or invitation. She was prepared for whatever he might have to say about her afternoon rant.

"My lady."

"Lyon," she said, and then before she could stop herself, she launched into somewhat of an explanation by saying, "Perhaps I shouldn't have rushed inside your house as I did this afternoon, trailing water with every step I took. But that be as it may, I shouldn't have lost my temper over the situation I was confronted with and caused a scene in front of your friends and colleagues. It was an extremely improper thing to do but at the time I felt I had no choice."

Without saying a word and while she was still talking the earl strode toward her, throwing her gloves onto a chair he passed. He didn't stop until, to her surprise and pleasure, he slid his strong arms around her waist and quickly caught her up firmly and tightly against his wide, hard chest with commanding strength.

"You were magnificent," he whispered.

An excitement that Adeline had never felt spiraled through her body, mind, and soul. He was letting her know he wanted to kiss her and he wasn't going to let her or anything else stop him.
Excerpt. © Reprinted by permission. All rights reserved.


Book Info:
What does a fiercely independent young widow really want? One determined suitor is about to find out…
When Adeline, Dowager Countess of Wake, learns of her husband's sudden death, she realizes she's free. At last, she can do, go, and be as she pleases. Finally, she can have the life she has always dreamed of. She doesn't need, or want, to remarry. Especially not the supremely dashing future Marquis of Marksworth, who makes Adeline yearn for his desire…
Lord Lyonwood, son of a philandering marquis, will not be like his father. He wants to run his estates and watch them flourish—and find a wife who brings love to his life. When he meets spirited and self-reliant Adeline in a case of near-scandalous mistaken identity, Lyon feels he's met his match. But Adeline isn't interested in a marriage proposal. She will only accept becoming his lover—and Lyon finds it hard to refuse. Unless the fire of his passion can melt Adeline's resolve…
Book Links: Amazon | B&N | iTunes | Kobo | Google |


Meet the Author: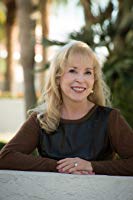 New York Times and USA Today bestselling author AMELIA GREY read her first romance book when she was thirteen and she's been a devoted reader of love stories ever since. Her awards include the Booksellers Best, Aspen Gold, and the Golden Quill. Writing as Gloria Dale Skinner, she won the coveted Romantic Times Award for Love and Laughter and the prestigious Maggie Award. Her books have sold to many countries in Europe, Indonesia, Turkey, Russia, and most recently to Japan. Several of her books have also been featured in Doubleday and Rhapsody Book Clubs. Amelia is the author of over twenty-five books. She's been happily married to her high school sweetheart for over thirty-five years and she lives on the beautiful gulf coast of Northwest Florida.
Website | Facebook | GoodReads |