Today it is my pleasure to Welcome author
Carolyn Brown
to HJ!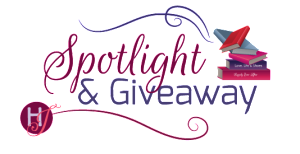 Hi Carolyn and welcome to HJ! We're so excited to chat with you about your new release, Cowboy Brave!

Hello to everyone, and a big thanks to Sara for inviting me back to HJ to talk about my new release, Cowboy Brave.

Please summarize the book for the readers here: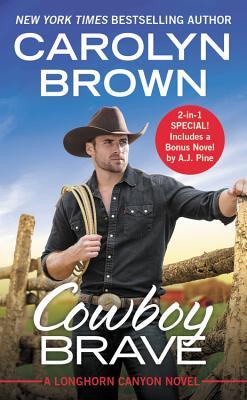 It all started when five senior citizens from a local retirement center wanted to get go on a week long field trip to a ranch. They dubbed themselves the Fab Five and had begged the recreation director, Emily Baker, at the center to find a place where they could get out in the country for a little while.The Longhorn Canyon Ranch had two bunkhouses so she figured that would accommodate them. Emily couldn't refuse the Fab Five a single thing, but she'd been raised on a ranch, and she couldn't wait to get away from it. She sure didn't want to be spending a week on one in the middle of winter. Maybe Mr. Maguire would say no and then she could honestly say she'd done her best.
Justin Maguire was not looking for romance but there was just something about the curvy Emily that set his heart in a stir. What would it hurt to have five elderly folks on the ranch? It was only a week? But when the heart gets involved lots can happen in just one week, especially when five old folks also get all up in the middle of everything.

Please share your favorite line(s) or quote from this book:
"Oh, but, honey, I can dance, and I've been practicing my striptease dance. I bet Larry can figure out a way to fix me a pole so I can do my best work," Pasty shot back.
Larry's grin deepened the wrinkles. "I'll get my dollar bills ready to stuff inside your under britches, darlin'."

"I like Emily. There I said it. There's just something about the way she is with those old folks, and the way she looks at Benjy, and now she's got me thinkin' about settling down. She's got a good heart and damn it, Beau, she's one sexy woman with all those curves."
Please share a few Fun facts about this book…
Emily is not your typical heroine. She's a plus sized girl who's comfortable in her skin.
Justin's mother isn't happy with him dating Emily.
Emily shows her ranching skills when she pulls a calf.
A few of the songs on the play list for this book includes "The Older I Get," by Alan Jackson; "Storms Never
Last," by Jessi Colter and Waylon Jennings; and "Tennessee Whiskey," by Chris Stapleton.
What first attracts your Hero to the Heroine and vice versa?
Justin is attracted to Emily at first because of her curves, and then because she is so sweet and kind to the Fab Five. When he finds out that she's been raised on a ranch and can speak his "ranch" language, that just intensifies his interest.
Emily doesn't want to be attracted to Justin. He's a rancher and she's been running from that life for a decade, but the heart wants what the heart wants. And he is so sexy with that swagger, plus he has such a big heart when it comes to the Fab Five.
If your book was optioned for a movie, what scene would you use for the audition of the main characters and why?
I would use the scene where Emily and Justin are having a conversation on the front porch of the ladies' bunkhouse. It shows their characters very well, and it has a lot of humor in it.
And here it is for any cast directors, producers, movie buyers out there…
"Well, good evening." Emily's voice startled him.
He whipped around to find her sitting back in the shadows on the porch of the ladies' bunkhouse. Light flowing from the window lit up half her face, leaving the other part in darkness. Had he been an artist instead of a draftsman, he would have asked her to pose for him, just like that. The picture would be one of those immortals that lived on for decades.
"'Evenin' to you. It's pretty cold to be sittin' outside," he said.
"Probably, but I like the sounds and the smell of the night," she answered. "It's different on a ranch than it is in the city, even a small one like Bowie. What are you doin' out this evening?"
"I was just going down to talk to Larry about those house plans. Sounds pretty quiet around here. Are the ladies already asleep?"
"They're all down at the boys' place. Said they were going to play cards and didn't invite me, so I'm trying to give them their space. Want something to drink? They keep a pot of coffee going. Patsy is addicted to it."
Justin shook his head. "Naw, I don't usually drink it after supper. Can't sleep if I do. See you at breakfast."
"Reckon Retta could use some help? Or how about you? Need someone to do more chores with y'all? I'm an early riser," she said.
"I don't imagine that she or Mama would turn down help, but if they do, we sure don't. Things start hoppin' around six o'clock," he answered. "You always been one to get up and around early?"
If Retta and his mother didn't want her in the kitchen, he'd sure take her with him to help feed. After the way she'd handled those suitcases that morning, he didn't have a doubt that she could take care of fifty-pound bags of feed with no trouble.
"Oh, yeah. My older brother is an old bear until he gets at least two cups of coffee, but my younger ones and I are bright eyed and bushy tailed, as the old saying goes. I'll be up at the kitchen at six and y'all can put me wherever you want. The Fab Five will show up for breakfast at seven, right?"
He sat down on the porch step. "Seven is breakfast time, but it's always on the bar, but if they're a little late it's no problem. So do your brothers live in Bowie?"
"No, they're still out in West Texas," she answered.
"How long have you lived in Bowie?"
"Five years. Have you always lived on the ranch?"
Five years within twenty minutes of the ranch—and he'd never seen her before. Surely he would've noticed someone that pretty if he'd run into her in the Rusty Spur on Saturday night, or even at the ice cream shop some evening.
He rose to his feet. "Born and raised right here."
"Except when you went to college?"
"Didn't go to college." For the first time, it made him uncomfortable to admit that. "Levi and I graduated one Friday night and the next Monday we went on a full-time payroll right here on the ranch. It's all either of us ever wanted to do."
"But you're a draftsman," she said.
He shrugged. "I had a couple of classes in high school. It's more like a hobby. I've designed a couple of barns, but this is my first house. They'd have to fit me with a straitjacket if I had to sit in an office all day long."
Emily shivered and pushed up out of the rocking chair. "Me too. I like to be out or at least doing something. I'm not a paperwork person. The night wind is getting colder. Want to come inside?"
"Better go on and talk to Larry. Want to go with me?"
"I probably should check on them. They've been gone a couple of hours now." She made her way down the three porch steps and started that way.
He walked along beside her. "So do you live at the retirement center?"
"No, it's an eight-to-five job.," she answered.
"But you do live in Bowie, right?"
She nodded. "Yep. Got a little garage apartment that's real private. It works well for one person."
"Pets?" he asked when Beau greeted them from the other bunkhouse porch.
"Nope. I like cats and dogs but…" It was her turn to shrug.
He knocked on the door. "Pets need room, right?"
"And lots of care," she answered.
"Come on in and join us," Otis yelled out.
Justin opened the door and let Emily go in before him. His focus was on the way her waist cinched in from those well-rounded hips, and he didn't realize that she'd stopped walking until he ran into her backside.
"Sweet Jesus!" She gasped.
Sarah giggled. "I don't think Jesus would want to play strip poker with us, but y'all are welcome."
Justin peeked over Emily's shoulder. Like watching a car wreck, he couldn't take his eyes off the sight before him. Patsy was down to white cotton panties and a bra; Sarah still wore a shirt and her underwear; Otis was wearing red satin boxers, and Larry had on tighty-whities. Evidently Bess was winning because other than being barefoot, she was fully dressed.
"What in the hell…" Emily blurted out.
"Don't be a prissy butt," Bess said.
"We play all the time. We got rules, and they say that we don't take off our underwear," Patsy said. "If we was younger we might, but it's just downright depressin' how everything hangs when you get to be our age."
"It don't raise our blood pressure, and it don't hurt my hip or Otis's knee," Larry put in his opinion.
Emily turned around so quick that she had to throw up her hands to keep from falling. They flattened out right on Justin's chest and he put his arms around her to maintain his own balance.
Readers should read this book….
because it will show them that the heart doesn't necessarily see things the way the eyes do, and that life is meant to be enjoyed.
What are you currently working on? What other releases do you have in the works?
Right now my WIP is a women's fiction titled The Family Journal which will come out in 2020. Upcoming releases include The Magnolia Inn, Jan. 15 (that's next week), The Perfect Dress (April), Cowboy Rebel (September), Christmas with a Cowboy (September) and possibly The Empty Nesters toward the end of this year.

Thanks for blogging at HJ!
Giveaway:

I will give away a signed paperback copy of Cowboy Brave or a Kindle or Nook copy. Reader's choice.
To enter Giveaway: Please complete the Rafflecopter form and Post a comment to this Q:

We all know that we like to read about tall, sexy cowboys with a swagger and a big heart. But what kind of heroine are you partial to? Tell me about your dream lady to read about.
Excerpt from Cowboy Brave:
After a forty-minute drive, Emily found the ranch with no problem. She parked her red Mustang in front of the house and checked her reflection in the rearview mirror. She fluffed up her long, dark brown hair, and reapplied her bright red lipstick.
She took a deep breath and wished that she'd figured out a better plan than just flying by the seat of her pants. Trying to figure out what to say first, she wasn't watching where she was going, and her heel sunk into a gopher hole. She regained her footing just in time to avoid falling face-first, but in doing so, she stepped in a pile of fresh cow manure.
"Shit!" she muttered.
Amen, her grandmother's voice popped into her head.
And if that wasn't embarrassing enough, just then a tall cowboy with steel-blue eyes opened the door and stepped out on the porch. Lord, have mercy.
"Can I help you?" he asked.
She opened the gate into the yard and said, "I'm Emily Baker. We visited on the phone last evening." She looked up into eyes.
"My brother, Cade, is the one that you talked to. He forgot that he had another meeting this morning in Wichita Falls. I'm Justin Maguire. Please come right in." He stood to one side and motioned her inside.
She couldn't track cow crap inside the house, so she kicked off her high heeled shoes, leaving them on the porch. She glanced down at her chipped toenail polish and wished that she'd taken time to redo them. But not even ugly toenails would keep her from her mission—not after that send-off at the center.
"Should've been a little more careful about where I was steppin'," she said.
Justin grinned. "That's part of ranch life, darlin'. Evidently you haven't lived on one."
Oh, honey, you are so wrong about that, she thought.
As they crossed the foyer and entered a huge living room she studied him from the corner of her eye. Scruff covered his square jaw, but she could see a very slight cleft in his chin. He walked with the cowboy swagger and confidence that would have women falling all over him. And he'd called her darlin'—did he flirt with everyone?
"We can talk in here, Emily. Have a seat anywhere. Sorry about the mess."
"Thanks. I work at the Oakview Retirement Center in Bowie. Cade and I were going to talk about renting your bunkhouses for a week. Did he let you know if y'all have made a decision?" She spit it all out at once without taking a breath as she sat on the edge of the sofa, legs crossed at the ankle and back straight.
"He only told me that someone from the retirement center was coming by to visit about something as he was walking out the door fifteen minutes ago, but this is the first I'm hearing about it." His forearms bulged beneath the rolled-up sleeves of his black, pearl snap shirt, and his hands were huge.
She had to look at him to talk to him, but when she did she noticed that the top two snaps of his shirt were undone, giving her a peek at light brown chest hair. She couldn't get her thoughts together looking right at him. She'd expected the Maguire brothers to be her dad's age. "There are five elderly folks at the center. They have some problems, but basically they're pretty spry to be in their seventies." She glanced down at the coffee table, where papers were strewn about. "You're building a house? Are you an architect? I thought the Maguires were ranchers."
"We are, but I'm trying my hand at drawing up the plans for our foreman and his new wife," he answered.
Emily leaned forward. "Doesn't look like it's going to be very big."
"Not here at first, but the design will make it easy to add on later." He chose a chair close to the coffee table where the plans were laid out. "So tell me more about this idea you've got, Miz Barker."
"Baker, not Barker," she corrected him.
"Sorry about that. I'm better with faces than names. Might not be real good with names, but I never forget a pretty face." He raked his fingers through light brown hair that had definitely had a cowboy hat settled on it not long ago.
Don't flirt with me cowboy, she thought.
"I'm the senior activities director at the Oakview Retirement Center and we try to have an outing for our patients a couple of times a year. One elderly gentleman asked that we visit a ranch for a week this spring. He had a big spread up near the Red River when he was younger. I can tell he gets homesick for all this." She motioned with a flip of her hand.
"For the smell of fresh cow manure?" Justin chuckled as he glanced down at her feet.
A slow burn crept from her neck to her face. "And hay and baby calves and all that goes with ranchin'. Like I said, there are five of them who are interested, and they're all in their seventies. They've got some arthritis problems, but none of them need wheelchair facilities. Otis was the rancher and his buddy, Larry, owned a construction business. Then there's Sarah, Patsy, and Bess, who want to get away for a while. Sarah was a schoolteacher but grew up on a farm. Patsy and Bess are twins who were raised on a ranch back in the 1940s and 1950s."
"Will there be medical professional folks to stay with them? And if this could happen, we'd have to have some paperwork showing we weren't responsible for accidents," Justin asked.
"I'll stay in the ladies' bunkhouse and will give their meds each day, and I'll be in direct contact with the on-call nurse at the center. And we'll be glad to sign a disclosure freeing you from all responsibility," she answered. "Would it be possible for me to see the bunkhouses?"
"Sure, but I'll have to talk to the rest of the family before I can give you an answer. You got a coat? It's not far from here to the bunkhouses, but that north wind is pretty cold."
"Just this jacket." She looked down at the lightweight sweater that matched her dress.
"You can borrow one of ours. Be right back." He whistled as he left the room.
Most of the time she was comfortable in her size-eighteen skin, but suddenly she was self-conscious. It would be so embarrassing if he brought back a jacket that wouldn't even close over her more-than-ample breasts. But one look at the canvas work coat he held out to her when he returned had her wondering if there was a giant on the ranch.
Excerpt. © Reprinted by permission. All rights reserved.

Book Info:
TWO BOOKS IN ONE! AN ALL-NEW CAROLYN BROWN BOOK, PLUS SECOND CHANCE COWBOY BY A.J. PINE.
This city girl's about to get a dose of cowboy charm
Emily Baker doesn't rough it — anymore. Born and raised on a farm, she's worked hard to distance herself from that life, thank you very much. But when the seniors at the nursing home where she works beg for a ranch retreat, she caves and heads up to the Longhorn Canyon spread. With one glance at the sexy cowboy who opens the door, she's suddenly thinking a week with him might not be so bad after all.
Justin Maguire doesn't quite know what to do with the gorgeous woman who shows up on his doorstep. She's all curves and confidence-even after stepping in a cow pile. Too bad she's determined not to fall for a cowboy. But with the help of five nosy, matchmaking seniors, he might just convince her he's worth the risk.
SECOND CHANCE COWBOY
Once a cowboy, always a cowboy! Jack Everett can handle working on the ranch, but turning around the failing vineyard he's also inherited? That requires working with the woman he never expected to see again.
Book Links: Amazon | B&N | iTunes | kobo | Google |


Meet the Author: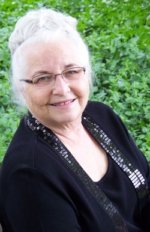 Carolyn Brown is a New York Times, USA Today, and Wall Street Journal, and Publisher's Weekly bestselling author and a RITA finalist. With more than 90 books on the market, she's also a recipient of the Bookseller's Best Award, and the prestigious Montlake Diamond Award, plus she's also a three-time recipient of the National Reader's Choice Award and recently won the Author's On Air Book of the Year Award in the Women's Fiction category.
Carolyn and her husband live in the small town of Davis, Oklahoma, where everyone knows everyone else, as well as what they're doing and when—and they read the local newspaper on Wednesday to see who got caught. They have three grown children and enough grandchildren to keep them young.
When she's not writing, Carolyn likes to sit in plot new stories in her backyard with her tom cat, Boots Randolph Terminator Outlaw, and watch him protect the yard from all kinds of wicked varmints like crickets, locusts, and spiders. Visit her at www.carolynbrownbooks.com.
Website | Facebook | Twitter |  GoodReads |